JoeThirty is a monthly 30 minute lunchtime get together that features a presentation from one community member. The inaugural meetup will take place Wednesday, February 11, 2015 from 11:30 AM to 12:30 PM at Work in Progress. The event will continue to be held the 2nd Wednesday of each month.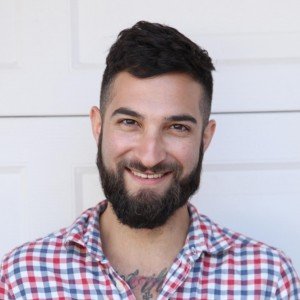 "Brad Kirn is a partner a Differential, an agency out of Cincinnati, is building a team here in Las Vegas. He runs JoeThirty in Cincinnati that has been a big success and has helped give local companies a platform," said co-organizer Michael Sacca. "I met Brad at Motel, and about a week later brought me the idea as a way to give back to the community."
Michael Sacca says there are a lot of fantastic events at night and early morning in the #VegasTech community, but the number of afternoon events are lacking.
"As a parent, it is hard to make it to as many of early morning and night events as I'd like each month," he said. "I want this to be something that people can spend their lunch time participating in without having to sacrifice commitments elsewhere. I also wanted to open up a public forum giving people an opportunity to simply ask for the help they need."
Michael Sacca says the main objective, beyond networking, is to give the presenter the opportunity to ask the community for something they need for their business. The presenter can ask for whatever they need to growth their company, other than capital.
"For our inaugural Las Vegas event we will choose the first startup to speak," the organizers wrote on their Meetup.com page. "After that, we'll let the community decide so if you want a chance to speak and connect with your community, send us a message with a brief description of your startup and the top 3 things you're looking for from the community (feedback, input, advisors, connections, etc). Just remember the only rule is you cannot ask for money as this isn't a fundraising event."
The format for the event is a ten minute presentation followed by thirty minutes of Q & A with the audience. At the end of each event, the audience then selects who they would like to see present at next month's event.
Michael Sacca hopes that those in the community interested in helping businesses in Las Vegas attend this monthly event.
"I believe everyone has something to contribute, we just want to be another venue for people here to connect," he explained. "Come to the first event, and let us know who you'd like to see presenting at the upcoming events."
Get details for this new meetup here.