The Las Vegas-based team at InfoSiftr, and others in the industry, say we are on the ground floor of a new technology called Docker. Based on the behavior of Google, Microsoft, and others, it's here to stay.
In an upcoming two-day training led by a certified Docker instructor, new and experienced systems administrators will learn to use Docker. The trainings will take place at The Innevation Center on September 11-12, 2015 and October 23-24, 2015, from 9 AM-5:00 PM both days.
"We are in a very limited group of companies that are Docker Training Partners," said Justin Steele, President of InfoSiftr, LLC. "We became a training partner by working with Docker on other customer engagements that we have done with them for the last few years."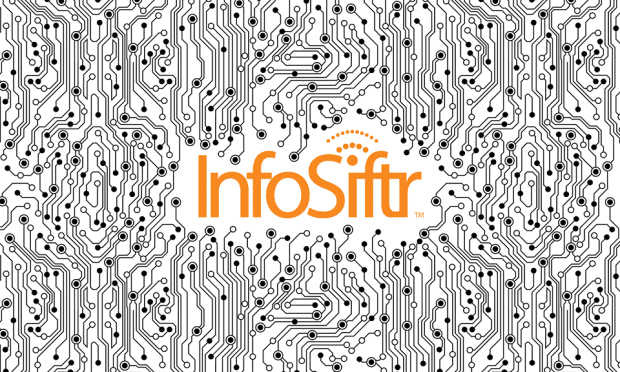 Steele says that because one of InfoSiftr's team members, Andrew "Tianon" Page, is a core maintainer on the Docker Open Source Project and on the Advisory Board for the project, their team has a much greater understanding of Docker/Containers then most other training companies.
"We also have other team member actively contributing to the project as well," he said. "So it was just a natural fit for us to be doing training. We were one of 3 companies at DockerCon this year to provide training at that event."
The InfoSiftr team thinks that in one form or another, cloud technologies, containerization, and the micro-services model of architecture will constitute a large part of our world's digital future.
"Docker is the first major player in the containerization part of this paradigm," the team writes. "And it has the buy in, the dedicated community, and the early name recognition to remain an essential technology for the next 10 years and beyond."
"Over the next 3 years, we will see Docker and containers in general gain more and more traction and use in the enterprise," said Steele. "Mainly in the backend system, help companies and organizations of all size fully utilize the benefits of the cloud. Over the next 5 years, we will see Docker become the base technology behind most cloud deployments and will be the accepted and main way cloud services are deployed."
In the next 10 years, you will see containerization being used not only in the cloud, but on every computer device possible," Steele continued. "It will be on your phone, watch, PC and tables, plus a bunch of IoT devices we can't even begin to dream about now. Containerization is how we will be doing computing for the next 20 years or so."

The InfoSiftr team says those who work in business computing, developers, DevOPs, IT, and anybody that makes a living in providing IT or developer services could benefit from this training.
"This is a major shift in how we do computing," explained Steele. "Currently much for Docker technology is focused on the backend or cloud system, where the low hanging opportunities to utilize such solution like this are. This is to greatly reduce cost, increase speed of deployment, and reduce friction across the organization. Of course it will make its way down to just about every computing device out there, but for people that want to stay current and update on their job skills, this is going to become the must have skill set. Know how to use Docker will be as important as writing code or setting up a virtual machine in the cloud. It will be just an expect skill set. Currently being the first will give early adopters an advantage over their peers."
The training sessions will take place at The Innevation Center and the venue was chosen because InfoSiftr has had a long relationship with the team at Switch.
"We are working with them to build Las Vegas as the main training and development center for this new technology," said Steele. "Given that many of their clients and partners are the same ones we are talking to, and given all the resources that are there, it was just a natural fit."
In fact, Switch is a founding member of the new Cloud Native Computing Foundation (CNCF). The Linux Foundation, the nonprofit organization dedicated to accelerating the growth of Linux and collaborative development, announced the Cloud Native Computing Foundation in July 2015. This new organization aims to advance the state-of-the-art for building cloud native applications and services, allowing developers to take full advantage of existing and to-be-developed open source technologies.
"Given the support we see here in the Valley for Docker, we see that Vegas has the chance to be come a leading place to learn, develop and deploy these new technologies," said Steele. "Given the very high velocity of growth in containers, we think that Vegas with the resource it currently has, has a strong chance at building a strong tech community around it. This was one of the main goals of The Innevation Center was to help build a community and ecosystem like this, and we are glad to be a part of it."
Learn more about Docker Training in Las Vegas here.