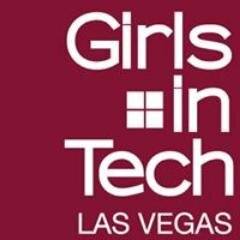 Girls in Tech Las Vegas has gathered 3 community members to offer real-life tips and actions entrepreneurs can practice to improve communication and resolve conflicts.  Communication & Conflict Management Discussion Panel is scheduled to take place Monday, March 23, 2015 from 6:00 to 7:30 PM at Work In Progress and is a free event.
"We believe clear communication is an integral part of being successful in business and in life," said Christina Aldan, Co-Managing Director of Girls in Tech Las Vegas. "So we have assembled a panel of experts with Moderator Andrea Rishmawi to learn tangible steps you can take to live a happier, healthier lifestyle."
The event features the following panelists:
Mark Rowland, CEO – DTP Ventures and ROCeteer
Nancy Gabriel, Mediator – Mediation Around the Table
Lisa Ulshafer, Life Coach – Empowered Living
The moderator for the panel is Andrea Rishmawi, Executive Recruiter at FILD.
"Everyone could use better communication," said Amber Bradley, Co-Managing Director of Girls in Tech Las Vegas. "When you learn to concisely ask for what you want and when you learn how to lead difficult conversations, then things like running business meetings and giving public speeches seem less daunting."
The panel discussion will cover topics including:
What has been the biggest conflict or obstacle (internal or external) that you have overcome and how did you overcome it?
What do you see as a really common conflict or communication barrier? What is something that might impede a person's growth, but is commonly overlooked?
What are tips for standing up for yourself without coming across as too aggressive or too passive?
What is a way that you can help offer unsolicited advice to someone who appears to be in a difficult situation, without being pushy?
For those interested in getting involved with Girls In Tech Las Vegas, the team is looking for a few specific liaisons willing to commit to volunteering about 5 hours a month with interests in:
1) Receiving In-kind donations (Duties: attend the monthly meeting, manage donations, and find event sponsors for food and beverages)
2) Las Vegas Urban League Partnership Liaison (Duties: attend the monthly meeting, schedule computer classes for kids' after school programs, confirm volunteer teachers, 1 meeting per month check-in with the Las Vegas Urban League community partner)
3) American Dream U partnership liaison (Duties: attend the monthly mtg, create online classes related to entrepreneurship and internet marketing, recruit volunteers to create online classes, 1 meeting per month check-in with American Dream U community partner).
Get in contact with the Girls in Tech Las Vegas team on their Twitter account @GirlsInTechLV.


About Girls In Tech: Girls in Tech (GIT) is a global organization focused on the engagement, education and empowerment of influential women in technology. As women with the capacity to inspire and lead, it's our desire to sustain an organization that focuses on the promotion, growth and success of entrepreneurial and innovative women in the technology space.