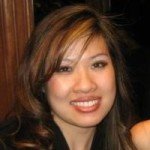 On Friday, April 22, 2016, The Innevation Center is hosting their April CommunityCation Luncheon from 11:30am-1:00pm. This month, this community event will feature My-Ngoc Nguyen of Secured IT Solutions.
"We are excited to bring My-Ngoc back to speak at her second CommunityCation luncheon," said Nicole Hauser, Media & Event Manager at The Innevation Center. "My-Ngoc is highly experienced in IT security and risk methodologies, and legal and compliance programs. She has been assisting client organizations in both public and private sectors to implement secure and compliant business processes and IT solutions using defense-in-depth and risk-based approaches. Along with her exceptional experience, My-Ngoc co-founded the non-profit CyberSafeNV to raise security awareness to Nevada residents and is presently the chairman."
My-Ngoc's talk is titled "The Red Pill. Become aware: Debunking Security Misconceptions and More."
"Take the red pill, come join us down this rabbit hole, and get your head out of the sand to better protect yourself, your company/organization, and the things that matters to you," My-Ngoc writes. "In this presentation, you will get insights on common misconceptions and trends that led to many breaches, especially those that were headlined. We'll touch on some details from those headlined breaches to show commonalities, address the main misconceptions, describe attackers' approaches, provide some statistics, and most importantly, provide helpful tips applicable to all members of the audience."
Don't miss this free event! Register here.