It's been a busy summer so far for Las Vegas startup WiseBanyan. WiseBanyan is the world's first free financial advisor. WiseBanyan builds and manages tailored investment plans to reach financial milestones such as retirement, creating a rainy day fund, or purchasing a home. Clients simply link a bank account, and WiseBanyan's end-to-end infrastructure automates the achievement of their financial goals.
Two months ago, the VTF Capital backed WiseBanyan launched goal-based financial planning.
"Our clients love it, and we're seeing people setting goals like retirement, vacations, the kids, retirement – you name it," wrote Vicki Zhou, Co-Founder & Co-CEO of the company. "Young financial OGs are even saving for rainy day funds, Teslas, and their own VC funds! Retirement is one of our most popular milestones. Clients are already saving and investing towards $3 billion in retirement goals!"
WiseBanyan customers start investing with as little as $1, making it easier than ever to invest earlier than ever. From microinvesting to big time investing, it can all happen using WiseBanyan.
Last month, the WiseBanyan team was selected out of 300+ leading FinTech firms as a CFSI and JPMorgan Chase FinLab winner.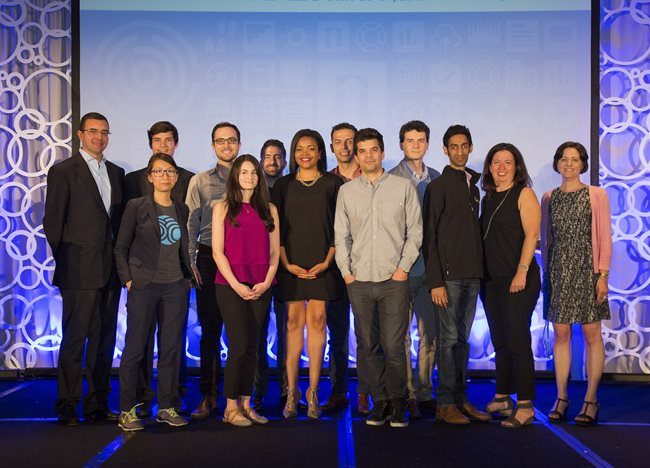 "What happens when you take FinTech, one of trendiest sectors out there right now and put it together with the equally popular field of behavioral economics?" wrote Elizabeth Harris in Forbes. "You get a new sweet spot in finance that's attracting more than its share of attention and funding. Nine new and developing projects were announced that will receive $250,000 awards in a competition held by the Financial Solutions Lab at the Center for Financial Services Innovation, a nonprofit, network of financial services providers."
"These organizations represent the most promising group of financial technology entrepreneurs and nonprofits helping Americans to weather financial shocks, the consumer challenge that FinLab seeks to address," said FinLab on their website. "The Lab winners were announced in front of more than 700 financial services professionals on June 16, 2016 in New Orleans at CFSI's EMERGE Conference. Winners were selected from over 300 applicants from across the country by a panel of five judges, made up of industry leaders."
Congratulations to the WiseBanyan team!