Longtime #VegasTech community member and leader Shavonnah Tièra Collins will lead efforts to ignite change, incubate ideas, and build community and industry engagement at RedFlint experience center. The center is expected to open in downtown Las Vegas in October 2016.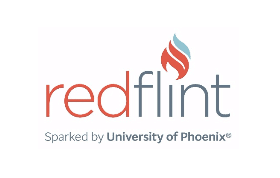 University of Phoenix's first-of-its kind innovation center in Las Vegas will provide visitors with an experiential, hands-on learning environment to help them innovate in their companies and in their own careers. The RedFlint experience center will also host Iron Yard Ventures, which provides selected startup businesses access to one of the premier business accelerators.
Collins, an educator and entrepreneur who is highly engaged in the Las Vegas business community, will lead efforts to build engagement and spur innovation within the Las Vegas business, education, and government communities.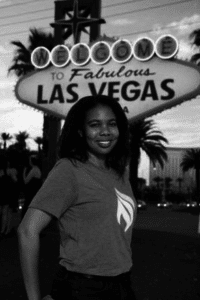 "The RedFlint concept's ability to help individuals fill knowledge gaps, ideate a business and receive the support and resources of community partners, is what is missing in the Las Vegas ecosystem," said Shavonnah Tièra Collins, managing director of RedFlint experience center. "The ideas, support and competition that develop in an environment like the RedFlint experience center will allow us to better understand how entrepreneurs struggle to bring ideas to fruition, and ultimately help them turn their ideas into viable businesses."
Prior to joining RedFlint, Collins was an instructor at University of Nevada Las Vegas where she continues to be an adjunct instructor. She also served as Las Vegas Metro Chamber of Commerce foundation director of Entrepreneurship & Vegas Young Professionals.
"I've had the privilege of knowing Shavonnah since the very early startup days – from the weekly grassroots tech meetings that helped spur the launch of co-working in Las Vegas to the startup weekend competitions," said Dennis Bonilla, executive dean of University of Phoenix® College of Information Systems and Technology. "She is intimately familiar with the Vegas startup scene and the community's innovation needs and is a highly respected leader in the community. The RedFlint experience center is the perfect place for Shavonnah to share her talent and experience."
"Shavonnah's vision for the future of education paired with the University's commitment to innovation will cultivate the creative thinking needed for meaningful change and growth," said Ruth Veloria, executive dean of University of Phoenix® School of Business. "Her impressive background in developing and executing vision, launching new ideas and building strategic partnerships will help RedFlint create solutions for real problems facing communities, businesses and professionals, and help them stay competitive in tomorrow's economy."