It's been a wild ride and an amazing 90 days for the Las Vegas-based team at SmashMetrics. SmashMetrics is a digital marketing firm helping businesses sell more products and services online. In a big announcement in January 2014, SmashMetrics became RevUnit in an acquisition.
"We are pleased to announce the acquisition of Smash Metrics from Las Vegas, Nevada. This new team plugs an important skills gap for us by adding sound digital marketing capabilities to our product development focus at RevUnit," wrote Joe Saumweber, Co-Founder & CEO at RevUnit.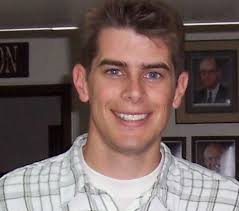 To learn more about how the SmashMetrics team came to be, the work they are doing for their clients, and what's next for them here in Las Vegas, we talk with Seth Waite, now a Sr. Strategist & Product Owner at RevUnit.
The SmashMetrics team worked at a local ecommerce company as part of their marketing team. After having some success and recognizing  they had a unique method of doing ecommerce strategy and digital marketing, they decided to take the process to other brands and businesses.
"We started SmashMetrics March 2013 and quickly found that our approach to research and testing driven marketing was refreshing for clients," Seth Waite said. "We focused on building small marketing campaigns that we could gather data on and then expand after we had optimized and tested them for new opportunities. Our approach we felt was unlike traditional marketing agencies and really transparent."
"I'm born and raised in Las Vegas," he continued. "While that is pretty unique by itself, my family actually goes back 5 generations in Southern Nevada. So my roots are hear in Las Vegas. As a company we chose to stay in Las Vegas because we could see a great opportunity to bring a mature digital process to the #VegasTech scene. Our backgrounds have made it possible in Vegas to work with big companies around the US and local startups here in Las Vegas. Plus, it's a great place to start and run a business and our clients love to visit us."
The Las Vegas team of RevUnit works at The Innevation Center.
"We have absolutely loved it! The space is modern, the atmosphere is innovative, and the community is expert and helpful," Seth Waite explained. "We also love the fact that everyone at the Innevation Center is doing something unique. There is very little overlap which creates a lot of natural collisions between "innevators," or those that work at the space. We enjoy working in the Coworking space because we get to have a lot of freedom in where we work and spend a lot of time as a team picking out new views and perspectives."

"In terms of how we work together, we sit at team tables," he continued. "The core RevUnit model is small agile teams working together. For us this means sitting close and collaborating all day to solve big and small problems for our clients."
RevUnit's Las Vegas team is built around strong proficiencies in eCommerce, Analytics, Content Strategy, Conversion Rate Optimization and Digital Marketing.
"Those are pretty big buckets but we go very deep into each one of these specialty areas," Seth Waite says. "Our team has experience working for some of the biggest brands in the world like Zappos, Sam's Club, Walmart, P&G, Banfield, Mary Kay, and more. We use our experience in retail and consumer goods to help big and small companies optimize their business."
The team uses an agile marketing process that allows them to build small projects very quickly. He says the company mantra is Build Small. Learn Fast. Iterate Often.
"We believe in finding out what works by having your users show & tell us so that we can make rapid changes to your digital process," he said. "We work fast and use qualitative and quantitative data to show us your roadmap."
The team's skills include a lot of expert experience, but a few areas are Content Strategy & Development, Inbound Marketing, Social Media, Search Engine Strategy & Optimization, Data Insights & Analytics, Landing Page Optimization, Conversion Rate Optimization, 3rd Party Marketplaces (Amazon, eBay, etc.), Shopping Feeds (Google Shopping, Pricegrabber, Nextag), Email Marketing, and Multichannel Marketing."
He explains that the team at RevUnit are deeply passionate about answering a client's question of "Wouldn't it be cool if…" by building and marketing the most amazing digital products. To them, the process is about solving problems.
"Not just "big" problems but problems they never realized they could solve," Seth Waite explains. "Our problem solving process has led to companies coming to us to build their innovation process in-house so that they can start thinking smarter about innovation no matter how big or small the brand. We love going into a company and helping them develop a custom way for them to collaborate and work to solve their innovation challenges. This is a problem we love solving."

About RevUnit: RevUnit specializes in elite, product focused digital teams. We work with early stage to mid-size companies to build, learn and iterate on innovative digital products. We bring expertise from our experience on some of the world's biggest brands to take our clients all the way from strategic framework to full execution and ongoing product management across mobile, web and social platforms.