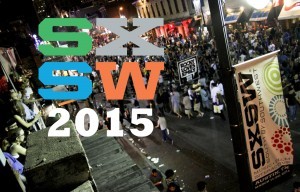 For SXSW 2015, more than 3,000 ideas were submitted, making the selection process was extremely competitive. You can browse the list of 600 sessions here to learn what the early-adopters and digital trendsetters who come to Austin every March will be discussing in Spring 2015.
VegasTechFund-backed Local Motors submitted a panel titled "Crowdsourcing The World's First 3D Printed Vehicle."
In 2014, seeking to define methodologies incorporating additive and subtractive manufacturing into vehicular design and development, Local Motors, Inc. partnered with the US Dept. of Energy's Oak Ridge National Laboratory and the Assn. For Manufacturing Technology to crowdsource and deliver the world's first Direct Digital Manufactured (3D Printed) vehicle.
This effort also included the engagement of Cincinnati Inc.'s Big Area Additive Manufacturing (BAAM) machine. The BAAM machine pioneers the use of large-scale 3D printing technology and is focused on packaging a complete digital manufacturing process in the first machine of its kind. The "Strati" prototype was first printed at the International Manufacturing Technology Show in Chicago, Illinois, Sept. 8-13, 2014. This car may well be the coolest vehicle on the planet, at least to those captivated by radical technologies.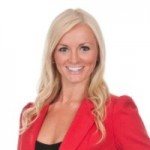 "SXSW is one of the biggest events in the country for technology, entertainment, and pop culture," said Kate Hartley, Real Time Digital Strategist & Blogger at Local Motors. "Local Motors and our 3D-printed car align perfectly with SXSW's goal of creating an event that acts as a tool for creative people and the companies they work with to share ideas. Since Local Motors is a technology company that uses co-creation to design, build, and sell vehicles, we thought the SXSW community would really enjoy seeing first-hand the Local Motors business model and how we plan to create a more 'Intelligent Future' for generations to come."
The Local Motors team says they hope attendees will leave the panel thinking differently about the way everyday products are made.
"After hearing the story of how the 3D-printed car was born, attendees will take away a new way of thinking about cars. Attendees may even think about how co-creation can be applied to their industry, and they will understand," Kate Harley said. "Anyone who's interested in the future should attend."
The session will present the challenges inherent to taking an emerging technology from theory to reality.  Speakers include John "Jay" B. Rogers, Jr. of Local Motors, Inc. and Jesse Smith of Oak Ridge National Laboratory (ORNL), US Department of Energy.
"Jay Rogers is a powerful speaker who will entertain the crowd with his personal stories and passion for innovation," Kate Harley explained. "Previously, Jay served for six years in the United States Marine Corps where he was an Infantry Company Commander. He is a graduate of Princeton University's Woodrow Wilson School of Public and International Affairs, and holds an MBA from Harvard Business School."
Learn more about the panel here.