LaunchKey, the first decentralized mobile authentication and authorization platform built for the post-password and Internet of Things era, announced the close of $3 million in additional seed funding. The venture round was led by Metamorphic Ventures with participation from ENIAC Ventures, Crosslink Capital, Pantera Capital, Rimrock Venture Partners, VegasTechFund, and others. LaunchKey has raised $4 million to date, and will use the new funding to expand its team and bring LaunchKey to market in 2015.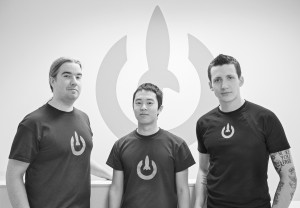 "We already have thousands of users and developers using our next generation auth platform, and are conducting pilots with numerous Fortune 500 companies," said Geoff Sanders, President and CEO, LaunchKey. "In 2015, we will be making a number of exciting announcements including new enterprise and consumer-facing premium authentication products and services."
By fully decentralizing the layer of authentication onto end user mobile devices, LaunchKey removes the most common attack vectors utilized by hackers while extending next generation authentication to the Internet of Things and smart devices. When compared to existing authentication products like passwords, key fobs, and hardware tokens, LaunchKey is more secure, more capable, and cheaper to deploy.
"With all of the recent security failures and hacks we've seen over the course of the past year, it's clear that the legacy password system is no longer a viable solution," said David Hirsch, Managing Partner, Metamorphic Ventures. "As mobile devices and the Internet of Things become ubiquitous, our vulnerability does, too. A true password-less, decentralized, authentication platform is necessary to keep all of our personal information and data secure. We couldn't be more excited to work with Geoff and the LaunchKey team as they make the device-agnostic Internet secure for all of us."

About LaunchKey: Formed in July of 2012, LaunchKey is a next generation authentication and authorization platform that removes the liability and insecurity of passwords by decentralizing authentication through the mobile smartphones and tablets people already own. Through a REST API and suite of developer tools, LaunchKey can secure virtually any online or offline application such as websites, mobile apps, kiosks, vehicles, industrial control systems, physical access control systems, smart locks, and more. In 2013, Inc. Magazine included the founders in their prestigious "30 Under 30" list. For more information, visit launchkey.com.
About Metamorphic Ventures: Metamorphic Ventures is a New York City based venture capital firm that invests in start-up and early stage technology companies. We focus on investing in great entrepreneurs building game-changing companies in massive markets, whether that be in categories like marketplaces, e-commerce, payments, web services, the Internet of Things, virtual reality, or even new categories that haven't been discovered yet.