Iron Yard Ventures, a seed stage investment firm and the sister organization of The Iron Yard code academy, announced the seven companies accepted into the Iron Yard Ventures Hospitality and Gaming Accelerator in Las Vegas.
Iron Yard Ventures has a network of nationally ranked programs for startups and the entrepreneurs. Since 2012, Iron Yard Ventures has invested in more than 55 early stage technology companies who have gone on to raise more than $70 million in follow-on funding. In 2015 and 2016, Iron Yard Ventures was named as one of the top startup accelerator programs in the US.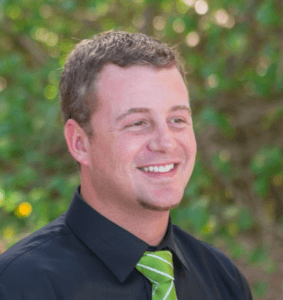 "Iron Yard Ventures exists to create exceptional growth and mentorship for people, their companies, and their ideas," said Ryan Negri, Managing Director of the Iron Yard Ventures accelerator. "We do this by providing mentorship and capital for startups with the value-generating relationships that will help them succeed personally and professionally.  We put our entrepreneurs, companies, investors, and supporters first in all of our decision making. Our success is entirely dependent on their success. We want to accomplish this alongside talented, passionate people who share our vision, love what they do, and want to have a whole lot of fun along the way."
The first Iron Yard Ventures Hospitality and Gaming Accelerator cohort has teams of all stages, cultures, and countries.
"Diversity is very important to me and to Iron Yard Ventures, and it's definitely taken into consideration when making our selections," explained Negri.  "However, what's more important is to bring in the best teams in industries our program can provide value to. It just so happened that 6 of 7 teams that we chose are minority owned."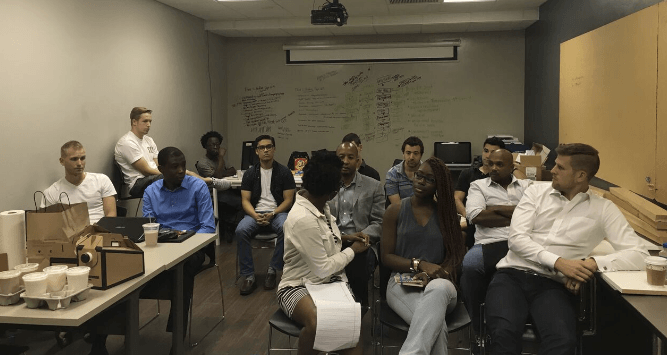 Four of the cohort teams are local to Las Vegas, while others are traveling to Las Vegas from Atlanta, Calgary, and Johannesburg South Africa. There are 6 minority-founded companies in the program (85%), and one of the startups has a female CEO (14%).  In addition, 8 of 11 founders in the accelerator are minorities.
"This program will be different than other accelerator programs, in that 99% of the time, teams will be working on their companies," explained Negri. "I'll be pairing most founders and teams with mentors and advisors based on the team's needs and synergies. Like other accelerators, we have a large network of mentors available to our teams. When it comes to bringing in amazing speakers, I feel there are hundreds of educational speeches that high-profile tech investors and operators have made, and those can be found online."
Negri says he's a firm believer of not wasting anyone's time, so Iron Yard Ventures Hospitality and Gaming Accelerator will be based strongly on the needs of the teams and working heads down to reach their milestones, raise funding, and reach success.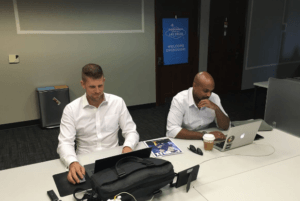 "However, we have extra-curricular events planned too," he said. "Events like climbing Mt. Charleston with Porter Haney and bowling with Rich Belski. We'll be visiting the new TopGolf, maybe a baseball game – but none of this will be required. These are events I chose to give teams the chance to experience what Las Vegas is and to experience something besides work. I'm a firm believer of positive mental health and awareness, so getting the teams out from behind their screens is an important part of the program."
The program officially kicked off on September 12, 2016. The accelerator is backed by great partners like MGM, Work In Progress, University of Phoenix and RedFlint, the program's platinum sponsor. The accelerator teams are in residence through November 2016, with a pitch and community event slated for November 22, 2016.
"If you'd like to get involved in our program as a mentor, advisor, investor, or sponsor please reach out," said Negri.

Below are the seven #IYVBatch6 teams:
Build
South Africa's Shopify
Founder: Craig McLeod
Build offers customers an incredibly easy way to create instant ecommerce websites available in 200 countries. Version 8 includes complete 360 digital marketing tools paired with logistics and CRM. Africa is a $75 billion ecommerce market by 2020, it will in the same time have 1.1 Billion consumers more than North America and Europe combined, as well as more AA+ affluent consumers than the population of the UK. The market is growing at 38% year on year. Build is now the default ecommerce offering for the Largest Bank on the African continent to its 16.7 million customers. Build is also being offered in channel by one of the continent's largest mobile networks (Voda). Build was listed as the trailblazer for ecommerce in Africa by banker magazine  and was a Gartner aspiring innovator 2015.
Guru Games
Gaming Studio
Founders: Evan Thomas and Troy Pettie
Guru Games develops gambling titles for land-based and online social casinos which bridges the gap between games and gambling. Slot machines today all play the same way with slight variations. If a player does not enjoy traditional slot machines, he/she is left with few choices. Guru Games caters to this underserved gambler. By utilizing three core values: perceived control, approachability, and kaizen, Guru Games is able to create titles that combine the fun of casual, mobile-based games with the core elements of traditional gambling games. Guru Games has created their first game, Line Em' Up which was inspired by games such as Candy Crush and Bejeweled. It is a ground-breaking, skill-based game with no similar titles in either the land-based or social casino markets. Line Em' Up is set to be revealed this month at the Global Gaming Expo at the American Gaming Association booth.
JobElf
Tinder for Blue Collared Jobs
Founder: Roberto Coppola
JobElf matches lower-wage job seekers and employers by focusing on personality, character and culture to predict workplace fit. The labor market has been recovering since 2009, but the vast majority of jobs created have been low-wage, such as retail associate, cashier and server positions (the #1, #2 and #3 most common jobs in the US). In 2015 alone there were more than 50 million of these types of low-wage job openings in America. For both employers and job seekers in this space, the recruitment process is broken and inefficient, relying on an antiquated process ripe for disruption that wastes billions of dollars annually. JobElf uses a UI that is reminiscent of a dating application and layers in algorithms and certifications to provide a simple solution for millions of users looking for their next job or employee.
MentalHappy
Birch Box for Mental Health
Founders: Tamar Lucien and Kwame Ampem
MentalHappy helps people overcome stress, worry, anxiety, and sadness in fun and practical ways through their first product called, a Cheerbox. Each item in a Cheerbox promotes relaxation, childlike joy, positivity, self-love and motivation. The Cheerbox uniquely combines a personalized gift and the science of happiness, this gives MentalHappy a competitive advantage in the $20B personalized gift/card industry. The small MentalHappy team was able to quickly validate their product with over 3,000 Cheerbox requests within the first four months of launch.  MentalHappy is deeply invested in the happiness and well-being of all humans, and strives to provide tools and resources that encourage dialogue to those keeping mental clarity during the hardships of life.
Nobal Technologies
Makers of the iMirror
Founder: Pieter Boekhoff
Nobal Technologies creates innovative and intuitive digital interfaces to enhance customer experience. The iMirror's versatile user experience, interface, and hardware display, is custom designed to reflect company brand and public image and is usable across multiple industries. Nobal Technologies is changing the way people interact with their world. Redefining the retail and hotel industry.
SidePrize
Stripe for Legal Sports Wagering
Founders: Adam Wexler & Tareq Dowla
SidePrize is the digital payments solution for fantasy sports. According to market research firm Ipsos, 56.8M fantasy players spend a total of $26.4B per year, and yet, no turnkey payments solution has properly served this audience. SidePrize has created a revolutionary way to handle league collections, place ancillary wagers and much more. The technology layers on top of a payment processor and plugs in with fantasy providers to help consumers raise the stakes. SidePrize has won multiple awards from the Fantasy Sports Trade Association, including 'Rookie of the Year' in January 2016, and the company was a fall 2015 graduate of The LA Dodgers Sports & Entertainment Program, the first ever sports & technology accelerator in the world.
Snagg.io
Free Local Deals
Founders: Beifa Somda and Johan Axelqvist
Snagg is a search engine for local deals. It's aggressively penetrating a growing industry which is currently estimated at 5.5 billion U.S Dollars. Snagg aggregates deals, and makes it easy for consumers to find the best offers quickly. Snagg also offers businesses an easy way to manage those offers efficiently. Since its launch, our technology has been leveraged in the promotion of events yielding results which have facilitated partnerships with more than 50 businesses in and over 2000 users in Las Vegas.