Iron Yards Ventures announced they will be bringing a hospitality-focused accelerator to downtown Las Vegas. The accelerator aims to help top, early-stage startups thrive in the gaming, casino, and hospitality industries in Las Vegas. As Tech Cocktail reported, Iron Yard Ventures will be aided by some of the most esteemed mentors and investors in the business, so startups can blow up in a way that coincides with the city's explosive personality.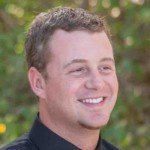 "The Iron Yard is a separate entity than Iron Yard Ventures, but they both play a pivotal role in the #VegasTech community," explained Ryan Negri, Managing Director of Iron Yard Ventures. "The Iron Yard Code Academy is a great place to learn how to code and develop a product, then, taking it a step further, they can apply for the Iron Yard Ventures accelerator and learn how to build a viable business. I think those two elements are incredible for any community. Beyond that, we'll be deeply involved in the community in hosting and sponsoring events, offering free coding sessions, bringing in mentors, advisors, and introducing our teams to corporate customers and investors."
Negri is a Wisconsin-born tech entrepreneur, philanthropist, and investor who has always been passionate about solving problems and giving back to others. As Managing Director he says his mandate is to find and work with the best people and help build great companies solving important problems through technology. He will be leading accelerator operations, sourcing and recruiting new strategic partners, services, mentors, and advisors, recruiting and investing in talented teams/companies and founders, and working hands-on with teams that are accepted into the accelerator.
"It was a tough decision to move back to Las Vegas, to be honest," said Negri about the opportunity. "Tampa is very young, and we (Laicos) felt we were too early to introduce and raise money for a startup studio so we shifted to a consultancy. Shortly thereafter, I was contacted by Iron Yard Ventures asking my interest in running a tech accelerator out of Las Vegas. After learning more, and realizing that it was exactly what I wanted to do, and on a path to partner, I accepted the offer and quickly relocated my family to Vegas to begin looking for a place to live. It all happened quickly, but definitely feels like the right move."
"David Gosse was the engine behind getting this all started and he should be given a lot of credit," continued Negri. "Gabe Shepherd has joined The Iron Yard and is running the code academy. Although it is a different entity from Iron Yard Ventures and the accelerator, it will still play a big part in the success of this program."
Right now, Negri is hiring a Program Manager and, he says, that person will likely be from the #VegasTech community. The role will assist Negri in running the new accelerator program in downtown Las Vegas. Negri is looking for someone with strong communication skills, the desire to outperform expectations, the ability to listen, and the motivation to be the best of ones self. The PM is responsible for being the right-hand woman or man to Negri. More information on the position here.
Read more about the new accelerator from Negri in a statement his posted to Medium.