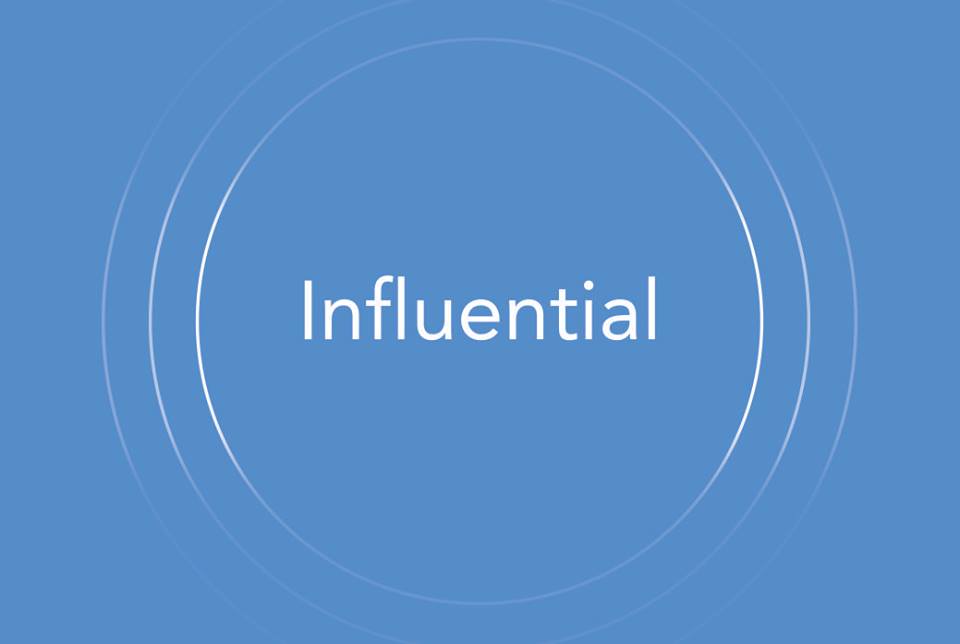 Influential, a Data-First influencer marketing platform, announced it has raised a $5M Series A round of funding with lead investor, Capital Zed, an Australia-based disruptive technology investor. This brings the overall total of funding raised by Influential to date to $9M.
Influential is a technology platform and social media influencer network that works with more than 7,000 top influencers on Facebook, Instagram, Snapchat, Twitter, Vine and YouTube, representing more than 4.4 billion followers. Influential raised a million dollars in the spring of 2014, built a small team, and set up shop in The Innevation Center. Since then, they moved to downtown Las Vegas, hired a sales team, built a dev team, and much more.

"We have a number of Australian investors and through that network, we met Zac Rosenberg, Founding Partner of Capital Zed," said Ryan Detert, Influential CEO. "He has been a tremendous asset to us, as he believes in what we are doing and his guidance and knowledge of our industry has been invaluable."
In a press release, Detert added that this Series A round represents a significant step forward for Influential, as the team continue to build their enterprise-level technology for brands and agencies, with a hyper-focus on unstructured data.
Influential is fueled by the cognitive computing power of IBM Watson. In early 2016, Influential co-built a technology and became a developer partner of IBM Watson, utilizing its cognitive technology and relying on the Personality Insights service to analyze large volumes of unstructured natural language data from social media profiles, across multiple channels. This cognitive-powered platform identifies personality traits for brands and agencies, based on semantic data pulled from an influencer's social media feeds.
Influential clients can now choose the most relevant influencers, based on how they are perceived, in terms of over 50 traits including adventurousness, intellect and altruism. This platform, coupled with Influential's third-party demographics data partners, makes for the most robust and data-driven influencer identification system on the market.
As the Wall Street Journal reported, Influential uses the artificial intelligence technology to tag influencers with 52 different traits, including adventurous, altruism, and hedonism – all based on keyword searching an influencer's social feeds.
"We're really excited about our partnership with IBM Watson," said Detert. "It's the first time that anyone in influencer marketing has used psychograpic data to identify the most ideal influencers for a campaign. With the help of IBM Watson and its Personality Insights software, which uses natural language processing and machine learning to reveal insights from large amounts of unstructured data, Influential is helping solve the issue of accountability in influencer marketing through data and technology."
https://www.youtube.com/watch?v=L5QJs6byoaI
As reported by the Wall Street Journal, Influential currently has 82 employees, and the company plans to raise that number to 100 or 110 in the next 8 months. Detert says the team is currently hiring in Las Vegas, as well as their Beverly Hills and NYC offices, for a variety of positions.
"Our Vegas office is mostly comprised of our development and execution teams, so we're looking for top talent in those departments," said Detert. "In terms of candidates, we are looking for innovators and disruptors – people who have fresh ideas and want to make our company better. Our love for what we do, coupled with our tireless pursuit of excellence, has made Influential the success it is today. Ee're looking for likeminded individuals who can elevate us to an even greater level as a company."
For founders in the #VegasTech community who are raising capital for their startup, Detert has the following advice:
Have a strong and concise pitch that is relatable and solves a problem that currently exists in the marketplace.
Be sure you can explain what differentiates you from your competition – and why you are better.
Don't be afraid to go outside of your comfort zone to find the right investors.
Participating institutional investors in this fundraising round include ROAR, Paradigm Talent Agency, Europlay Capital Advisors, Ace Fund and MSMCi, which is led by Doug Barry, original investor in Pandora.
Participating angel investors in this fundraising round include Alex Welch, Co- Founder and former CEO of Photobucket, Michael Tedesco, former Global Head of Technology M&A at Citigroup, Chris Varelas of Riverwood Capital and Ivan Brockman of Blackstone.