The Innevation Center and Work In Progress, sponsors of VegasTech.com, announce the #VegasTech Design Contest. The winning logo will be determined by the community via a vote using Wedgies and announced on April 6, 2015.
"Kansas City Startup Village has a shop on their tech community website where community members can purchase merchandise with the group's logo," said Sara Hill, co-founder and CEO of The Mill Accelerator. "When the VegasTech.com committee was thinking of how to do something similar for our community tech website, an idea to have a community design contest for the image on the merchandise was proposed. We hope community members consider submitting designs to the contest so we can have something really amazing printed on Vegas Tech merchandise."
The merchandise on VegasTech.com will be sold at no-profit using Spreadshirt-powered storefront.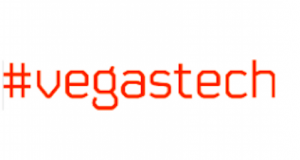 "The idea was to have the merchandise available to anyone online, such as t-shirts, and that no profit from the sales were added to the price," said George Moncrief, EIR at VegasTechFund. "We would like to see the winning design used by the community however they see fit, the way previous community logos have been used. The assumption is that the Vegas Tech community as a whole would have ownership in the design, in the same way we have all contributed to the #VegasTech hashtag on Twitter to help our community grow over the years."
The tech and small business communities have come together to create an amazing prize package for the winner of the #VegasTech Design Contest.
"We were happy to see that members of the community were willing to donate items to the winning prize package," said Alexis Glaser, Innevation Director at The Innevation Center. "The prize package is full of great items including gift cards, co-working passes, and even dinner and drinks for 4 at Rachel's Kitchen downtown."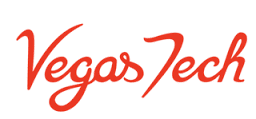 Kenny Eliason, founder of NeONBRAND and volunteer web developer for the VegasTech.com site, contributed a 90 minute SEO consultation at his downtown-based SEO and online marketing agency.
"It will be exciting to see what community members contribute to this contest and what ends up being the community-voted design," he said. "We were excited to hear about the contest and look forward to meeting with the winner.
The winner's prize package includes:
Contest submissions are being accepted from now until March 29, 2015 5:00pm. Those interested in submitting their design ideas for the #VegasTech community's new look can email their image to Jacqueline Jensen, curator of VegasTech.com, at [email protected]. After all submissions are in, a Wedgies poll will be created for the community to vote on the top designs. A winner will be announced April 3, 2015.
Happy designing!