Roceteer Inc. is a company founded by Mark Rowland to provide support to entrepreneurial ecosystems. The company launched in Las Vegas to provide support to all the companies that are in the Downtown Project ecosystem and will have up to 8 full-time ground team members and then up to 2,000 cloud team members all over the world.
Entrepreneurial ecosystem support comes through a combination of what the team calls "Ground Roceteers" and "Cloud Roceteers."
"A Ground Roceteer is a roceteer based in Las Vegas either full time or part time, whereas a Cloud Roceteer is a roceteer that is not based in Las Vegas but is fabulous and has offered either coaching, mentoring, consulting or training support to the companies. They could be anywhere in the world," explains Mark Rowland.
Roceteer is currently providing coaching, training, consulting and mentoring services and support for all the teams and companies related to the Downtown Project in Las Vegas.
"We are a collection of Ground and Cloud Roceteers creating a unique support structure to the companies with the VegasTechFund and the Small Business Fund of the Downtown Project," he says.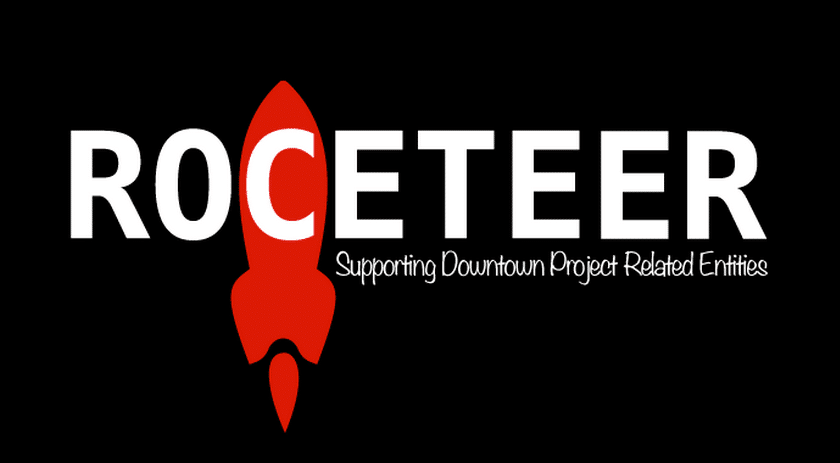 When asked why he chose the name "Roceteer", Mark Rowland says ROC is a very important acronym to him and it has many meanings.
Return on Community: what is the return on the community for every dollar or hour invested
Return on Collisions: maximizing the amount of serendipitous collisions and increasing their quality
Return on Capital: the financial returns as measured over time of the dollars invested in the project
Return on Co-learning: maximizing the amount and quality of peer to peer support and mentor support
Mark Rowland says a support program for entrepreneurs is needed for all the ROC reasons mentioned above, in order to increase their Return on Capital, feel connected to a community, stay emotionally well, learn and grow as a human being and also as a leader in a team.
"We created Roceteer because we wanted an action sounding word that sounded like we were helping our entrepreneurs to take off, boldly go where no-one has gone before, and reach for the stars," Mark Rowland says. "We also wanted to be able to turn our name into a verb so we also have roceteering. Roceteering is the combination of coaching, mentoring, consulting and training services that we offer to the companies within our ecosystem."
The team's aim is to provide the best support they can to the entrepreneurs in the community to allow them to flourish and, in doing so, increase the ROC for the community, themselves and their investors.
"I have previously been a consultant, a coach, a mentor and a trainer and have received support from others in each of these areas over the years whilst I worked as a CEO and also an entrepreneur and I wanted to create a support infrastructure that could provide the best all round support for an entrepreneurial ecosystem and really see some community benefits," Mark Rowland explains. "Las Vegas was an ideal place to launch the company given the fast growing tech community plus the investment in small businesses by the Downtown Project."
"The Downtown Project family is an amazing community and is experiencing unprecedented growth and because of this I thought it would be an amazing place to start," he continues. "Also I knew Tony Hsieh and his vision for downtown included a wish that it be a vibrant community where people connect and are supported so it seemed like an obvious place to launch our company."
When asked about the top challenges entrepreneurs face, Mark Rowland and his team says they see entrepreneurs are challenged to staying positive, happy, energized, boost self-confidence and maintain self esteem through stressful times.
The Roceteer team also works to support teams to understand the value drivers of their business and communicate that effectively in a pitch process, including realising that the business may not be performing as well as they hoped and helping them to either pivot or at least gather the data they need to create a compelling story.
Lastly, the Roceteer team has been supporting the teams to work better together, whether this be supporting co-founders work better together, or the CEO to the investors, or the team between themselves.
Roceteer is a separate entity to Downtown Project and VegasTechFund, although the team does support all the companies within the two organizations.
"It is important that we are independent and that we are perceived as independent because we will be supporting the entrepreneurs and asking them to share their fears and challenges and we would like them to be open and authentic and not worrying about their story being shared with people that could be making investment decisions," explains Mark Rowland.
How can you get involved in Roceteer? Here are 3 ways to support this program:
Trust to share with us their greatest challenges so we can aim to support and help
Patience as we get our team built and support services
Time to attend our classes and forums so we can assist and support peer to peer interaction
Interested in working with the Roceteer team? Below is the team right now, but Mark Rowland says they are quickly are growing!
Mark Rowland: 20 years experience in consulting, coaching and CEO retail, hospitality, e-commerce companies from startup to Fortune 100 experienced in raising capital seed through Series B and exit
Kimberly Guiry: a yogi 15 years plus in event marketing, product launch, branding, PR, brand integration and developing marketing platforms, startups to Fortune 500
Jeneen Minter: 20 years in corporate finance operations, analytics, marketing and general business management, startup to Fortune 100 companies