The Innevation Center is a one-of-a-kind public/private conference, collaboration & coworking environment created by Switch. The mission is to boost and diversify Nevada's economy. Below is top news that happened for The Innevation Center during the week of September 15, 2014.
#1 – DocBeat Acquired by Vocera
"Our very own Innevator, docBeat, has been acquired by Vocera! DocBeat is a multiplatform app for secure messaging for Healthcare professionals," wrote the team at The Innevation Center in this blog post. "It boosts hospital efficiency, saves time (which in turn can save lives), improves care transition, and it ensures all the mentioned is HIPAA compliant. Vocera is the industry's only HIPAA-compliant integrated voice and secure texting smartphone application that allows you to call by name or role, or broadcast to a group, and which also integrates with over 50 clinical systems."
#2 – Startup Weekend is Back
The next Startup Weekend Las Vegas is happening November 21-23 at Innevation.
"Startup Weekend is a 54-hour event designed to provide superior experiential education for technical and non-technical entrepreneurs and this year, it's organized by the amazing UP Global. UP Global is a non-profit dedicated to fostering entrepreneurship, grassroots leadership, and strong communities," The Innevation Center team wrote on their blog.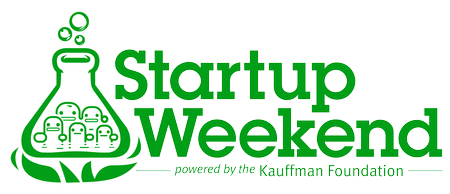 "Beginning with Friday night pitches and continuing through brainstorming, business plan development, and basic prototype creation, Startup Weekend culminates in Sunday night demos and presentations," the continued. "Participants create working startups during the event and are able to collaborate with like-minded individuals outside of their daily networks. All teams hear talks by industry leaders and receive valuable feedback from local entrepreneurs. The weekend is centered around action, innovation, and education."
Whether you're seeking feedback on an idea, a co-founder, specific skill sets, or a team to help you execute, Startup Weekend is the perfect environment in which to test your idea and take the first steps towards launching your own startup.