The Innevation Center is a one-of-a-kind public/private conference, collaboration & coworking environment created by Switch. The mission is to boost and diversify Nevada's economy. Below is top news that happened for The Innevation Center during the week of February 15, 2015.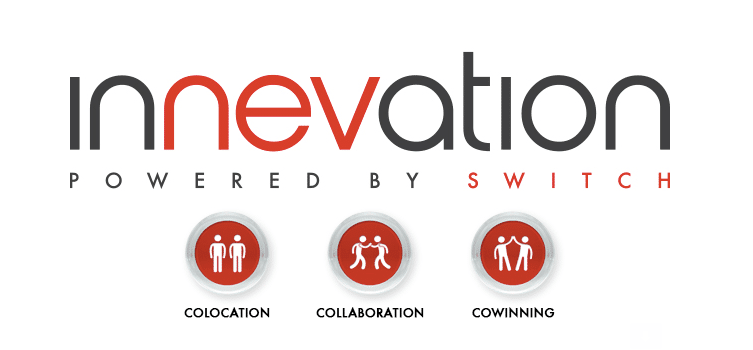 #1 – Food Truck Frenzy: Baby's Badass Burgers
The Innevation Center brings lunch right to their co-workers each week as part of their "Food Truck Frenzy". On February 18, 2015, join the team at The Innevation Center in the rear of the parking lot of the facility from 11 am to 2 pm for Baby's Badass Burgers. Check out the menu here.

#2 – Tech Talk Tuesday: Apple's VR Patent
As part of their "Tech Talk Tuesday" series on The Innevation Center's blog, the team took a look at Apple's VP Patent.
"The USPTO has awarded a patent to Apple for a virtual reality headset that uses an iPhone as the display and computing component. While the invention is similar to existing technologies, Apple's headset is built specifically to accommodate an iPhone and offers an optional remote control," they write on their blog.
Read more here.

#3 – February CommunityCation Luncheon
Head to The Innevation Center on Thursday, February 26, 2015 from 11:30 am to 1 pm for their monthly CommunityCation Luncheon.
"We are pleased to welcome another speaker from a company within the Switch SUPERNAP cloud ecosystem: Steve Tuck, SVP of Sales at Joyent," The Innevation Center team writes on their blog. "Lunch will be from Dickey's Barbecue Pit."
Learn more about Steve Tuck and RSVP for the event here.