Silicon Valley Bank and MasterCard have selected four startups to participate in the fourth class of Commerce.Innovated.. The program is a virtual accelerator designed to help commerce startups grow their businesses. From mobile lending to instant authentication and identity checks, the new class is developing innovative solutions for businesses in the digital age.
As part of Commerce.Innovated., the four startups will go through the four-month virtual program that provides resources to help refine and enhance their business ideas through access to operational expertise from Silicon Valley Bank, MasterCard and their respective networks.
VegasTechFund-backed LaunchKey, who is working on the next generation mobile authentication platform, was selected.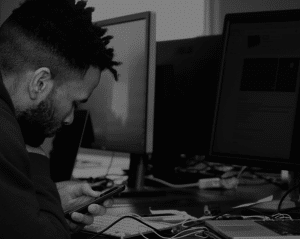 LaunchKey was created with one goal in mind: evolve cybersecurity beyond the password era. At a time when few doubted the longevity of passwords, the founders of LaunchKey knew that the end of passwords was an innevitability. As such, they set out to create a next generation security solution capable of replacing passwords. The team at LaunchKey has accomplished this goal with a solution that's not just more secure than passwords, but one that's more capable and easier to use.
"We're excited to work with the next class of Commerce.Innovated.," said Reetika Grewal, head of Silicon Valley Bank's payments strategy. "The commerce and fintech sectors continue to gain momentum as startups work to balance innovation and their regulatory requirements. We love working side by side with these incredible entrepreneurs and lending our knowledge and networks to help them   develop the infrastructure and operations that they need to accelerate their growth."
More on the program announcement here. Full program details are available at www.commerceinnovated.com.  Applications for the next class will open in April 2016.