In the next 60 seconds, the 3 billion people connected to the Internet will post on Facebook 2.5 million times, tweet 300,000 times and log 72 hours of video on YouTube.
Most of it will be quotidian: A kitten. A rant. A selfie. The best brunch ever.
But not for Las Vegas resident and Banjo CEO Damien Patton. From such posts, Patton, a homeless youth-turned-Desert Storm veteran-turned-NASCAR mechanic-turned-techno-visionary, has made a crystal ball that, thanks to his lightning-fast ability to parse social media information, can see in real time fires and terrorist attacks, oil spills that could affect global trade and even the next big thing in light beer.
For some, the data and information you post online has hidden value. From Patton's point of view, your posts, even the most banal, offer news outlets, financial institutions and multinational corporations a way to surveil the globe in ways imagined , until recently, only in science fiction.
"Having a power source that can tell you what's happening anywhere in the world at any time changes the way we do everything in our daily lives," Patton told the Las Vegas Sun in this interview.
Banjo, backed by the VegasTechFund, offers an app that anyone can use. It uses social media, sorted by location, to keep people informed about breaking news, sports, music and events. The Las Vegas offices are at The Innevation Center.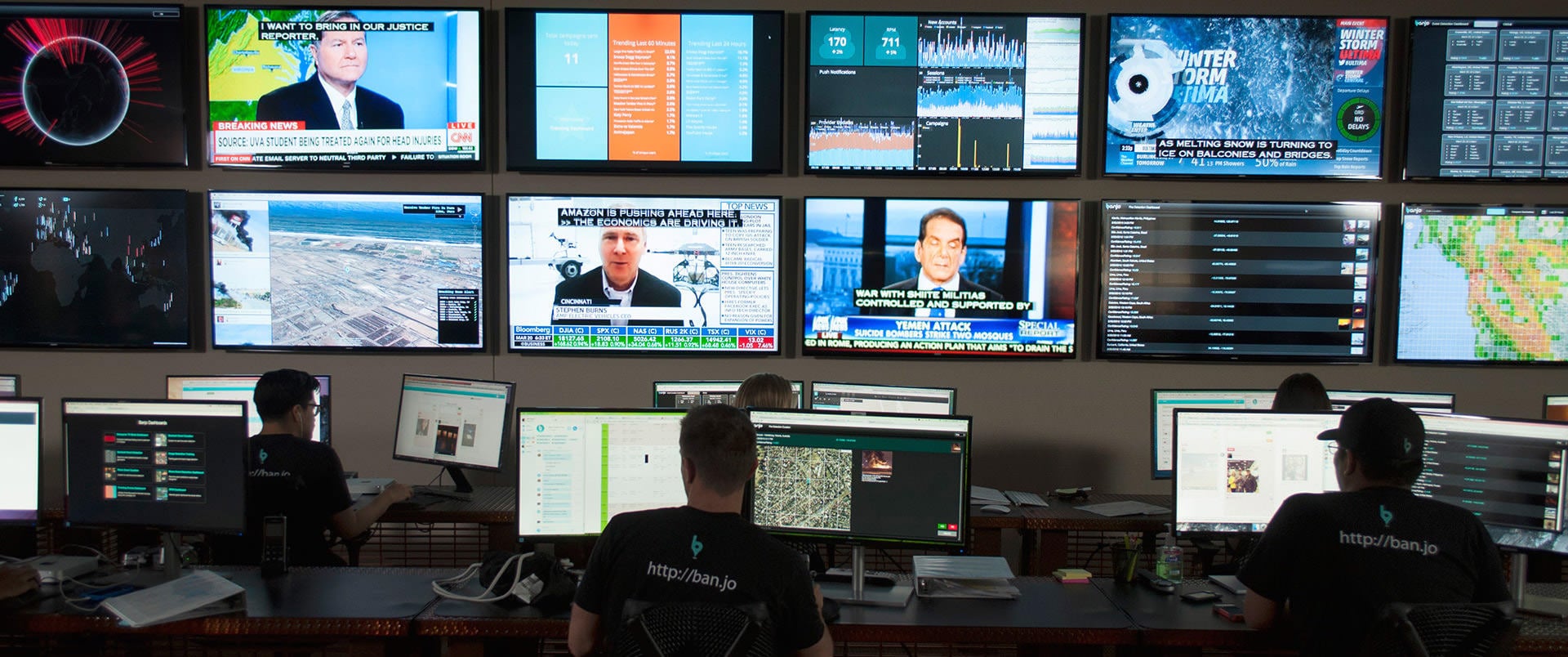 Banjo technology could be applied to myriad uses in the future:
Searching for copyright infringements
Helping with emergency response
Using historical data to predict trends
Aiding with vacation planning
Traffic applications
For someone who has been on the move for much of his life, Damien Patton is relatively settled in Las Vegas. He has been here since 2002. The city fulfills his daredevil appetites – dirt biking, off-road racing, cycling. But Patton doesn't see Las Vegas as a tech city.
"It's not the next Silicon Valley," he told the Las Vegas Sun. "And it has got decades to go before it may even become known as a substantial tech hub."
That's why Banjo still houses its tech team in the Bay Area, he said. But Patton also recognizes potential in Las Vegas, which he says has numerous business advantages. Patton suggested that more firms – tech or otherwise – open hubs in the valley.
"You have to use Vegas for what it's good for," Patton said in his interview. "To me, it's the greatest city in the world for playing catch," meaning developing partnerships. Why? Because tons of people come here for professional and personal reasons.
"It has been phenomenal for us," Patton said.
Read more about Patton and his team, see photos of their offices at The Innevation Center, and learn about the future of Banjo in this piece by the Las Vegas Sun.