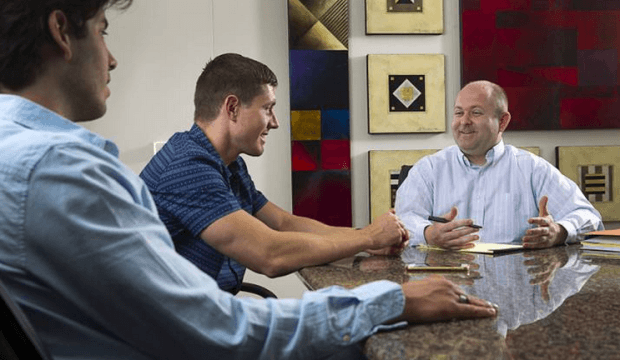 In late 2013, Fennemore Craig launched a venture accelerator program and emerging businesses and technologies department, designed to help entrepreneurs avoid common rookie mistakes and steer clear of pitfalls throughout the startup process.
Run by attorneys who specialize in startups, the venture accelerator program offers legal advice and tailors its approach to need. Topics for which help is offered include raising capital; protecting branding, technology and other intellectual property; labor law considerations; engaging in the market; securing office space; and litigation.
"One of the biggest issues facing startups is lack of capital, so in this program, we can defer a small amount of legal fees and also put up a small equity investment in the company through a separate fund," Mark Hawkins, a director with Fennemore Craig, told Vegas Inc in this feature. "Silicon Valley firms often offer such programs, but we're the only one in Nevada that I know of."
Learn more in this Vegas Inc feature of Fennemore Craig.