Is Airbnb really the best platform for traveling workers? Yeves Perez and his team at Workbnb are confident that its not.
Yeves Perez is a self-proclaimed "remote work champion" as he plans to shape the future of work for traveling employees in today's professional marketplace.
As a previous rental operator himself, Yeves has seen the best and worst types of guests to stay at his properties.
This experience, along with the dramas surrounding online travel agencies in recent years, has led Yeves and his team to begin working on a new platform known as Workbnb, an app specifically made for traveling workers.
In this article, you will learn about the start of a David vs. Goliath story, as Workbnb aims to play in the same league as their top competitor, Airbnb.
Let's jump right in.
What is Workbnb?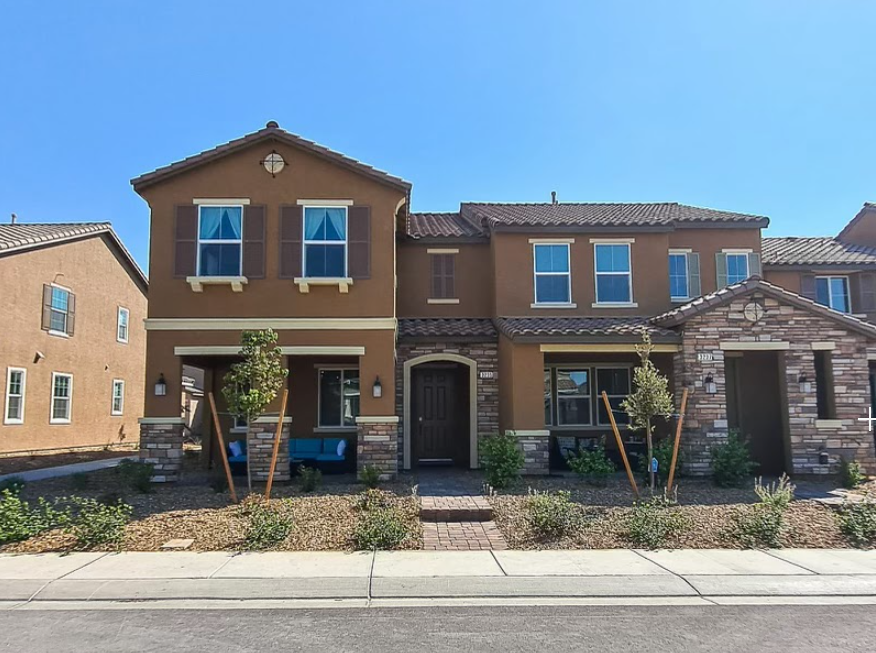 Workbnb is a reno-based Saas startup focused on accelerating the workforce rental movement by providing a service similar to that of Airbnb, but specifically for traveling workers instead of traveling partiers.
For as little as $9.99 a month, property managers can list their property on the Workbnb platform to cater to workers that are temporarily relocating.
Hosts have had poor experiences with other platforms, but are pleasantly surprised when they rent their house to a remote worker.
Traveling workers don't party and trash the place, so hosts are attracted to Workbnb for stress-free renting.
The Big Problem
Currently, when companies need their employees to work in a new location, employers book their employees with horrible units because vacation rentals are always taken.
Remember the horrific Florida condo collapse last year?
This happened at the height of vacation season, and the front-line service workers that were flown over to save people's lives had nowhere to stay because all the units were booked.
Service workers slept on the streets in tents for 6 days, while the city cleared out a parking lot nearby for them.
That is just one of many examples of what happens when all the inventory is skewed to one source – vacations.
Opportunities for Innovation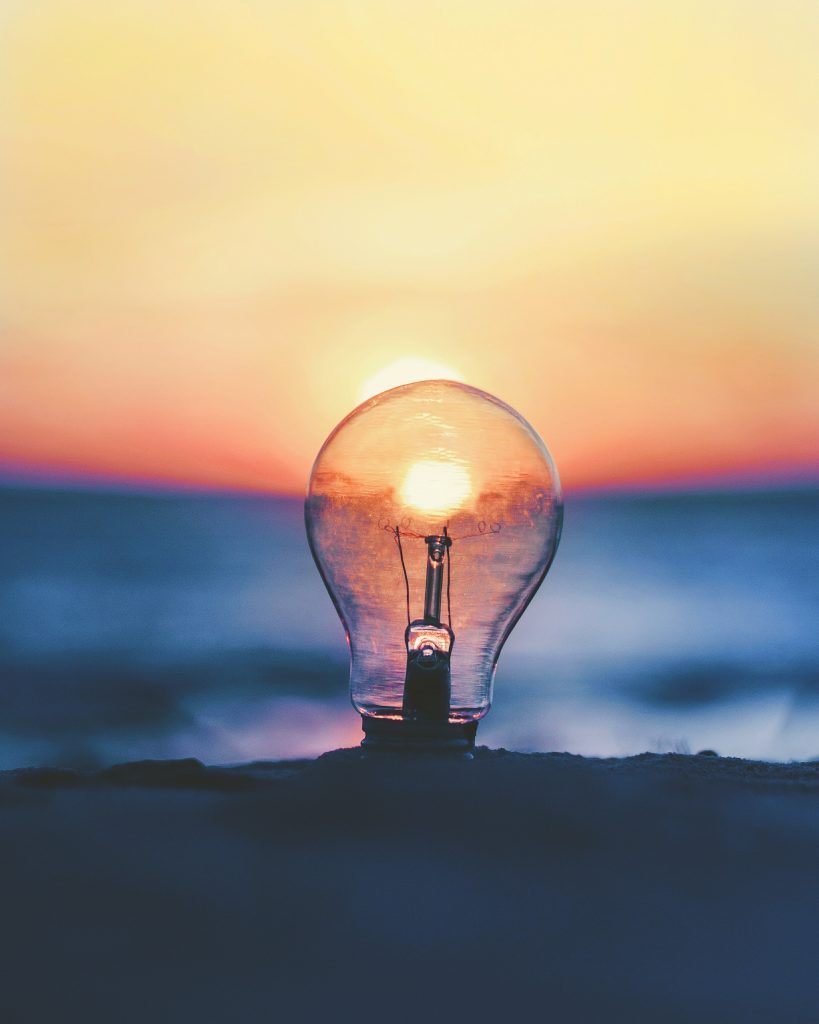 Recent times have opened a plethora of opportunities for WorkBnB to attract new users to their platform.
Here are just three recent opportunities that I will note in this article.
New Construction Projects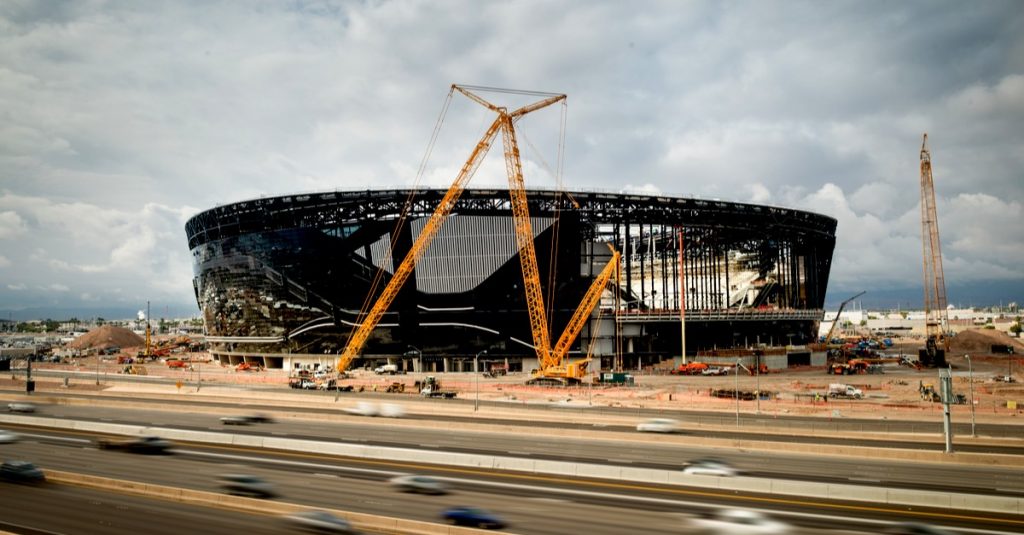 This past year, the Biden administration invested 1.2 trillion dollars that will send millions of construction workers out on the road to create better infrastructure throughout the country.
These projects include building new roads, highways, bridges, power infrastructure, water infrastructure, airports, and much more.
In Vegas alone, there is 16 billion dollars worth of projects on the books, and these projects don't end quickly, so workers will be stuck in hotels and motels for months or even years.
Workbnb is rushing down to Vegas because Kiewit, a large construction firm, is doing a freeway expansion project that will last roughly three years and will be looking for a place to house their workers.
Along with this the convention center downtown recently announced they are starting a new construction project and the Oakland A's are considering coming to Vegas to build their new stadium.
Then you have projects like the new MSG Sphere being built downtown and the high-speed railway between Vegas and LA that is likely to resume construction.
Where are all these workers going to stay with all of these new projects?
That's where Workbnb will come in for the kill.
Trends From Other Platforms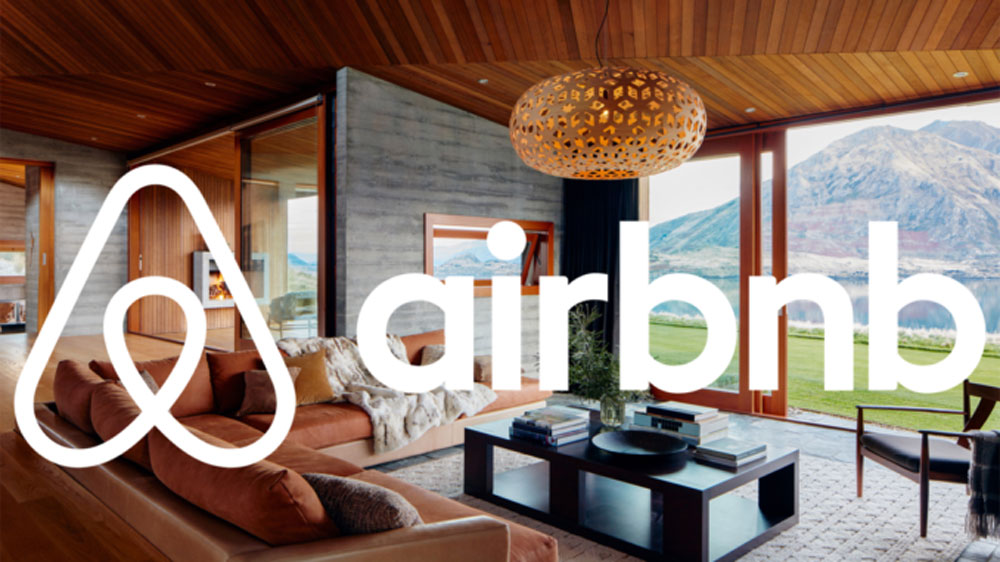 Last year, Airbnb announced that their fastest-growing trip category includes trips that are 28 days or longer.
That's quite the vacation, right?
Just this one trip category gave Airbnb 440 million in revenue PER QUARTER last year and the number keeps increasing.
However, guests are charged 17% for each night of their stay, so you can see just how quickly those service fees add up for longer trips.
In contrast, Workbnb only charges 5% per night as the platform is designed for guests who will be staying in a rental for a longer period of time.
Now, this isn't the only trend worth noting, a huge issue with Airbnb currently is how guests are exploiting their review system.
Right now, you can find communities of people online that stay at Airbnb's for free by booking their stay, enjoying their time at the house, and then, on the very last day of their vacation, writing a complaint to Airbnb saying that there were bugs or other disturbances, causing Airbnb to refund their money.
Along with this, hosts can gain a "super host" status on Airbnb which most hosts need to attract most guests to their property.
However, guests are aware of this and will blackmail hosts by threatening to give a terrible review if they don't receive their money back.
Lastly, platforms like Airbnb have seen an evolution in the hosts on their platform.
Although the app initially started with folks renting out a room or two in their house while the hosts are also staying there, people began to use the platform to rent out their entire home while they go on vacation.
What seemed to be a smart financial decision at the time, led to an influx of partiers who would stay at a stranger's home for the weekend and would leave the property completely destroyed when they left.
Rise of Remote Work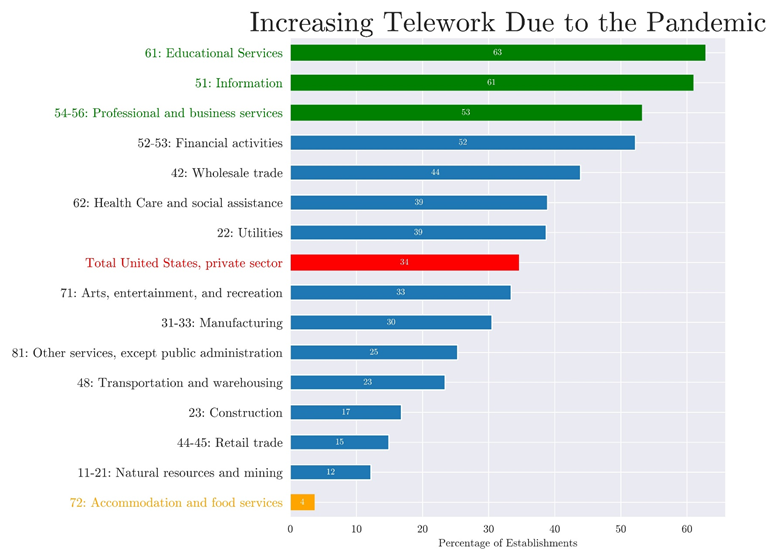 Lastly, recent times have shown how much people value traveling and working from home.
We are now in a time of The Great Resignation, where people prioritize a strong work-life balance over a higher paycheck.
With a platform like Workbnb, Yeves and his team can work with companies to offer more rewards to their remote workers by sponsoring workplace rental opportunities.
This way, employees can enjoy the ability to travel while maintaining the stability of their job, and they won't have to worry about enormous service fees for staying at a new location.
Traction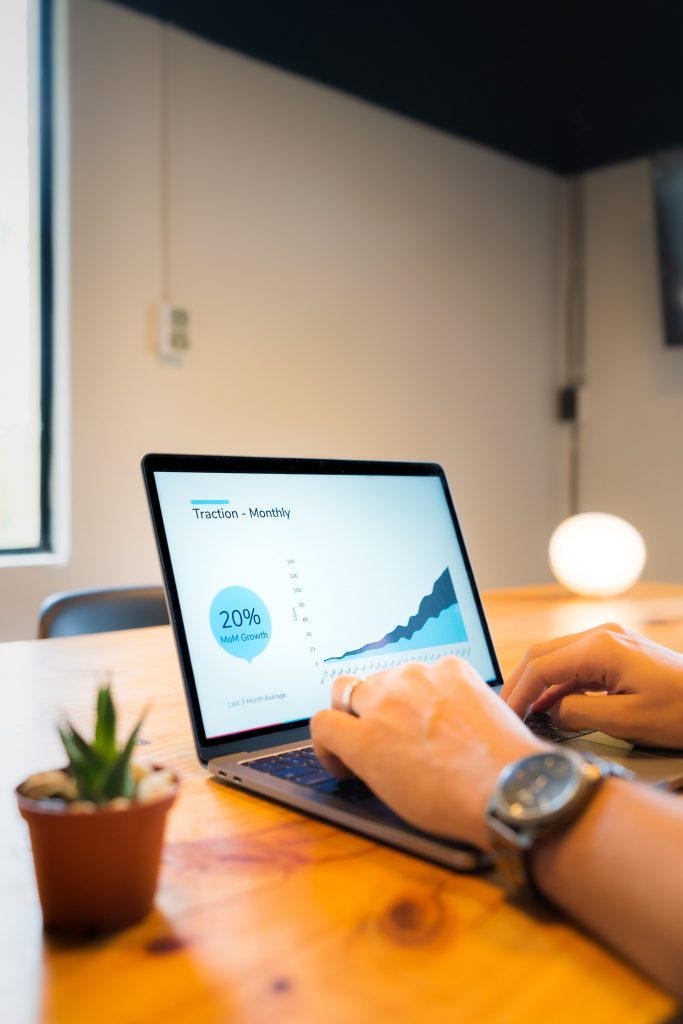 Yeves and his team have taken the idea of "build in public" to heart, and have focused on cultivating a strong community as they build their product.
They have learned their lesson after seeing startups in the past focus solely on the product when they first get started and struggle to gain the momentum they need when it is fully developed because they never spent the time to understand their market.
Since the team has experience as rental operators themselves, they already had a network of connections to utilize and the profits from their rentals to invest into their business.
From there, they started their own Facebook group for rental operators to join, and then they began joining networking events and reaching out to organizations like us to share their stories with a wider audience.
One of these organizations happened to be SKIFT, which attracted 32 venture capital firms to work with Workbnb in just the past month alone.
Just this last week, Workbnb was contacted by 19 VC firms, and the crazy part is, Workbnb is still Pre-MVP!
Building The MVP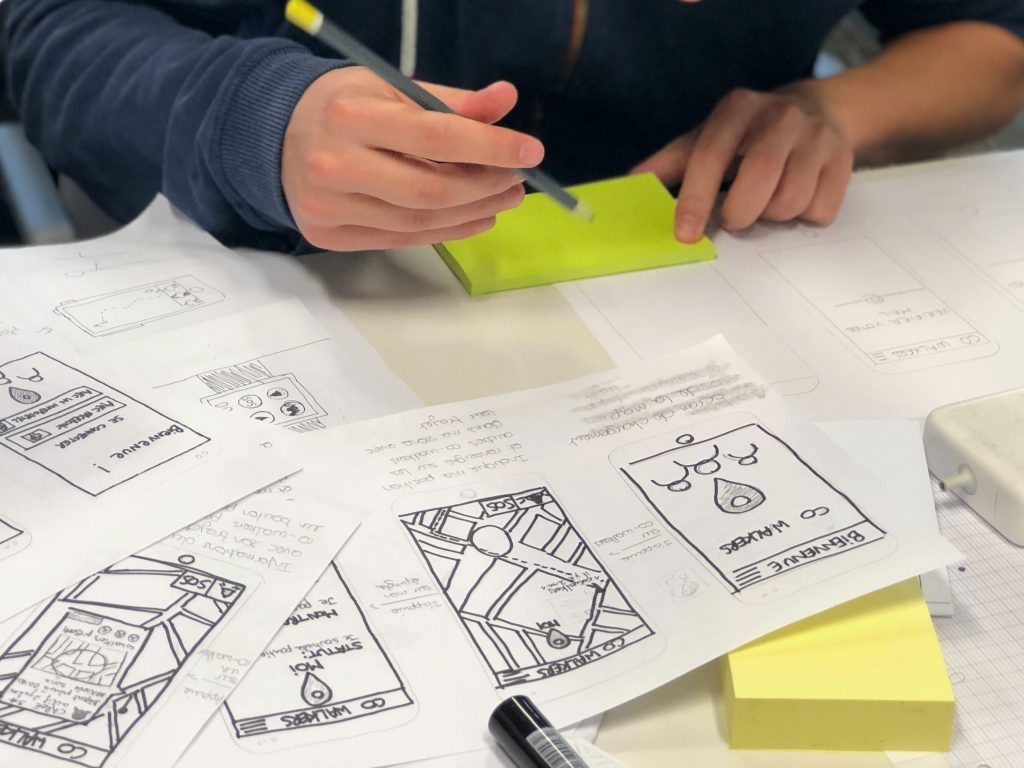 As of now Yeves' team is bootstrapping their startup and has hired a senior app developer who comes from Abrupt Technology, a black-owned firm based in Dallas, Texas, to build out the platform.
Although the developer they have on a contract has a vast amount of experience, their app is not so simple to build because it's actually 3 apps on one platform.
For example, the Uber app has an Uber rider app, an Uber driver app, and an Uber eats app.
Similarly, Workbnb has split its app to cater to two main demographics.
First, they are targeting investors who solely invest in properties, an audience that has largely been ignored by other travel agencies.
These are the folks who are constantly going to auctions and making offers on new properties, but they don't manage the rentals.
With Workbnb, investors have their own dedicated space to constantly add new properties to the app.
Investors can literally add their 45 homes across the country onto the map for people to see.
On the other side of the platform, Workbnb holds a space for professional hospitality managers. 
These hospitality managers will receive premium training in hospitality, customer service, and conflict resolution from Workbnb so that corporations can present their workers with a hotel-like experience.
Currently, the team has 20 operators, known as the Workforce Rental Prodigies, testing the app with their rental properties with over 300 properties added to the Workbnb app to test in total.
Startup Vegas Inside Scoop
Because we are such an awesome organization, Workbnb decided to share classified information to be revealed in this article, and here it is.
Workbnb is going to pilot a gig economy on their app.
Here's what I mean.
In the rental industry, there are all types of gigs that homeowners outsource.
For example, they may want to hire people to install TVs, or set up furniture, portraits, etc., and what property managers do, is try to hire the best people possible to make their properties look good. 
The big problem is, however, that we are in a labor crisis, and finding reliable people is hard to come by.
Workbnb wants to offer gig workers an opportunity to get better gigs, where they can get paid more to run errands around the house.
Investors can send out a gig alert and anyone in the community can have time to respond.
Use Case Example
For example, let's imagine a construction worker has a unit booked by his company.
He arrives at the unit and realizes that he will be staying there for three years as he works on a new freeway construction project.
Because of this, he wants his family to come and visit him, but he wants to replace some of the furniture in the home.
To do this, he logs in to the Workbnb app and contacts the host of the property to request a new pullout couch for his family members to sleep on.
The property manager is more than happy to help because all he has to do is send an alert for people to come and help.
He sends a gig alert for people to move in a couch and take the other house to storage.
And just like that, the gig workers earn top dollar for a nearby errand, the worker has his new furniture, and the property manager gets to resume his day peacefully.
Conclusion
Overall, now is the time more than ever for Workbnb to come in and change the online travel game forever.
With recent expansion projects that have been initiated around the country, a drastic rise in work-from-home lifestyles, and increasing complaints from other platforms, a service like Workbnb is destined to show its face.
Although Yeves and his team still haven't launched an official MVP, people are already lined up and are ready to try the new platform in excitement for the future of remote work travel opportunities.
It's an honor to share the early origins of a startup that we know is destined for greatness, and we hope you enjoyed reading about it as much as we enjoyed writing about it.
Want To Share Your Startup?
Contact us or leave a comment below to be featured in the next blog post.