Photo Taken By: Jason Jones at theathletic.com
Gerome Sapp, former co-captain of the Indianapolis Colts, wants to change the world of sneaker investing forever.
Gerome grew up in Houston Texas and it was during his childhood when he realized the lack of opportunities he was given.

As a kid, Gerome would notice how much this issue would affect his community around him as people would lack access to quality education, family, lifestyle, and more.

Since then, he has always told himself that he would solve the access to opportunity problem for kids like him.

As his dream would evolve, Gerome would debate on what part of this problem he would try to solve, but he was determined to find a way.

He finally realized how he can help the world on the day his father went to prison.
Here is his story of creating Rares, an online community and marketplace for people to invest in fractional shares of the world's hottest sneakers.
Rares.IO Origin Story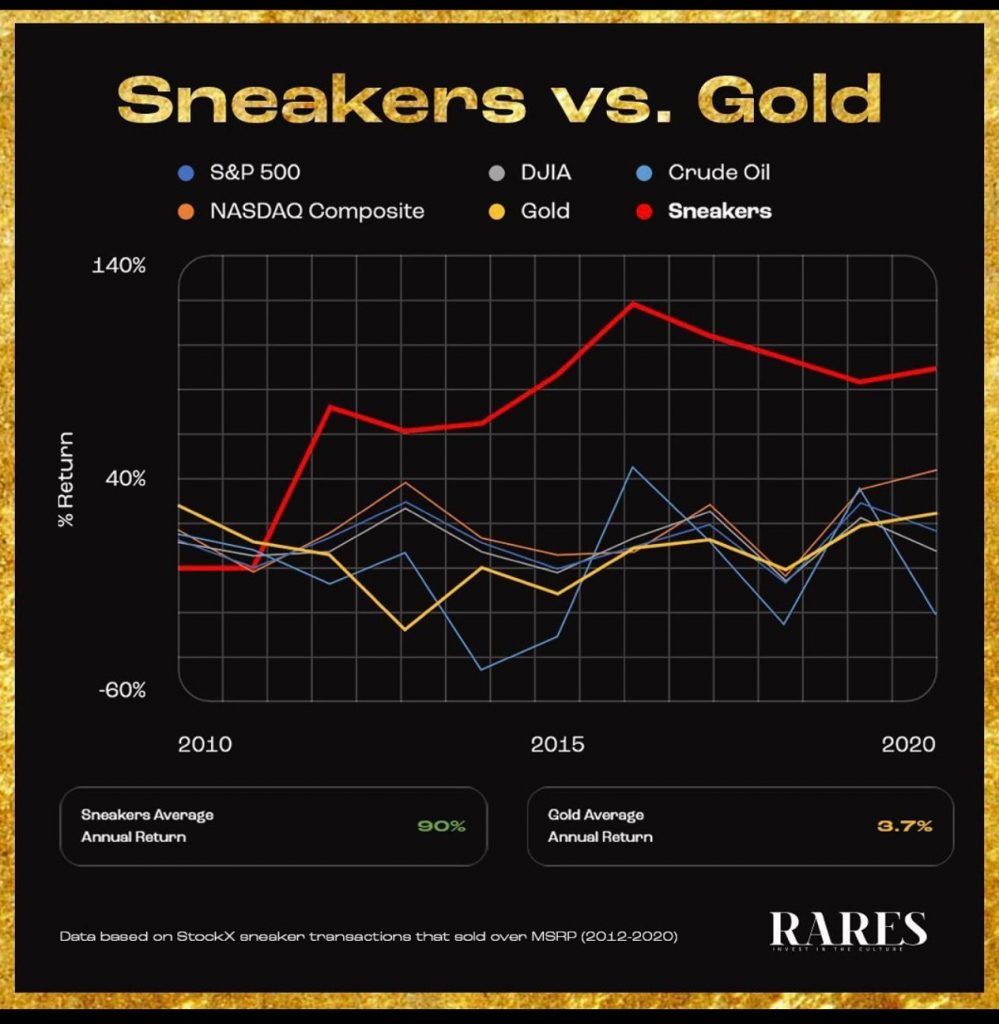 Gerome received his first pair of Jordan 4's on the day his father was sentenced to prison, which would cement Jerome's insatiable passion for sneakers.

As he grew into his adolescence and eventually adulthood, Gerome's love for shoes would only grow and he was one of those kids who would always keep up with the hottest and rarest shoes on the market.
College Years

Although he faced many hardships as a child, Gerome used his athletic ability and intellect to score a scholarship to the University of Notre Dame.

While in university, he played football and majored in Finance which landed him in an internship position at Meryl Lynch during his summer breaks.

He learned all about corporate finance during his internship, ultimately leading to him deciding corporate finance wasn't for him.. lol.
Playing In The NFL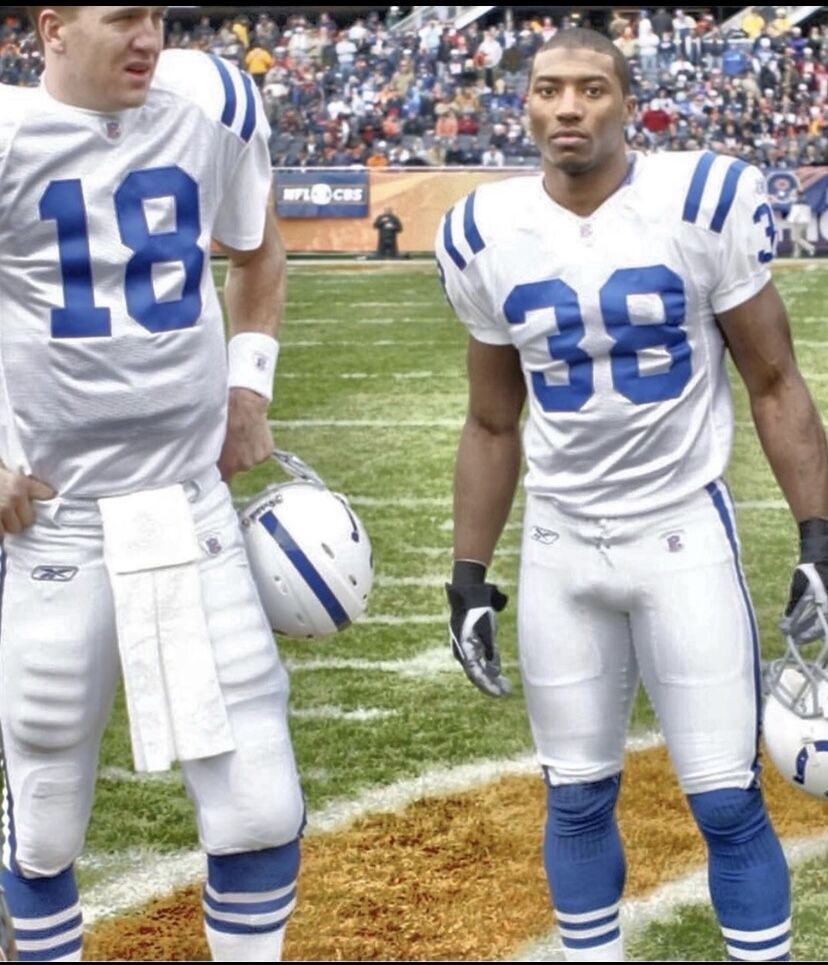 Fortunately, he continued to work relentlessly at football he was drafted to the NFL for 6 years after he graduated college.

Gerome played for the Baltimore Ravens and the Indianapolis Colts during this time and still had the ambition to study at HARVARD to get his MBA.

At Harvard, Gerome joined a program where he would learn entrepreneurial studies and finance.

These courses would teach him all about alternative assets, which as a sneakerhead, he always knew about.

Since he had such a love for sneakers, he always saw the value in sneakers as an alternative asset, and he knew people were largely ignoring that.

Gerome would compare the appreciation rate of sneakers and other securities, and he would find that sneakers always appreciated faster by miles.
Couple this observation with the publics' perception that sneakers are a liability and now Gerome had an idea of how he could teach others to invest in an alternative asset that people are neglecting.

Launching Rares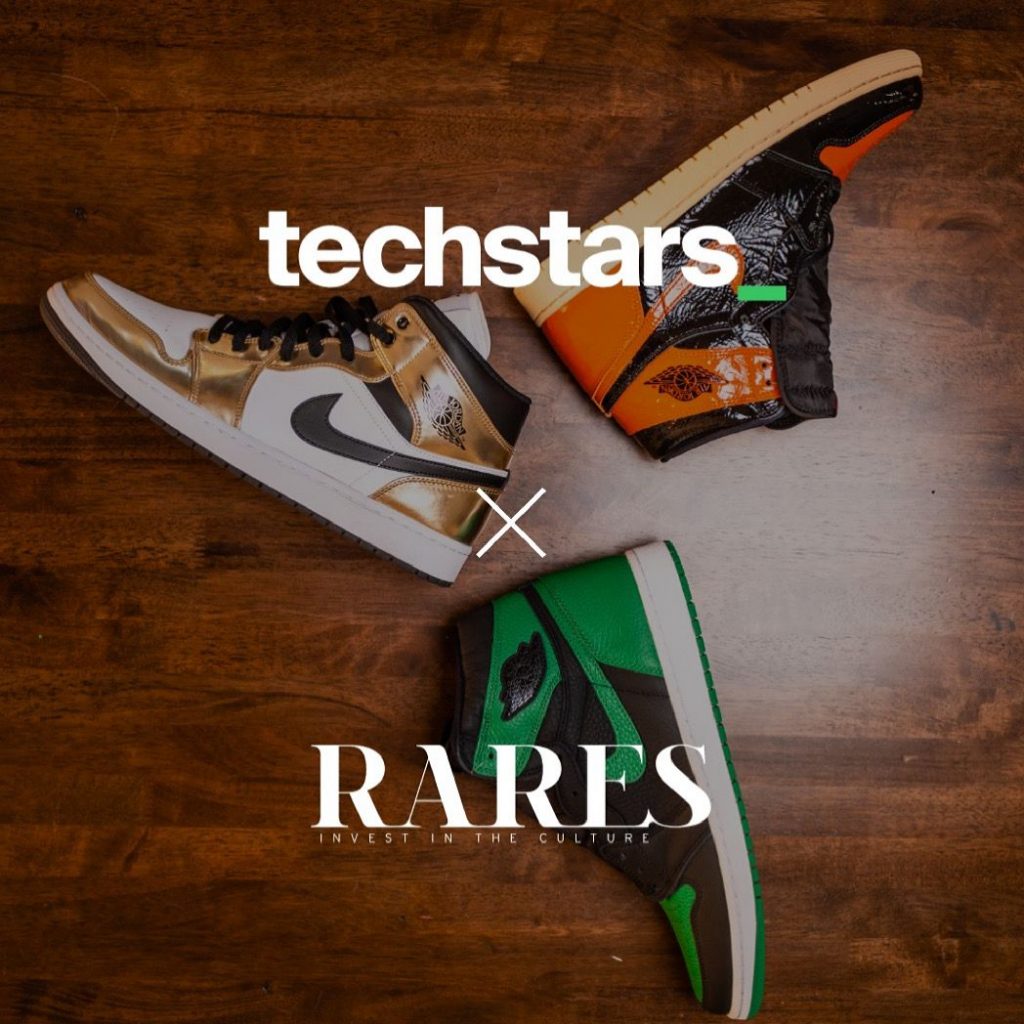 For the last few years. Gerome has tried his luck pitching to investors, only to receive looks of confusion every time.

Although most would find this to be discouraging, Gerome saw this as validation that he is ahead of the game on his idea, and he used the money that he saved for a few years to bootstrap RARES.

Gerome knew if he could build an MVP of the platform he wanted investors would come back around and that's exactly what happened.

And sure enough, he was right. Tech stars came around and invited Gerome and his team to join their program.

From there, they honed in on the product they were creating which would essentially become the world's first true stock market for sneakers.

Rares.IO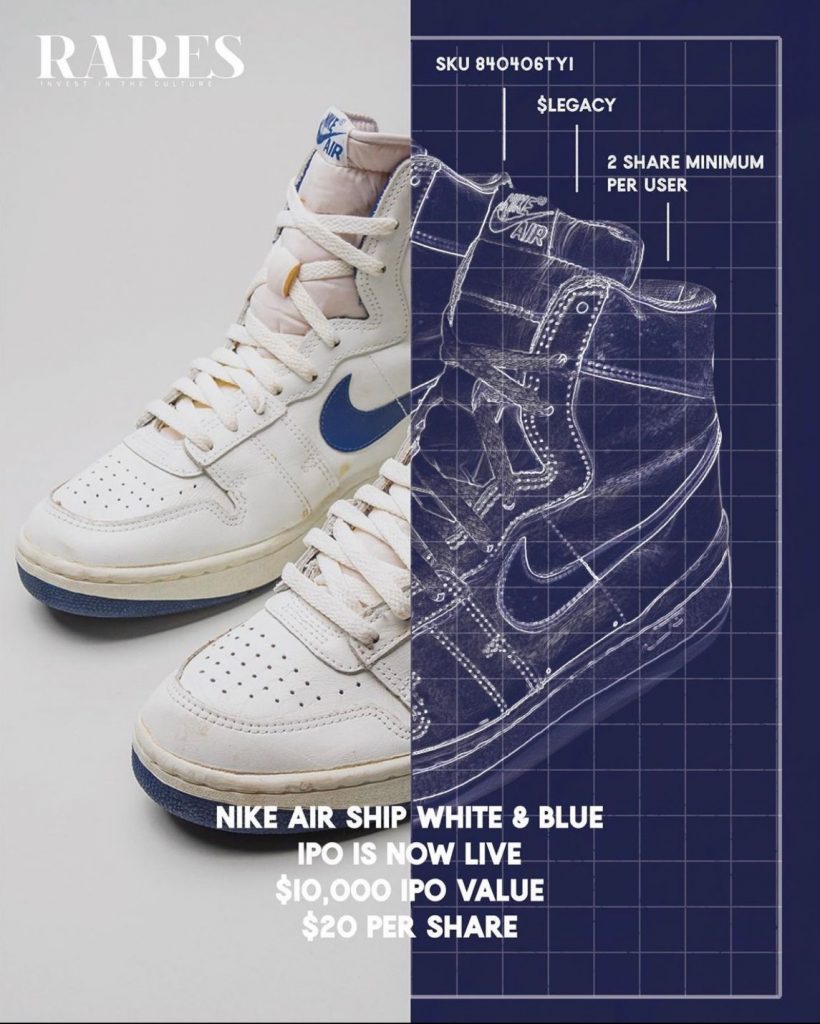 Rares allows people to invest in collectible sneakers for as little as $5 a share.
Users now have a chance to obtain fractional ownership of some of the hottest sneakers on the planet, just like investors can have fractional ownership of companies in the market.
The platform is the world's first SEC-qualified platform that focuses only on sneakers investment.

This means that every sneaker on the Rares platform has passed through the SEC to be qualified and split into shares.

Gerome's Thesis

Rares is giving access where there wasn't already access and giving opportunity where there wasn't opportunity before.

Now, people have access to sneakers that go beyond just cultural relics as they have a chance to participate and benefit from the rise in the value of some of the world's most beloved shoes.

Historically, we have seen that Jordans, just as one example, have appreciated by over 90% year over year.
That's right. 90%.

Kanye's Million Dollar Shoe
In April of last year, Kanye West's Iconic Nike Air Yeezys became the world's most expensive shoes after they were sold for a staggering 1.8 million dollars.

The shoes were never officially sold to the market during the time he wore them, but he did wear the pair in 2008 at the 50th Grammy Awards show.

Part of what makes them so special, besides being worn by Kanye, is that they were the first sneakers that were created in collaboration with Nike and a non-athlete

When the shoes were sold at a Sotheby's auction house, Gerome was able to work up a partnership with Sotheby's and acquired the iconic shoes with his team.

The Rares team officially owns the world's most valuable shoe and allows others to own it for as little as $15 per share.

Education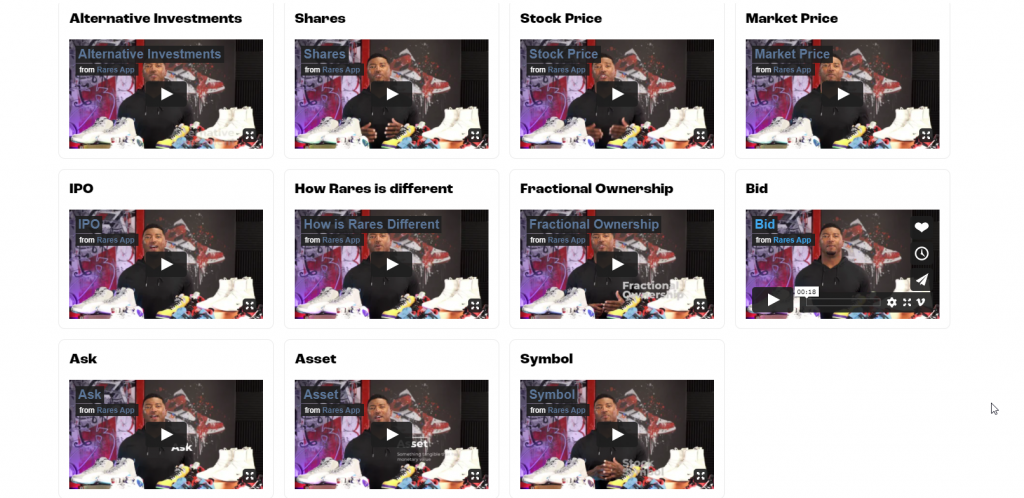 Because investing in sneakers is such a new concept, Gerome's main focus with his platform is to focus on educating early investors.

He's aware that people who like to follow shoes tend to be a younger crowd, a crowd who is more likely to be unfamiliar with the world of investing.

Engrained in the Rares platform is a large, ever-growing collection of videos for early investors to learn how to invest in alternative assets and use those skills to invest in other securities as well.

Conclusion

From the NFL, to studying at Harvard, to owning Kanye's shoes, Gerome Sapp has given himself the access and opportunities he needs to grow his love for sneakers.

Now that his platform is gaining traction, he is finally able to materialize his dream of giving access and opportunity to those around him by investing in a new asset class.

This is one startup you won't want to forget.
Want To Share Your Startup?
Contact us or leave a comment below to be featured in the next blog post.