Never go to the pharmacy again with this new prescription delivery service, Pills2Me.
Ever wished there was an easier way to pick up your prescription medication?
What happens if you are at work and can't get your pills until the pharmacy is closed?
The journey with Pills2Me started with wanting to solve a very similar problem.
Leslie Asanga was a pharmacist while studying at Yale when, during the pandemic, he and other pharmacists noticed an increase in prescription abandonment which disproportionately affected senior citizens and those who were immunocompromised.
When the pandemic first hit, every business was shutting down and chaos ensued throughout the general public. Many people were too afraid to go out for fear that they would catch COVID and die from it.
As Leslie continued to analyze this trend, he spoke with those who were now abandoning their prescription pickups to understand what was happening from their perspective.
In this article, we will explore more about his story of building Pills2Me and the successes he has seen with his startup thus far.
Problem
One conversation that Leslie had stuck out in particular.
As he mentioned the fear that many people were having to come and pick up their prescription, the person he was speaking to made Leslie aware that his monthly prescription medication was vital for him to continue living.
Leslie had struck a conversation with a senior citizen who had relied on prescription drugs for the past 25 years and was now faced with a dilemma – he either goes to the pharmacy to pick up his prescription and opens the opportunity to catch COVID and die, or he skips his monthly medication and dies from that.
This was the conversation that sparked the "lightbulb" moment in Leslie's head that this would be an area to innovate.
Many older people rely on caregivers to pick up and deliver their medication, but what happens when a patient doesn't have access to a caregiver and is not in the position to drive themself?
Origins Of The Solution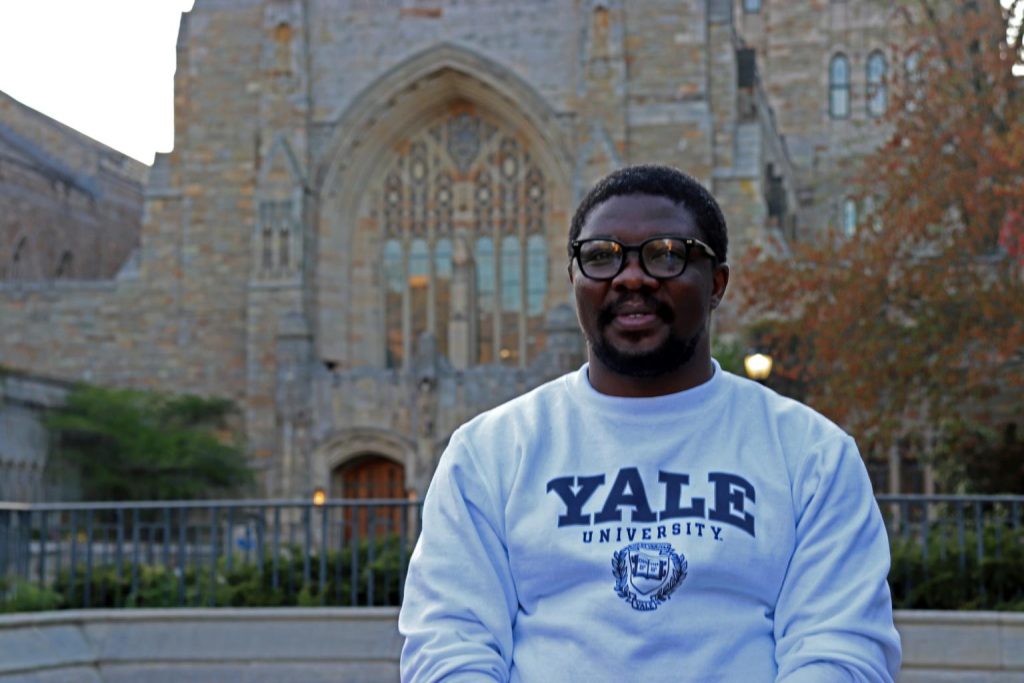 After Leslie's discussion with the senior citizen who was faced with a lose-lose dilemma, he started his journey with Pills2Me by creating a free platform for the elderly and immunocompromised.
It originally started as a way to help these groups of people receive their medications while social distancing, but as the platform developed, Leslie started to think of ways to expand his offering.
He had networked with other classmates and professors at Yale and in just 3 DAYS, Leslie had over 50 people sign up to help contribute to driving and delivering prescription medication.
In 3 days Leslie recruited 50 volunteers of Yale students and faculty.
Leslie's first days involved a simple fill-out form and a dream. He would have people write out a survey and then connect participants to available volunteers to help test the service.
As more volunteers signed up, the word began to spread like wildfire around the campus and this was quickly followed by calls from multiple news networks after an article was published about Pills2Me from YaleDailyNews.
Market Research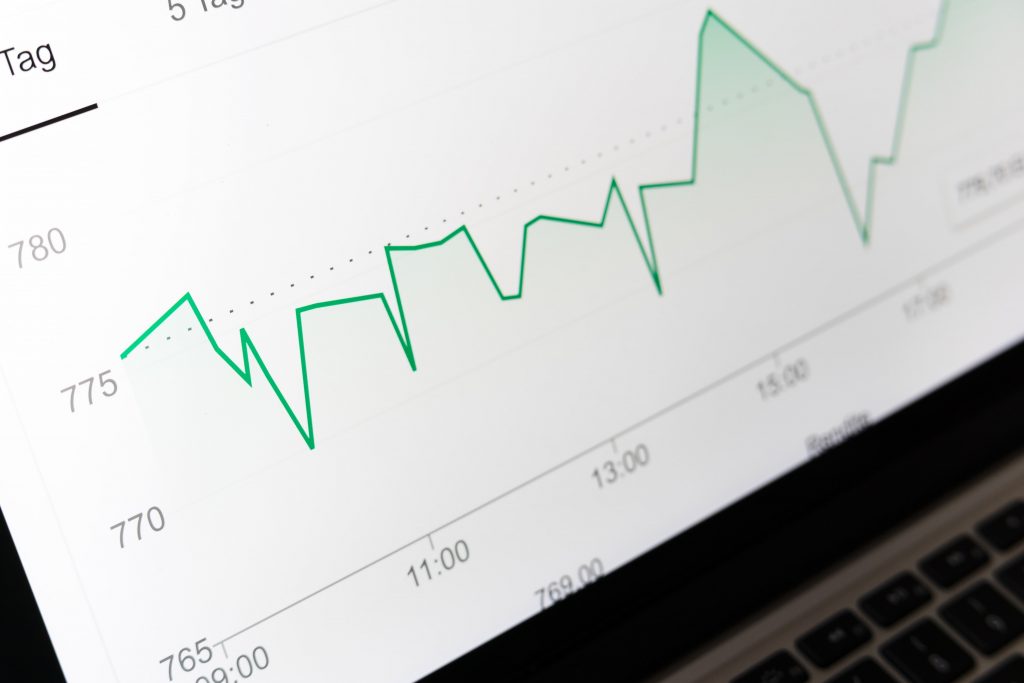 After the article from YaleDailyNews, people beyond Leslie's college home started reaching out and showing interest in the idea, but they didn't fit Leslie's intended target market – senior citizens and immunocompromised.
As more people from different demographics reached out, Leslie decided to do some further investigation.
He talked to roughly 200 potential users to gauge their interest in a prescription delivery service and discovered two valuable insights:
There was a much larger market out there than he originally anticipated. And, these people were willing to pay for a service like this.
The larger audience consisted of people who he didn't expect – younger people who are not in critical medical situations.
What Leslie found from most of the people he spoke to is that they lacked consistent caregivers.
In fact, 63% of the people surveyed missed one dose because caregivers couldn't get their prescription.
He found that the older patients needed a consistent caregiver because they had physical restrictions from traveling to the pharmacy, and the younger patients never had time to go to the pharmacy and pick up their prescriptions due to their working hours.
With this newfound knowledge, Leslie has been on a mission to make ordering prescription medication as easy as ordering pizza.
With something as essential as medication, there shouldn't be any reason why ordering prescriptions can't be simplified.
Current User Base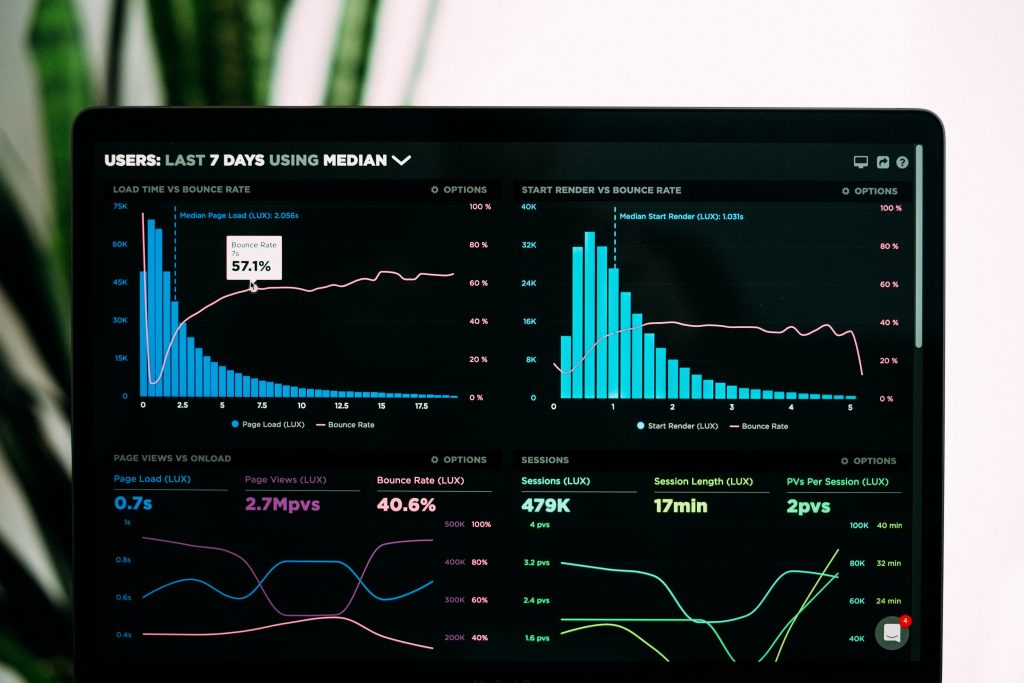 Because prescription medications are often picked up on a recurring basis, the majority of Pills2Me users are staying month over month.
Pills2Me has become a service that when a user tries it once, typically keep it around indefinitely.
To maintain their loyal customer base as well, Leslie stresses the idea of always communicating directly with customers.
Customer research should never be just one part of a singular process, but rather an ongoing occurrence to ask for feedback from your current user group.
Leslie makes a point to connect one-on-one with his loyal customers to figure out how he can enhance the solution further.
Business Model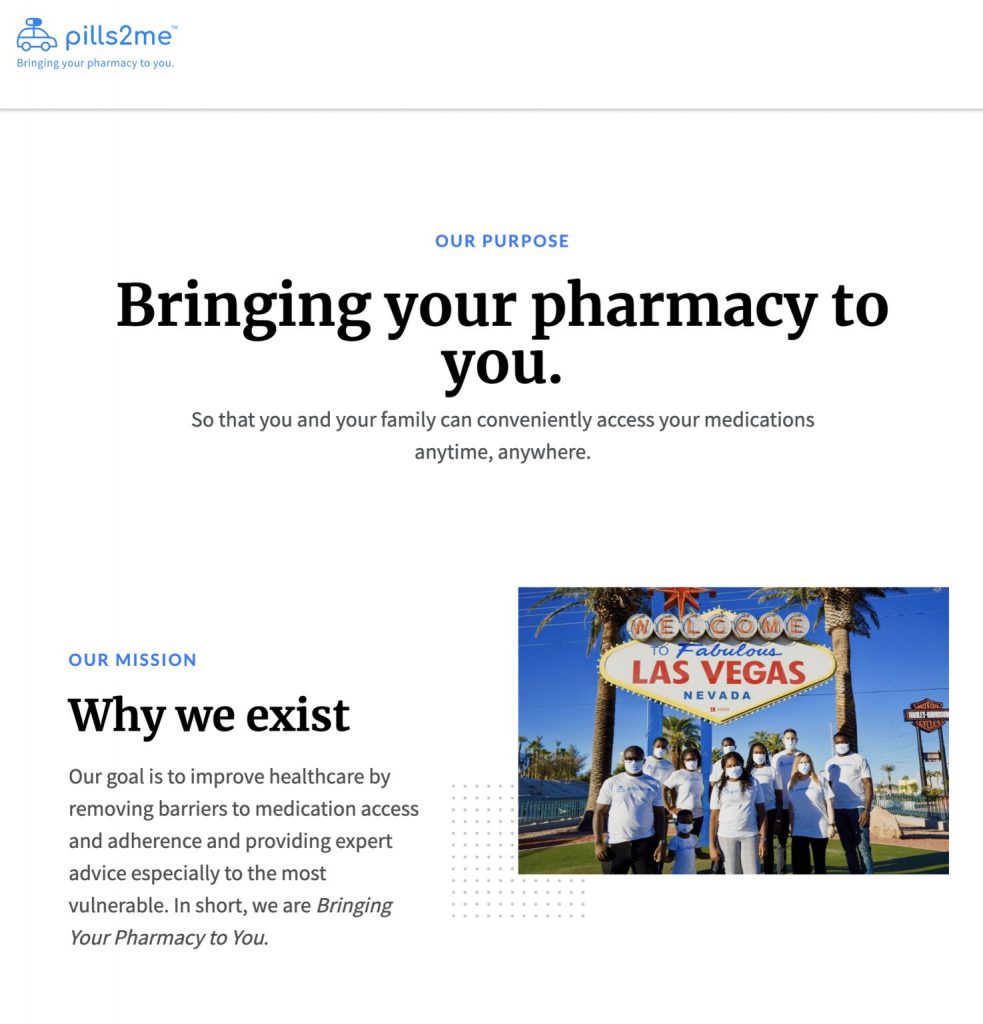 After speaking with so many prospects, Leslie and his team went back to the drawing board and started working on the first versions of the Pills2Me platform.
They realized they could generate revenue through the app by partnering with pharmacies and by following a model similar to Uber where users can pay for nearby drivers to pick up their medication and drivers can receive a portion of the fees charged.
However, medication requires much more authentication required to fulfill delivery.
It's not as simple as picking up a burger since pharmacies want to know about their patient's personal information.
Since the beginning, the Pills2Me team has known that verification would be a critical component of their business model and they have implemented a secret chain of custody procedure that gives them a huge competitive advantage in the marketplace.
Every procedure has been put in place in a way that maintains the integrity of the medication from the pharmacy to the patient.
Competition
There are many startups that are focusing on delivering prescription medication as well like Capsule and Outdoor Pharmacy.
The most valuable service these companies provide is the same-day delivery of your prescription medications.
Where Pills2Me thrives, though, is by offering a more flexible business model all around.
Customers of the other startups mentioned must have their prescriptions transferred from one pharmacy to another as these startups only work with certain health centers.
Traction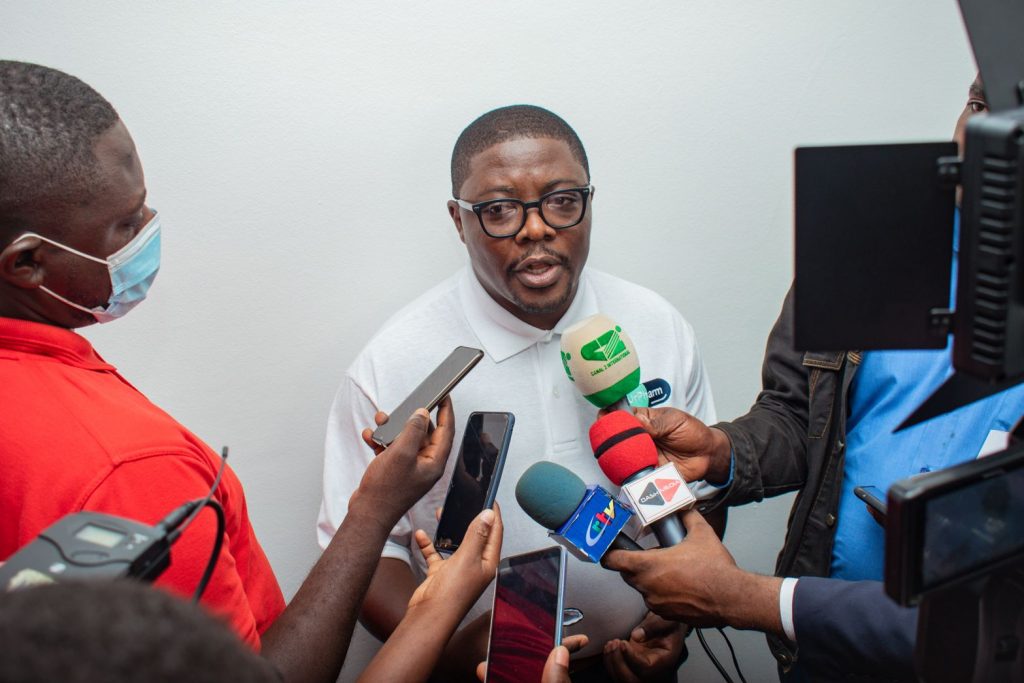 As Pills2Me continues to grow, Leslie and his team are focused on partnering with every pharmacy that they can get a hold of.
The team has seen tremendous growth in the past year thanks to media coverage, partnerships with major pharmacies, and with their recent acceptance into the Techstars community.
When Leslie first started, he would walk into his local pharmacies and tell them about the service he was proposing.
He figured strategic partnerships would be a staple to his growth, and as he predicted, the service added tremendous value as pharmacies were losing heaps of money due to prescription abandonment.
Pills2Me lived off of word-of-mouth marketing for the first part of its journey and has accumulated an impressive user base due to it.
Going forward, Pills2Me is now working to scale to multiple cities across the nation.
Conclusion
Overall, Leslie and his team strive to make prescription delivery as simple as ordering pizza.
With something as essential as prescription medication, there must be multiple ways for patients to receive their items each month instead of abiding by the rules of the pharmacy.
After being backed by Techstars, gaining multi-media coverage in other states and countries, and receiving over $100,000 from crowdfunding, it's clear to see the future is bright for Pills2Me.
Want To Share Your Startup?
Contact us or leave a comment below to be featured in the next blog post.