Kappa Toys, a popular toy business, takes a unique approach to its curation of toys.
In this article, we interviewed Lizzy Newsome, a passionate toy collector and founder of Kappa Toys.
If you aren't familiar, Kappa Toys is a beloved toy store with a wide selection of never before seen oddities combined with a carefully curated selection of nostalgic classics.
It's located in some of Las Vegas' most attractive areas and is growing in popularity each day among people of all ages.
In fact, Kappa Toys has largely been more of an attraction to adults than kids, I know, it seems totally backward.
They specialize in selling toys that kids AND adults love, including hard-to-find licenses from Japan and beyond.
Let's learn more about how Lizzy's story and how Kappa Toys came to be.
Lizzy's Early Life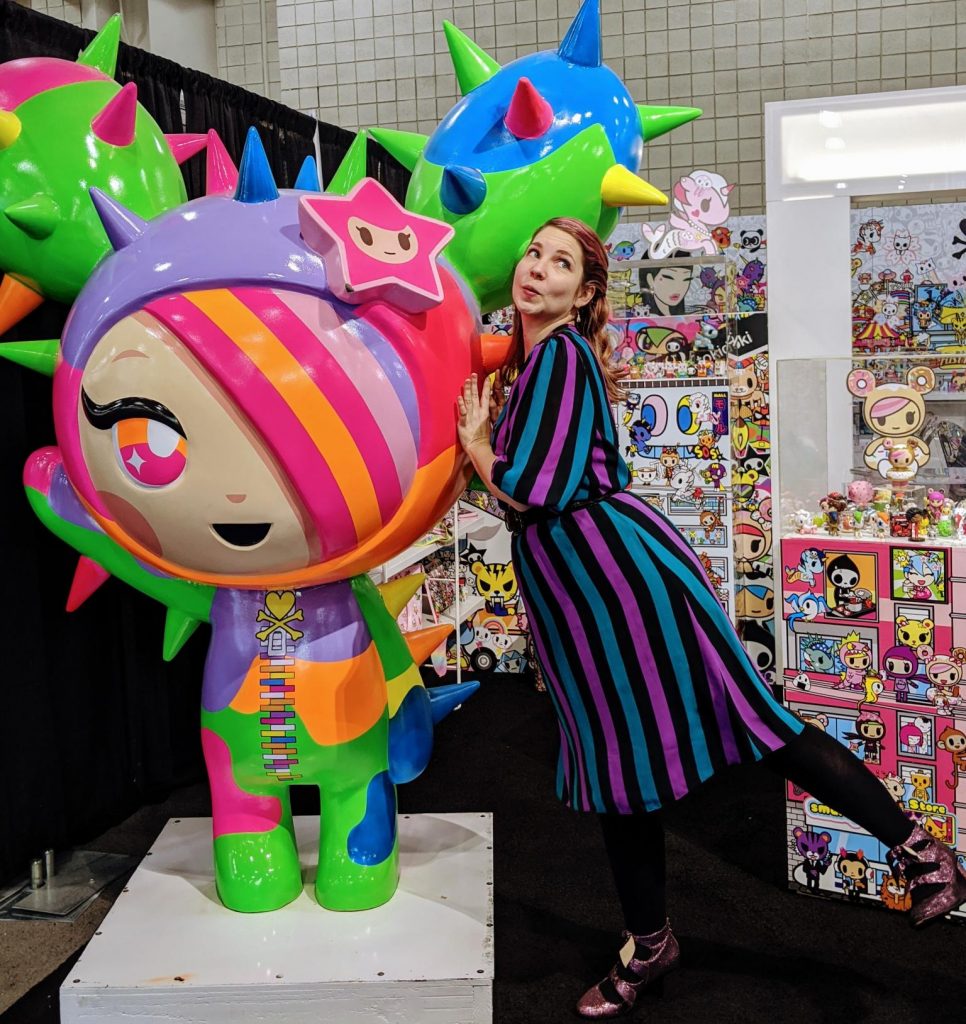 Lizzy comes from an antiquing family.
Growing up, her parents were huge antique collectors and they lived in Europe for much of her early life, so she was constantly playing with unique toys around the house.
They were very traditional, though, and would encourage her to grow away from toys as she got older.
But that never stopped her, in fact, she continued to collect toys as she got older, but became pickier over time as to what toys she should save.
At this point, Lizzy primarily collects older toys and games because she has noticed that older collectors have placed more value on nostalgic pieces from their early lives.
Take this and pair it with the basic principle of supply and demand, since older toys aren't being produced as much anymore, there is more demand for them since there are fewer of them in existence.
Lizzy's Love For Buying
Although she didn't realize it for a while, Lizzy has always wanted to be a buyer.
Lizzy began working at a toy store where she was first exposed to buying in a different light, one without restrictions or boundaries.
That has always been the basis of Lizzy's entrepreneurship, she has always been good at finding the best toys to buy and collect.
What's interesting is that the toy world is different from most industries we are familiar with.
Lizzy doesn't look to find the most popular toys or follow trends as buyers do with clothes and other items.
In fact, the popular toys are the toys Lizzy actively tries to avoid.
If you have the most popular stuff, you have the same items that any other retailers have, making you no different from them.
Lizzy tries to find the most popular items that nobody else carries and to do that she looks at particular niches and underexposed companies that no one is buying from yet.
She also looks at companies that are importing very small quantities as that is typically an indicator that they are emerging companies that don't have the capacity to sell to a mass market.
The Creation Of Kappa Toys
Kappa Toys was built on the collective toy knowledge that Lizzy and her husband had gained from another toy retailer they worked under.
The idea was to create an "all-ages" toy store that could expand across the U.S.
They want to carry toys that every generation is still interested in, while also being methodical about which toys they select.
For older generations, Kappa Toys wants to capitalize on the feeling of nostalgia so everyone of all ages can have some level of emotion when they walk in the door.
Kappa Toy's Growth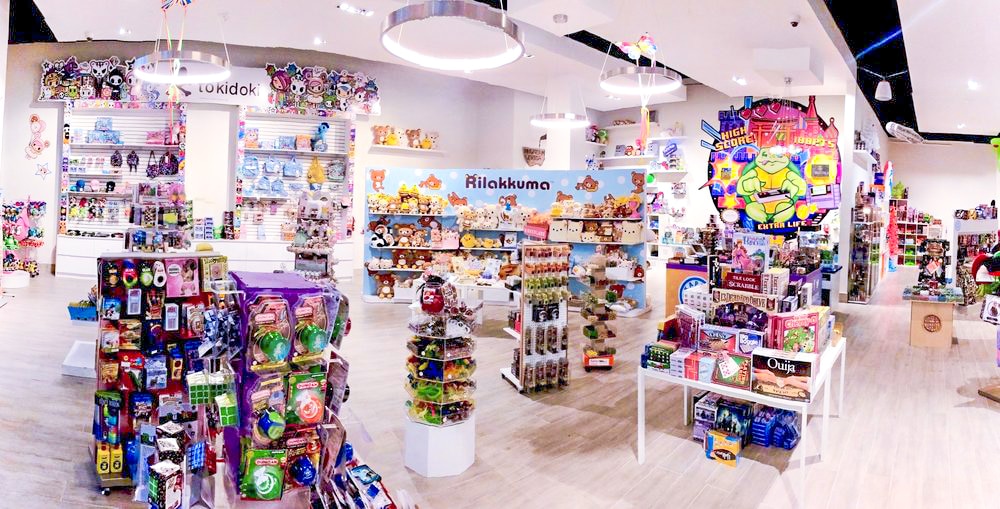 Lizzy started out with a 1,200-square-foot location down in the Container Park in Las Vegas.
Brick and Mortar was the goal from the very beginning because, as a buyer, the emotional connection is immediately made when customers can walk in and feel the items they are looking at.
During this time, Kappa Toys was the only toy store in town that had modern toys, bringing in more people than originally anticipated.
As the store continued to grow, Lizzy was invited to lease a pop-up shop at the Linq Promenade and once the shop opened, the store did even better than before.
The influx of new business allowed Lizzy and her team to save up enough money to open another location at an even better location – the Fashion Show Mall.
Since then, Kappa Toy has grown to two retail locations in two hotspots in the city: Area 15 and the Fashion Show Mall.
Their Area 15 location is a complete glow-in-the-dark toy store that attracts a boatload of new visitors to Area 15 each day, and their location at the Fashion Show Mall is in a perfect area to bring in the heavy traffic as well.
Now, Lizzy is focused on expanding Kappa Toy's digital presence based on its existing customer group by growing its online marketplace.
Along with this, the team's short-term goal is to open additional locations until they reach a volume where they can create their own toys and leave a deeper impact on the toy industry.
Her Approach To Collecting Cool Items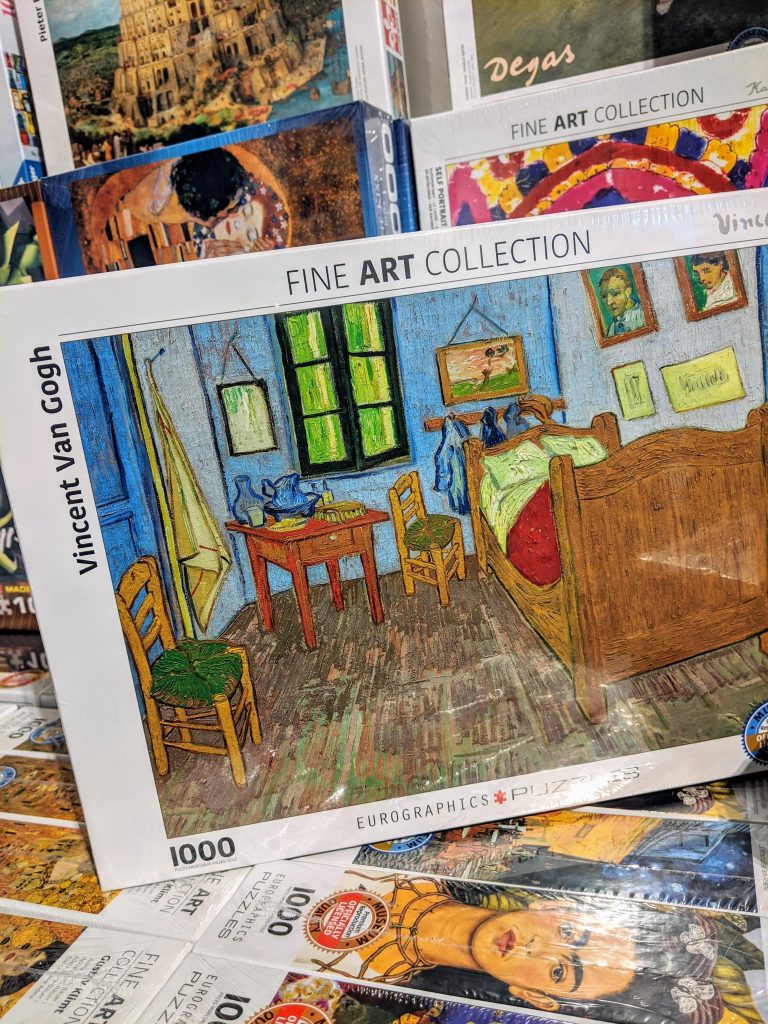 To all the collectors out there, Lizzy has a few words of advice for you.
"Don't go after the collection that everyone is going after. If people are collecting it, you are basically guaranteeing at some point the bubble is going to burst."
If everyone is collecting toys, keeping the tags, and saving them on a shelf, then at some point there will be too many toys on the market.
Instead, Lizzy goes after the toys that nobody thinks to collect.
Or as she describes, "the toys that become the most valuable are the ones that everyone took out of the box and lost the shoes, or the accessories to it. Those are the toys that you'll see sell for high amounts because nobody thought to hold on to them."
Conclusion
Overall, Lizzy has been able to live out the dreams she had when she was just a young girl.
By taking a unique approach to a market she is deeply obsessed with, Lizzy has been able to cultivate an audience of toy lovers to come to her stores and exponential growth is inevitable for her at this point.
As the business continues to scale, her team is searching for interested collaborators and industry experts to help them explore areas outside of just our city.
Interested in being a part of our team of turtles? Give them a shout, they are always listening!
Want To Share Your Startup?
Contact us or leave a comment to be featured in the next blog post.