In today's article, we learn how Debbie Roxarzade built Rachel's Kitchen, the best chain restaurant in Las Vegas.
And when we say "the best chain restaurant in Las Vegas", we aren't just saying that because we like Debbie.
No, no, no. We have the facts to back that claim up.
Rachel's Kitchen is a home full of locally-sourced fresh ingredients with a menu that is appealing as ever to healthy eaters.
With lettuce wraps, fruit salads, delicious gourmet sandwiches, and more tasty treats, the restaurant has expanded to 8 locations around the city and has won the Las Vegas Review Journal's "Best Of Las Vegas" award for nine consecutive years.
Here is Debbie's story on how she created such a beloved eatery.
Rachel's Kitchen Origin Story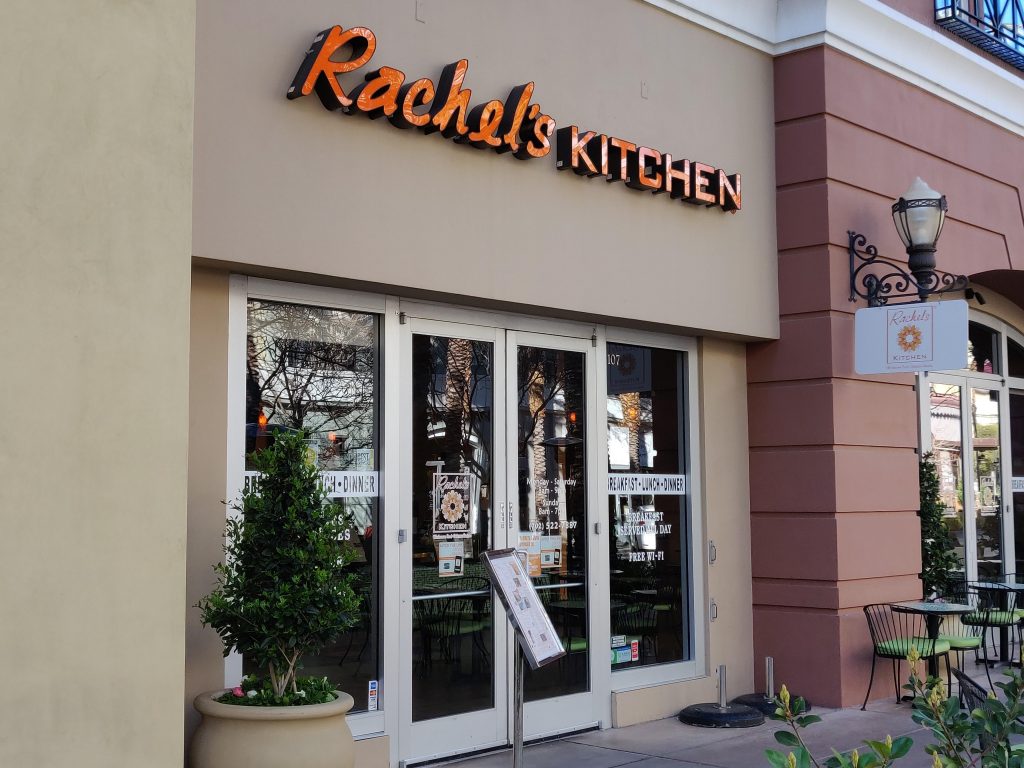 Debbie started Rachel's Kitchen 16 years ago at a small location in Las Vegas on 215 and Town Center in South Summerlin.
It was a 1,000 square foot location and Debbie wasn't sure how it was all going to play out.
She was new to Vegas and wasn't sure how the concept would do.
Originally, Debbie came from LA where she worked on multiple businesses until she and her husband decided to pack their bags and move to Vegas when their daughter, named Rachel, turned 2 years old.
They dreamed of starting a new life and raising their child in a new environment to get away from the chaos that they experienced in California.
When they were looking for places to move, Debbie fell in love with the Summerlin area of Las Vegas and when she made the move she was already equipped with tried and true recipes from her previous restaurant concepts.
Debbie hit the ground running and the 1,000 square foot facility that she opened was successful quite early in her business journey due to the very "California-like" food and experience that was offered.
People in the area were hooked by the idea of a place with fresh juices and ingredients to promote a healthier lifestyle.
Early Expansion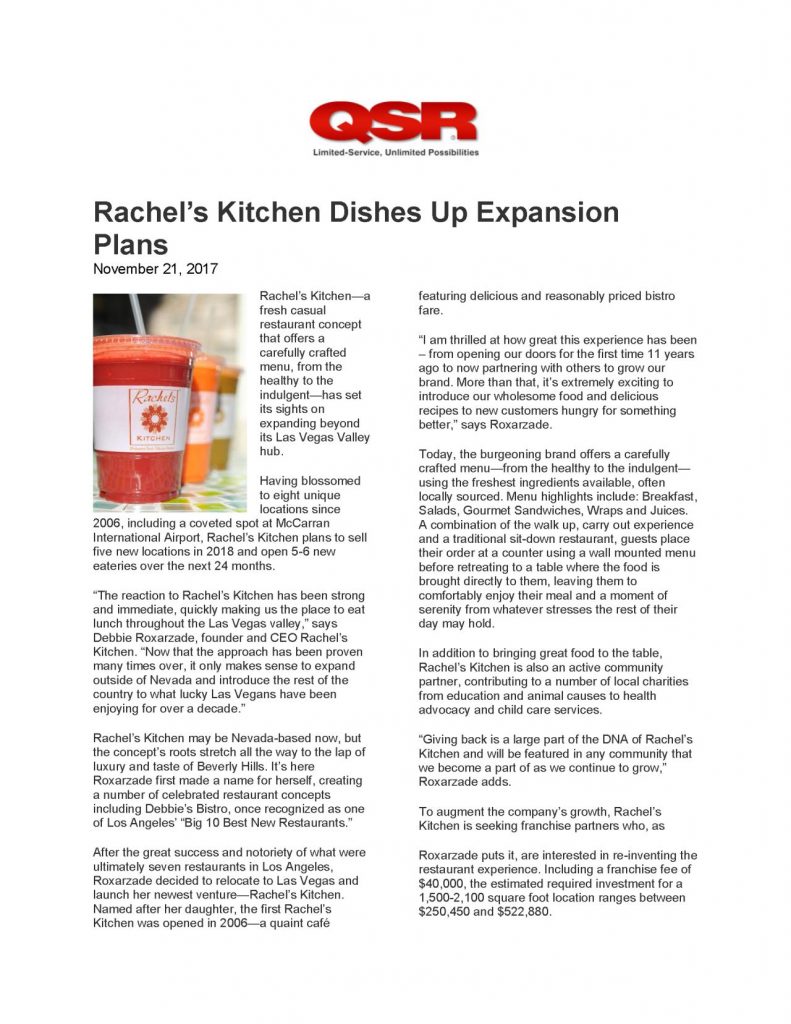 As the word started to spread around the city, multiple investors and real estate developers approached Debbie suggesting she expand to multiple parts of Vegas.
At the time, Debbie was pregnant with her son, so she wasn't in a position to open up multiple locations and add to her workload.
However, she did want to continue to work full-time on her concept, so she decided to try franchising the business.
Franchising Efforts
Debbie dove head-first and spent a year learning as much as she could learn about franchising, but her plans came to a sudden halt as this was right when the 2008 recession hit.
The investors that were originally interested in Debbie's idea were now nowhere to be seen, and it took a few years until she was finally ready to open a second location for her business.
Eventually, Debbie opened a second location out in Henderson at The District and after this point, Rachel's Kitchen expanded all the way to 8 different locations throughout the city.
Currently, Rachel's is still only in Vegas and Henderson and Debbie is looking for more operators to help expand her business into different states, but she is very particular with her selection process.
Before she opens new locations around the country, Debbie wants to find experienced operators that truly share the same vision as her with a strong focus on providing high-quality ingredients regardless of the expense.
Previous Business Challenges
A large part of Rachel's success story is due to the previous challenges that Debbie experienced with the restaurants that she managed in Los Angeles.
While in LA, Debbie worked with a restaurant broker to open up new restaurants, build them, and then eventually sell them, however, the people that they would sell the business to would change certain items on the menu which ultimately reduced the quality of the food.
For example, the recipients would change items like a turkey sandwich and switch the premium-grade turkey with a standard turkey to cut back on expenses.
Although this was seen as a smart move by them to cut costs, the customers noticed a night-and-day difference in the quality of food and stopped going to the restaurant as frequently, ultimately cutting their sales down significantly.
This was a tipping point in Debbie's business journey where she knew that going forward her future businesses would only sell with the highest quality ingredients available.
This also sparked the interest in Debbie's mind to think of franchising in the future so that she can still be involved in the day-to-day operations of the business instead of simply selling the business and losing control.
Rachel's Kitchen Success Factors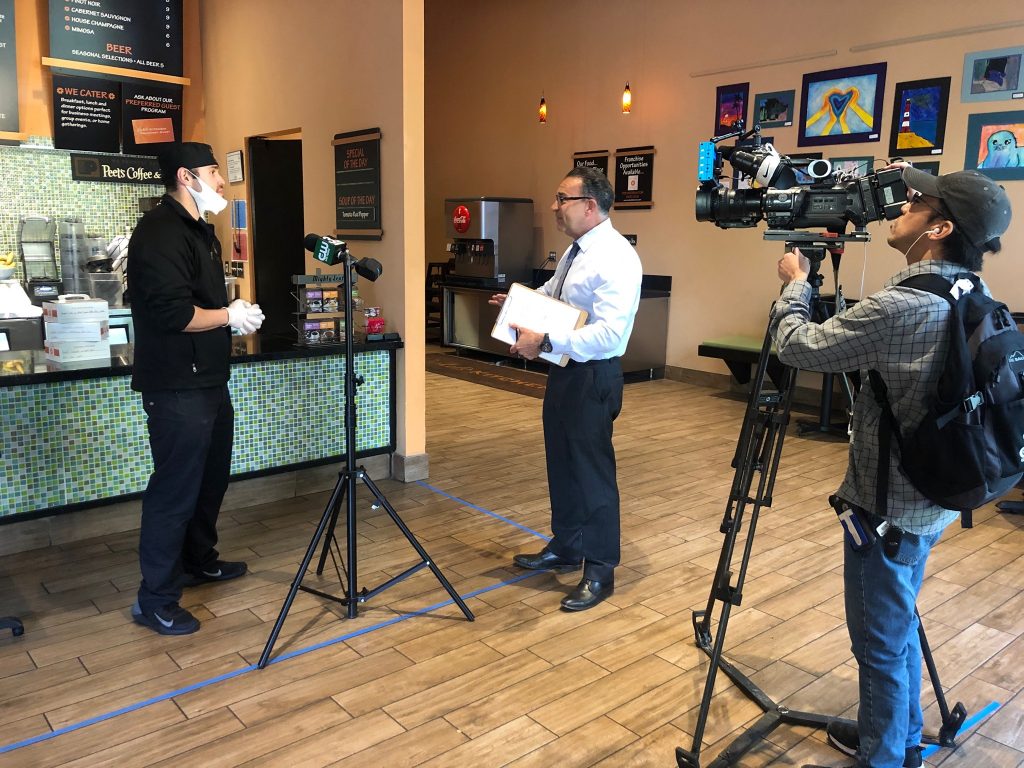 Debbie and her team have focused on consistency for over a decade.
They ensure that all locations have the same quality of fresh ingredients, all social media posts follow the company's vision, and interact with a community of over 70,000 people to discuss their experiences and feedback on Rachel's Kitchen.
Along with consistency in their execution, Debbie and her team have had a consistent strategy and vision since they first opened the business in 2006.
Debbie notes that with any business that you start out with, you have to know that in the first few years you may not be profitable and that you should have enough working capital built into your initial business plan to stay dedicated and not compromise your goal.
Conclusion
Overall, Debbie has found massive success by sticking to her core values and not compromising on her company mission.
To cut costs, she could reduce the quality of the ingredients of her food, but as she mentioned in our interview with her, fresh, locally-sourced ingredients are a staple to Rachel's Kitchen and they have played a massive role in the attraction of the brand.
As Rachel's continues to expand, the next objective is to open locations in other states, with the ultimate goal of dominating across the country.
Although the company's success is already evident, we have no doubt that this is only the beginning for Rachel's Kitchen.
Want To Share Your Startup?
Contact us or leave a comment below to be featured in the next blog post.