Where can entrepreneurs get startup funding for small businesses?
I was speaking with my friend Caleb Woods the other day about his new startup, Plore, when this question crossed my mind.
Caleb assembled a team of incredibly talented individuals to help create a platform that is designed to help connect small e-commerce businesses with their ideal customers.
Although he currently lives in Cedar Rapids, Iowa, his eye caught a glimpse of the opportunities for support with organizations like Startup Vegas.
In our last conversation, he had mentioned that he would consider relocating to Las Vegas if there was an opportunity for him to find the proper funding to help him launch his new venture.
Because of this conversation, I thought it would be valuable for others like Caleb who have assembled a team, done substantial market research, and are confident in the success of their venture if they receive a boost of financial aid.
To anyone looking for financial aid for their new startup, here is a quick list of five organizations to contact about startup funding for small businesses.
1. StartupNV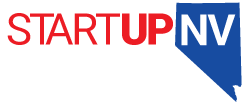 StartupNV is Nevada's state-wide startup accelerator and incubator.
This organization provides a wide array of education, training, and financial support to help small businesses thrive in Las Vegas.
These resources include scheduled pitch meetings, pitch deck overviews, action plans for entrepreneurs to follow as they progress from ideation to MVP and beyond, and much more.
In terms of startup funding for small businesses, StartupNV offers a 13-week program where founders will launch their MVP, validate the market, and develop customers to help generate revenue.
Companies that are accepted into this program, known as the StartupNV accelerator, are typically eligible for up to $50,000 in funding.
This program is offered to those who have either pitched their startup successfully to StartupNV or to those who have graduated from the GrowNV incubator.
GrowNV is the first phase of a linear action plan that entrepreneurs can follow if they are at the very beginning of their business development.
If you have yet to validate your idea or build an MVP, the GrowNV program is a perfect place to start.
Read more about it here.
If you already have a viable business model with a proven track record, you should definitely check out this opportunity to receive up to $200,000 in funding from the team at AngelNV (another sector of StartupNV).
2. Startup Vegas
Startup Vegas is a great resource to get in touch with potential investors in your startup.
With this organization, you can connect with investors at events like LevelUp, SyncUp, LinkUp, or by joining our community online.
Since this article is directly related to startup funding for small businesses, I would recommend that you join the monthly Startup Vegas LevelUp events where you will have the opportunity to pitch to investors like on Shark Tank.
Read this article to learn more about the resources that Startup Vegas provides.
3. Rebel Venture Fund
This is an awesome resource for UNLV students who wish to start their own companies and other Las Vegas entrepreneurs.
The Rebel Venture Fund is a student-run resource that helps raise capital for startups at every stage.
However, companies that more developed, meaning they have demonstrated a solid business plan, understanding of their target market, and have a functional MVP will be prioritized for funding.
Founders can expect to receive investments between $10,000 and $50,000 in exchange for equity positions.
The RVF also lists a set of criteria to take a look at before applying for funding, read this page to learn more.
Also check out this video that highlights the RVF VENTURE Friday event where members can connect with key leaders in the Vegas community.
4. Nevada SBDC
The Nevada SBDC, just like the other organizations listed in this article, offers a wide variety of services to help your grow your startup.
Similar to the Rebel Venture Fund, the SBDC helps startups of all sizes and provides video content, online courses, and live mentorship to help you if you plan to start a business, or if you have an existing business that you are struggling to scale.
The Nevada Small Business Development Center has grown to 14 unique locations and has become a go-to solution to learn about all things related to startup financing.
Not only will this center help point you in the right direction to eventually receive funding, but it also provides a "resource compass" on their website to help you find the exact help you are looking for.
The SBDC's "Resource Compass" is essentially a built-in search engine that allows you to filter by location, industry, target market, and the stage of your current business in order to match directly with an organization that assist your specific needs.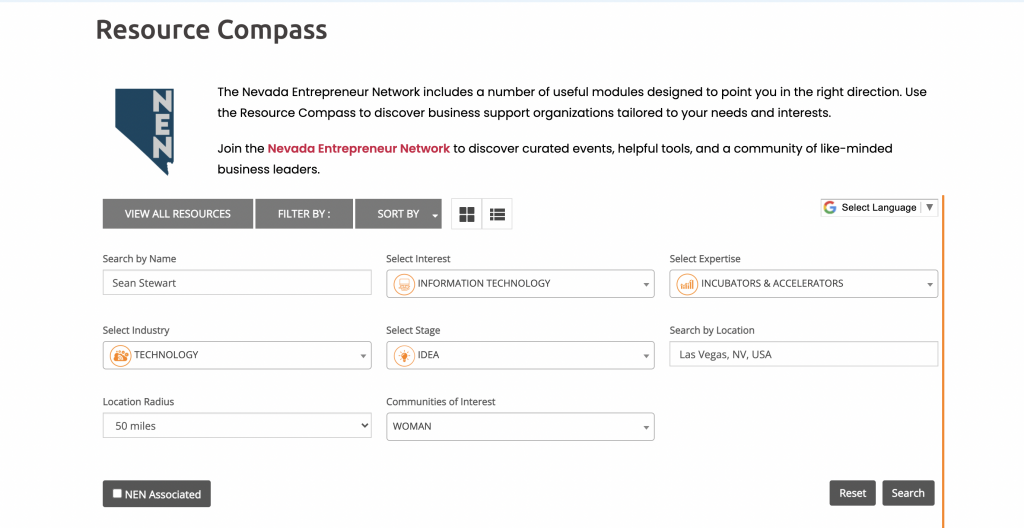 Check out the Nevada SBDC website down below to learn more.
5. RMR Capital
Last, but not least, RMR Capital is an organization that gathers investors from venture capital communities and presents them with startups like yours to help grow.
RMR Capital provides support throughout all stages of businesses and has in-depth experience building companies from the ground up.
RMR Capital boasts an incredible portfolio of companies and franchises like Five Guys that it has helped scale.
The organization has a wide range of investments it makes that typically hovers between $25,000 and $500,000.
Conclusion
Overall, there are numerous organizations avialable in Las Vegas for entrepreneurs concerned about startup funding for small businesses.
As I continue to learn more about the startup community, I will add more resources for you to visit if you are looking for additional support.
These organizations are not ranked in order of popularity or importance, so feel free to choose any organization from this list that you think fits best with your current situation.
With all of these resources available at your fingertips, you now have no excuse to go out there and turn your dreams into reality! Good luck!
Want To Share Your Startup?
Contact us or leave a comment below to be featured in the next blog post.