Ever thought about the best startup business credit cards to help finance your business journey?
While some people may resent the idea of using a credit card to fund a new business, there are several benefits that new entrepreneurs can get when using startup business credit cards that are worth considering.
In today's article, we will discuss 3 startup business credit cards with tremendous benefits that are worth considering as you start your new adventure.
1. American Express Blue Business Cash Card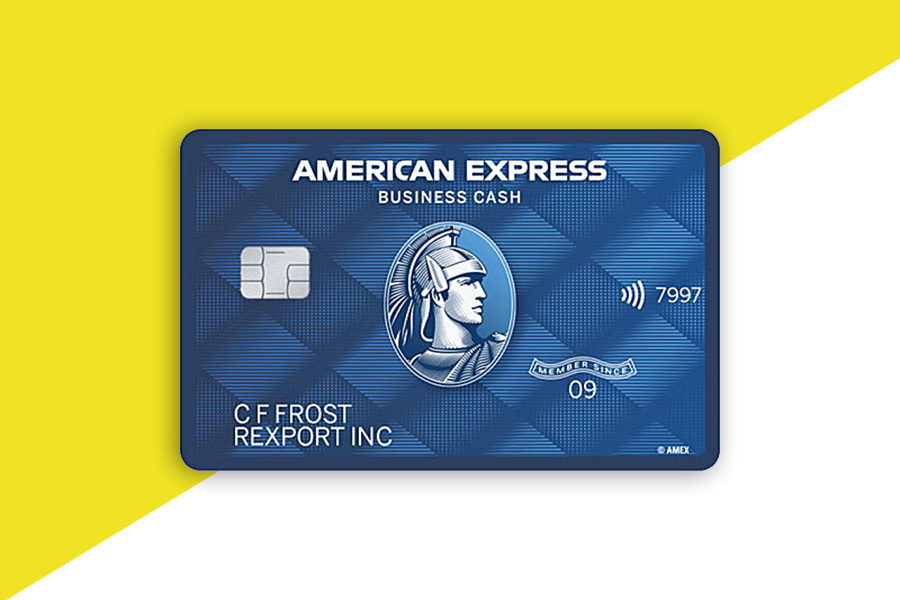 The AMEX Blue Business Cash Card has gotten a lot of love from entrepreneurs lately and rightfully so.
This card has been referred to by many entrepreneurs online as the best credit card for people wanting to start their own business.
Now while opinions on the best credit card obviously vary, this card has some pretty remarkable benefits.
2% Cashback
To begin, with this card you are eligible to receive 2% cashback on all business purchases up to $50,000 and 1% cash back after you have spent your first $50,000.
0% APR In Year 1
Next, with this card, you will get 0% interest within the first 12 months of opening your card.
While this may not appeal to many, some founders may want to increase their capital without worrying about interest rates on top of the debt they carry, however, they must be careful not to use this card too freely as this 0% interest only lasts for the first year.
Purchase Protection
What if you make a large purchase for your business and don't receive the quality of goods you were promised?
This is a great way to protect you in case you are unsatisfied with a business transaction and the other party refuses to refund your money.
However, American Express places strict guidelines that detail what events are covered and not covered, so it is important that you read page 4 of their report here.
Customer Service
While not everyone will agree, many American Express cardholders state that AMEX has great customer service.
Many business owners were able to apply and get approved for a card in the same day, and others have publicly stated how quick and friendly the operators are when responding to issues with their cards.
Read more reviews online here to read what others have to say.
2. Chase Ink Business Cash Card
Regarded by many entrepreneurs as the best Chase business card, the Ink Business Cash Card comes with a wide array of benefits that new startup founders can explore.
Let's take a look at what some of these rewards include:
5% Cashback on Office Supply Stores
Although many entrepreneurs may not visit office supply stores often for their business, some people are able to finesse this reward by purchasing gift cards elsewhere while using their Chase Ink Business Cash Card to get that 5% Cashback.
However, do so with caution as this activity could get your account with Chase flagged.
5% Cashback on Internet, Phone, and Cable
This can be an awesome way to earn money back from monthly bills, but it may require a few extra steps to change payment methods over to your new credit card.
2% Back On Restaurants & Gas Stations
1% Back On All Other Purchases
Employee Spending
One of the awesome features that this card provides is that it allows additional employee cards to be issued without any additional costs.
Along with this, you are eligible to receive the rewards from any spending that your employees make with the Ink Business Card.
0% APR For The First 12 Months
Credit Card Point Flexibility
What's nice about Chase Credit Cards is that you have the option to transfer over some of your existing credit limits on other chase cards directly to your Chase Ink Business Cash Card.
This means, for example, that if you have a credit card with a $25,000 credit limit and want to add $20,000 to your credit limit with your new Chase card, you can add transfer that limits over and add it to your existing credit limit with the Chase Ink Business Cash Card.
3. Brex Card
Last, but certainly not least, is the Brex Card for startups.
This card is advantageous for new entrepreneurs for the following reasons:
No Personal Guarantee
If you can't pay your bills after your company goes bankrupt, credit card companies typically will come after your personal assets because you guarantee that you personally will pay the money back.
However, with Brex, there is no personal guarantee and they use alternative measures such as looking at your business's financial data instead of your personal credit history to determine if you are worthy to lend money to.
Offers 10-20x Higher Credit Limits
Rewards Points System
Open Account In Minutes
Brex expedites the process of setting up a business credit card for your team members instead of waiting weeks to receive a new card in the mail to issue to an employee.
Brex also allows you to adjust spending limits for employees and provides easy access with just a click of a button to sign up for a new credit card in the event that something happens with an existing one.
Integration Capabilities
The Brex Credit Card allows users the ability to integrate with programs such as Quickbooks, Oracle Netsuite, Expensify, Xero, and other accounting software to make financial tracking much simpler.
The features listed above are just SOME of the many awesome benefits this card provides.
Read more about Brex here for more info.
Conclusion
I hope this article provides a few avenues to travel down when financing your startup.
Again, while many may have other ways to achieve their financial goals, the three startup business credit cards listed above provide awesome benefits and can help you increase your capital quicker without interest, earn points to be redeemed for travel or other luxuries, and ultimately build your credit.
If you want to learn about other ways to grow your startup, check out our article from last week here.
Want To Share Your Startup?
Contact us or leave a comment below to be featured in the next blog post.