What's the best strategy to sell free stuff on Craigslist in Las Vegas?
In order for you to find the most success flipping free stuff on Craigslist or any exchange app for that matter, it's essential that you follow a repeatable system.
I want to make this system as easy as possible to follow, so I have decided to present this strategy to you in just ten simple steps.
In this article, I want to share with you the best to start profiting off the craigslist free section, even if you're not in Las Vegas.
Step 1: Download These Apps Before Going To Craigslist.
I know what you are thinking. "I thought this was about Craigslist?"
Yes, this article is about Craiglist, but we want to first see what people are searching for nearby before we go and pick up any free item on Craigslist.
We also want to use different platforms to present items to different audiences.
The bike community of Craiglist is not the same bike community as your Nextdoor community, since this group, again, is tailored specifically to your location.
Not only will this allow you to present a fresh item to a new group, but by using multiple platforms we can market to more than one group of people, and thus make a sale quicker than we would by just using Craigslist.
Step 2: Look At The Latest Listings.
Once you are on Nextdoor, choose the "popular categories" and look at the latest listings.
This is how we will see what items people are searching for and what price they are being sold at.
In the example above, we can see bike prices ranging from $25 all the way to $1800, with most bikes selling for around $100.
Because we have such a large range here, we can play around with our price however we see fit. We aren't confined to undercut one specific price.
Since the average bike on this page sells for around $100, we can sell our bike for a few dollars less and expect to attract a few buyers.
Well, that is if we have a nice bike to sell…
Now it's time to go to Craigslist and find one.
Step 3: Go To The Craigslist Free Section.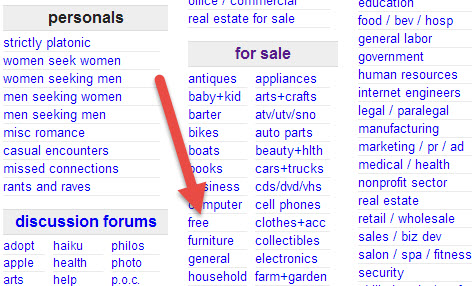 This step doesn't need too much explanation.
Go to Craigslist. Click the free section.
This is where you find free stuff.
Step 4: Search For "Curb" And Filter Results By Proximity.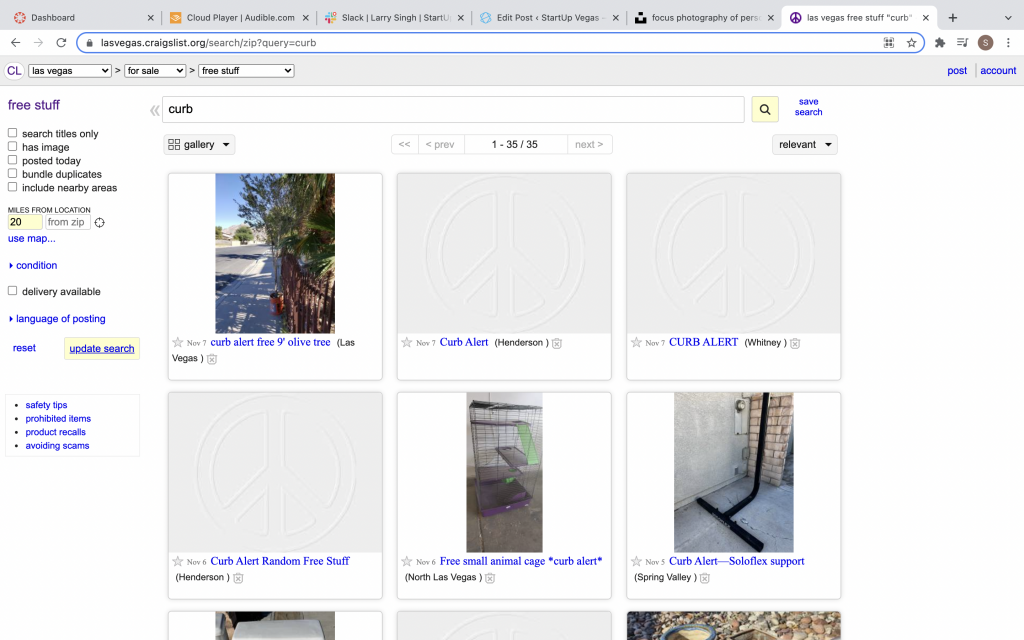 The goal here is to create a repeatable strategy that is hassle-free for you and your buyers.
We want to enter "curb" in the search bar in the free section as this will show all the "curb alert" posts.
As the name implies, these are items that are left on the curb for you to pick up without having to interact with the seller at all.
Simply drive to the spot, pick up the items, and they are yours.
We also want to filter results by their proximity since we don't want to spend too much time traveling there.
Try to find posts, like the one shown in the next step, that are offering multiple items to be taken.
As you may have guessed, this means you can sell more items!
Now let's move on to step 5.
Step 5: Pick Up The Items.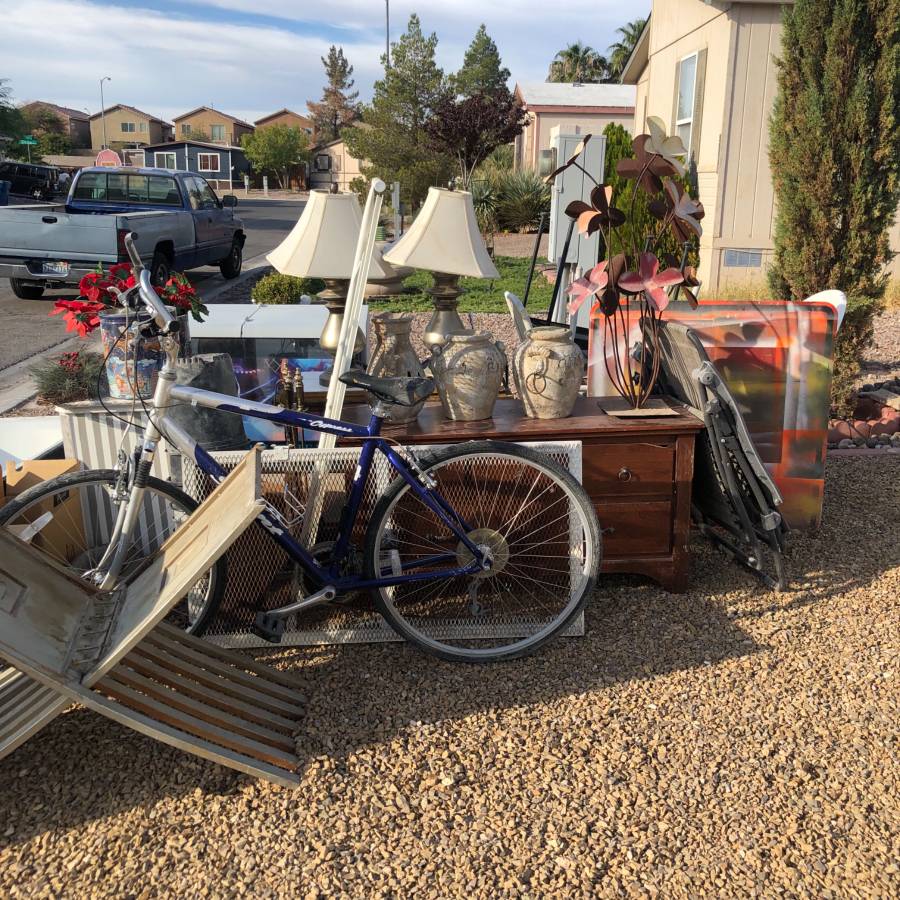 If you have a truck, perfect. If not, you should definitely see pictures of the items you are planning to take before arriving.
This should go without saying hopefully.
Also, don't forget to bring a blanket, ratchet straps, tape, bubble wrap, or anything else you think you may need to safely transport the items home.
Make sure to thank the seller when you leave!
Step 6: Prep Items For Photos And Inspection.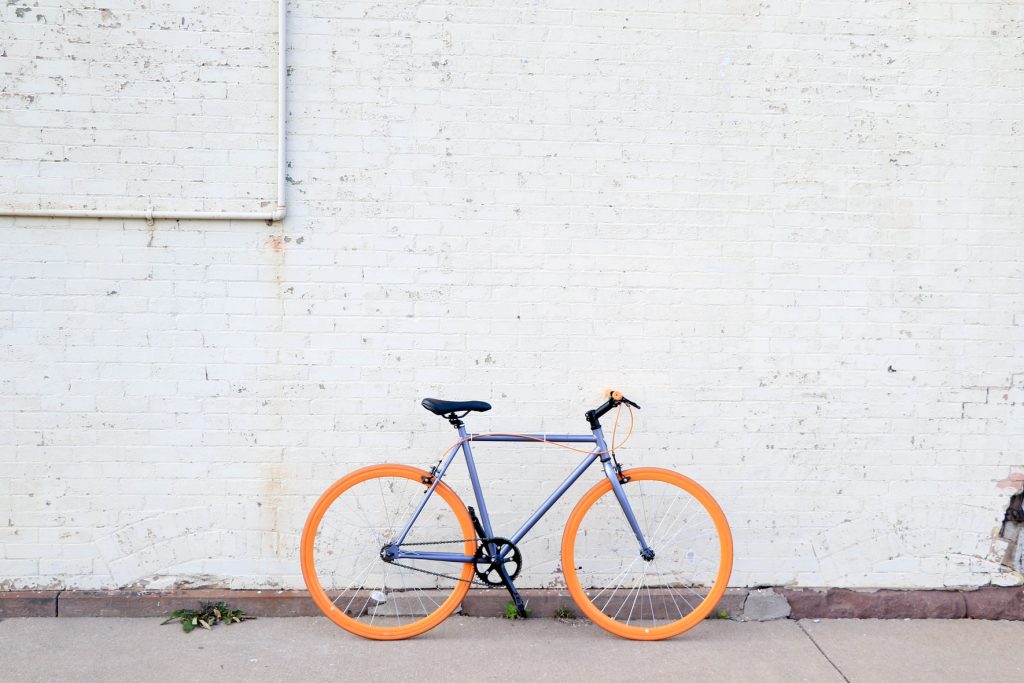 OK. If you have been following these steps, then you should have the item (or items) with you now.
If the item is not furniture and can handle a wash, make sure to wash it and freshen it up before selling.
You may need to make some tweaks and repairs, but this is essential before selling.
When you go to take a photo, make sure that you take into account the background, lighting, angle, and scenery involved in the photo.
You may need to get fancy with extra lighting to make the item truly stand out.
Make sure that the background is simple, has a consistent pattern, or is overall pleasing to the eyes.
The quality of the photo will really determine our success with this sale.
Step 7: Post On NextDoor FIRST.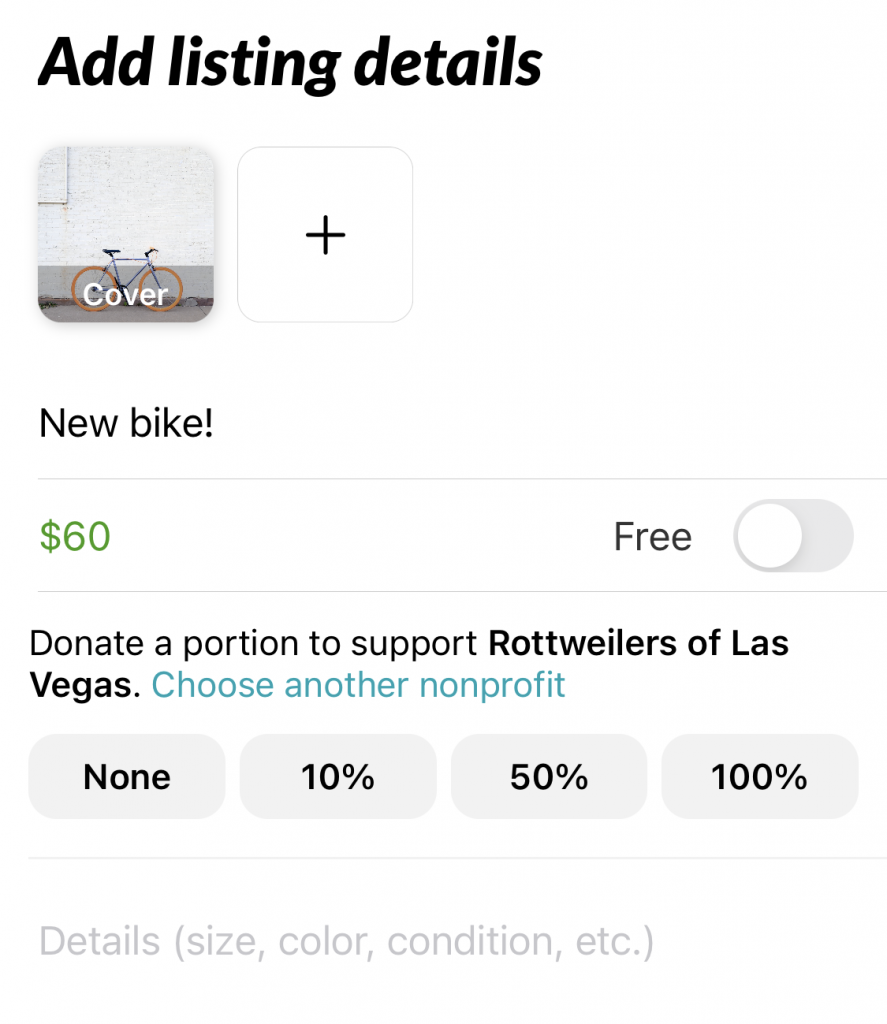 A buyer may be more inclined to buy a good deal nearby than a great deal across town.
If you can find someone who is interested that is near you, the transaction will be much easier to navigate as well.
You won't have to arrange schedules or plan a time to meet since it will be easier for the buyer to pick up the item.
To make your listing even more attractive, we want to copy the exact method by which we first got the item.
Let me explain in the next step.
Step 8: Copy This Template When Posting.
To create a post that stands out, we want to mimic the techniques we saw used on Craigslist.
A nearby buyer that sees a good deal may be attracted to your post, but if you form your listing as a "curb alert" where they can pick up the item without interacting with you, they will REALLY be interested.
Now I know you are probably thinking, "how do I receive my payment then?"
To eliminate the risk of someone taking the item and not paying, use this template here for your post:
"CURB ALERT! Feel free to pick up this new [item name] after you Venmo me at (enter Venmo name here). No need to schedule our transaction! I will leave the item out for you to pick up at your convenience."
After the buyer sends you a payment, you can leave your item on the curb just like on Craigslist.
Step 9: After 24 hours, Post On Other Apps.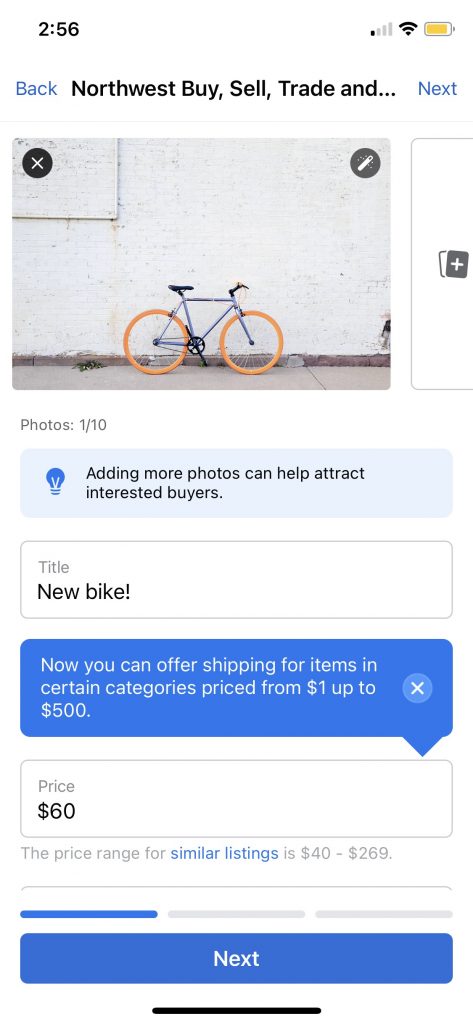 You posted, but aren't getting any clicks?
Post the item on multiple apps like Facebook Marketplace, Craigslist, OfferUp, LetGo, Mercari, eBay, etc.
There will eventually be someone on one of these platforms that will be interested. Trust me.
Step 10: Sell And Repeat!
Congrats! If you made it this far, you have made your first sale!
Repeat these steps and do it again!
Conclusion
This article serves as a quick step-by-step guide to start making money by selling free stuff on Craigslist in Las Vegas.
By following a strategy like this you will be able to sell more items at a faster pace than others who may have a similar idea as you.
Have fun!
If you want to read more interesting articles, check out our page here.
Want To Share Your Startup?
Fill out the form listed below to be featured in our next blog post.