Want to find the best tools for prospecting new customers that don't cost a fortune?
The purpose of this article is to help new startup founders equip themselves with the right tools to find the customers they need without spending tens of thousands of dollars out of their pockets.
The four tools listed below are a few of my favorite tools that I have used at the startup I work with currently.
Obviously, there are hundreds of tools out there to choose from, but these are a few of the most popular, useful, and cost-effective.
Without further a do, let's take a look at the list!
As mentioned in one of our previous articles, LinkedIn Sales Navigator takes the power of the LinkedIn platform to a whole other level.
With Sales Nav, you can create targeted lead lists that will only display the profiles that match your specific criteria.
This criteria can get as granular as you need it to be as you have the ability to filter your audience by industry, role, company size, activity on LinkedIn, keywords that they post, articles or new segments they may be featured in, and more.
In addition to your ability to find a highly-targeted list of people to reach, Sales Navigator also gives you essential insights and alerts whenever a compelling event occurs with one of your selected accounts.
For example, this tool will alert you if your targeted companies have experienced significant growth over the past few months, if they have had to downsize recently, if new employees have recently joined the team, and you will receive alerts when the company posts content that is of importance for you.
Because of Sales Navigator, I recently added an account to my team's pipeline after being notified that the company was currently looking for people who fit a particular role that fits my company's buyer persona, which gave me a hint that the company I was looking at was in need of our service.
LinkedIn Sales Navigator is a staple amongst most organizations in today's world and it runs at a subscription price of $80 a month for their standard package.
Now, I know, $80 a month doesn't sound like a low-cost tool, but compared to other sales enablement tools out on the market today, this is truly one hell of a bargain.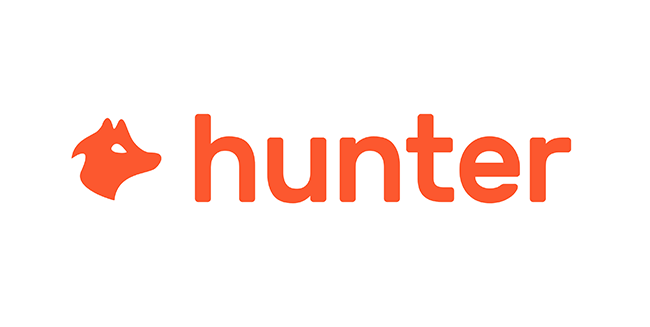 If your startup is in the B2B world, this is an awesome tool to find emails of prospects you might not be too familiar with.
How hunter works is very simple, simply type in the domain of your company's website, and the tool will spit out a list of associated email addresses that fall under it.
What's awesome about this tool is that you don't necessarily need to find the exact email address of the person you are looking for.
As hunter provides you a list of emails to look at, you will almost always notice a pattern of how the addresses are structured.
Let's say you are searching for a lead that works at CompanyExample.
You then type in www.companyexample.com into the search bar, and you receive a list of email addresses that follow a pattern of firstnameinitial. [email protected].
If I wanted to find Joe Shemo at Company Example, but I didn't have his email address, I can deduce that his email is likely [email protected] based on the pattern I saw from the list of emails provided.
With hunter, you are allowed up to 25 searches per month for free, but if you would like up to 500 searches or more per month, your subscription price will start at $50 a month and up.
If you haven't guessed from our last article on this new startup, we love Tribefy.
Tribefy is a free location-based social networking app that encourages its users to connect online and deepen their relationships in person.
This app is essentially a mixture of Tinder, Instagram, and Meetup all inside in one platform.
Users see a personalized feed of content after they select topics that they are interested in, and receive notifications when users post content that matches their topic of interest.
This platform is an amazing way to find customers, friends, partners, and more who share similar values as you and live in your local community.
Not a big LinkedIn user? No worries at all.
FollowerWonk is an amazing social media management tool to be used on Twitter.
Aside from LinkedIn, Twitter is another hotspot for new startups, especially in tech, to hang out and connect with each other and FollowerWonk helps you analyze your network and presents data for competitive research.
This tool has shown to be extremely useful to collect information on your ideal buyers and the standard package can be yours for just $29 a month.
Conclusion
I hope you find these tools useful as you continue to grow your new business.
Although these tools have paid options, the free versions of them can work wonders for you when you are first starting out as well.
What tools would you add to this list?
Have you used other programs to help you gain more customers?
I'd love to hear about it in the comments below!
Want To Share Your Startup?
Contact us or leave a comment below to be featured in the next blog post.