There's some new tech on the Vegas block, and we got the inside scoop on the new Las Vegas startup My True Auto Rate.
My True Auto Rate was founded by auto industry insiders who were fed up with the negotiation process involved in buying a new (or pre-owned) car.
Here's the basic concept:
Negotiating for a good interest rate and a fair price for a vehicle sucks. Instead of going to a dealership and trying to figure it out for yourself, My True Auto Rate will negotiate with several car dealerships at once, tell you which ones have the best deals, and then let you decide if you want to take the next step.
And they do it for free.
You don't have to buy a car or sell your personal information to get My True Auto Rate in your corner. They make a percentage of the sale if you end up purchasing from a dealer with which they negotiated, but if you decide not to buy a car after all, you don't owe them anything.
Cool, right?
It goes a little deeper than just basic negotiation, though.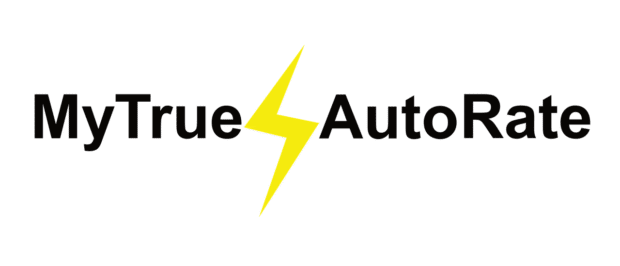 What Is a True Auto Rate?
It all boils down to the way that car dealerships and lenders determine interest rates.
In a nutshell, the lender uses factors like your credit score and the age of the vehicle you want to buy to determine how great the risk that you'll default on your car loan. With this risk-based model, they decide what interest rate they'll give you for your loan.
Car dealerships are then able to charge you a higher rate, and then they keep the difference between the amount of interest you would pay at your true rate and the rate they actually charge.
It's called a dealer reserve, and if you think it sounds a little shady, you're right.
That's where My True Auto Rate comes in. MTAR's algorithm calculates your true rate, and they help you negotiate away that dealer reserve so you pay a fair price.
We talked to the founders of My True Auto Rate, Anne Sostman and James Sostman.
Here's the scoop:
An Interview with My True Auto Rate Founders
1: What is My True Auto Rate?
My True Auto Rate is a tool that determines the best potential interest rate for the purchase a new or pre-owned vehicle without requiring personal information or running your credit.  This site truly provides complete rate transparency for all consumers.
2: Why did you start my True Auto Rate?
We started My True Auto Rate because we saw a need not only for consumers, but for the automotive industry as well. Until now, consumers were in the dark and didn't have a resource to determine the best potential rate for which they may qualify. You can research the internet, call banks or credit unions, but how would you know if the rate you are being presented is the best?
The answer is, you don't!
Our algorithm is based on real world lending practices and a consumer can know with confidence that they are receiving a fair rate. We started the website to essentially pull the back the curtain so consumers can have a better understanding of the financing process.
Most importantly, our site also attempts to stop disparate impact as well as potential discrimination which can occur at any dealership.
3: As an insider, what's something you wish more people knew about the auto industry?
As an insider, I can safely say there is no other industry as confusing as the auto industry. Many websites attempt to make purchasing a new vehicle easier, but none provide the final piece of puzzle as My True Auto Rate.With the advent of risk-based pricing, lending has changed a great deal. Many consumers are not aware of this effect upon them and their interest rate.
4: Have auto dealers been receptive to the idea of My True Auto Rate?
While we expect some auto dealers to be negative, we believe they will eventually see the value with an informed consumer.
5: It seems like negotiation is a big part of your strategy. How did you develop your negotiation skills?
We developed our negotiation skills through working in the car business. We've honed our skills when negotiating car deals with customers from the dealer's side. Now, we've subsequently improved those skills being able to negotiate over the phone with customers and lenders.
6: What's your background in the tech world?
From Anne: I was on the ground floor of a startup called Modern Feed – now known as TV.com. We worked hand in hand with the founder, investors and the developers to launch the website.
7: It looks like this is a family business. How are you liking working with family?
Working together gives you an immediate sounding board, which becomes invaluable. There's nothing that can't be openly discussed. We don't always agree, but we always come to the best conclusion.
8: If you could be any kind of ice cream, what flavor would you be?
From James: There is only one ice cream.  Blue Bunny Vanilla Bean.  Nothing else compares, just like our website.
From Anne: Definitely Cake Batter.  It reminds me of being a kid and always licking the spoon when my mom made cakes.