Zora was founded in March 2015 by Colin White and Milan Vrekic. The team was part of The Mill Startup Accelerator, which helps seed-stage companies focused on developing an exceptional customer service culture.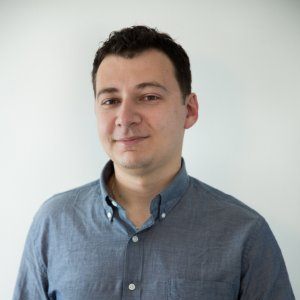 "After my last startup, I decided to put some money into the rental real estate thinking it would be a great way to make some side income," said Milan Vrekic, co-founder at Zora. "I had no idea what I was getting myself into. After summing-up the hours I spent managing that property and the tenants I realized that I would have made more money flipping burgers in a fast-food restaurant."
After talking to his friend, who is now a cofounder, Colin White about this problem, the two found a lot more people with the same problem. The duo conducted customer interviews with landlords and tenants, both good and bad. They concluded that the problem is that everyone is trying to solve the "vacancy issue," while the real issue at hand is a tenant quality issue.
"Landlords are actually better of in most cases with a vacant property than the one inhabited by a bad tenant," Vrekic said. "We are talking about an industry that has a 10% rent default rate. That is more than default rate on new credit cards. That is how Zora came to be. We wanted to help landlords land and keep great tenants."
Zora gives landlords a quantifiable tenant score, which they call a "Z" score, and a set of tools to save time by automating the most tedious tasks in renting such as vetting tenants and organizing viewings.
"We won't stop there, soon we will be able to guarantee rent payments to qualified landlords and give qualified tenants an option of deferring rent payment for up to two weeks for a small fee," said Vrekic.
At the time they founded Zora, White had dropped out of Computer Science degree and Vrekic had left his job to focus full time on Zora.
"Needless to say that my wife (while supportive) was not impressed," said Vrekic.
The next step for the two co-founders was to join a startup accelerator.
"We knew right away that if we are going to do this right, we need to get the customer service done right and we need to "unlearn" a lot of our preconceived notions on how an operations-intensive, service oriented startup is run," Vrekic explained. "Since Vegas is a synonym for customer service city this was naturally the first place that came to our minds when we thought "ok, where can we go and learn how this stuff is done?" That brought us to the Mill. We liked that the terms of the participation in the program are transparent (they are publicly available on the web site) and that, unlike many other accelerators, focus on technology itself is toned-down in favour of brand-building and understanding the customer."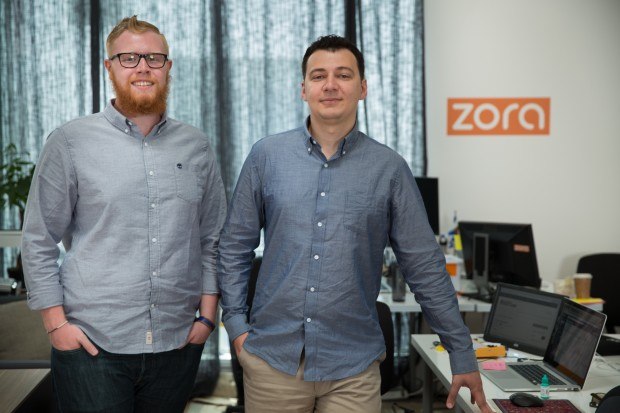 By time time we the team graduated the startup accelerator, White and Vrekic said they wanted to have a launched product, good understanding of our customer needs and developed branding.
"We made it. But just barely," Vrekic said. "We launched on our Mill Pitch Night. Which, unintentionally, added to the dramatic effect of the whole pitch."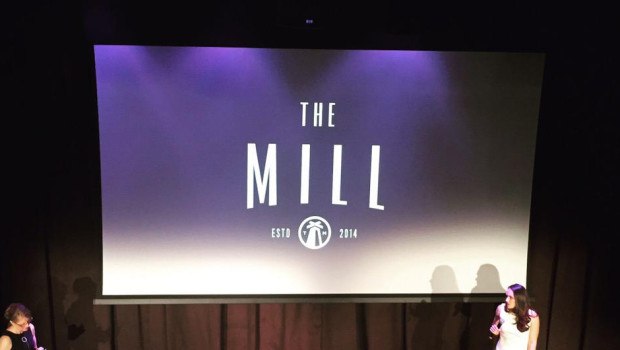 White and Vrekic said they liked the downtown Las Vegas startup community because everyone they met is focused on revenue and customers.
"Companies start and fail quickly here and ultimately that leads to a healthy ecosystem," said Vrekic. "I also really like how welcoming everyone was when we shoved up in Vegas. We instantly became part of the family. As for the events, we attended everything we could find within a walking distance, from Community Dinners at Work In Progress to the LaunchUP and Airstream Village impromptu parties. Everywhere we went we met people who ended their introduction with,  "How can I help?" That's powerful."
"The best part of being part of the Mill was basically having Sara and Jill as part-time cofounders," he continued. "They work well together and definitely have that thing going on where the sum is greater than it's parts and the companies benefited from that. On a more pragmatic note, working from well designed and well picked out furniture was nice."
At this time, the team at Zora is hiring for a front-end developer and they would also appreciate an introductions to landlords those in the community know.
"Our going rate is 3 drinks per landlord you put us in touch with," said Vrekic.