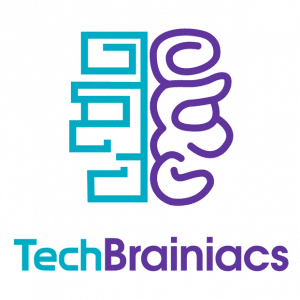 Jeremy Bruner, founder and head educator at TechBrainiacs, is on a mission to make computer science exciting and accessible for as many young learners as possible.
"We seek to inspire kids to become creators with, and not just consumers of, computers and other technology," he said. "TechBrainiacs will be over classes in many different areas such as Computer Science – Unplugged, video game design, computer programming, robotics, and anything tech related that would interest kids."
Techbrainiacs was started during Jeremy Bruner's final year teaching in the Clark County School District.
"I had the chance to co-lead an in-school club called the Technology Voyage, which met once each week," he said. "We made the decision to use computer programming as our focus. While some of these clubs had trouble attracting a full group, we had far too many students sign up for ours. The kids we were able to accept really took to the curriculum and platforms we utilized, and it was then that I realized there was an opportunity to bring computer science to many more kids than I could reach at just one school."
Jeremy Bruner hopes TechBrainiacs will inspire and guide the next generation of computer scientists and tech workers.
"We are looking forward to working with the children and families that currently comprise the Vegas Tech community," he said.
TechBrainiacs' core class offering, Introduction to Computer Science – Unplugged, picks up where recent free Hour of Code workshops left off.
"During each of the eight sessions, our students will explore one of the big ideas behind computer science and computational thinking through group discussion and fun, hands-on activities that are completely free of technology," Jeremy Bruner explained. "Right now we have two classes scheduled, both at the Summerlin Library. One class will be taking place over Winter Break on December 22, 23, 29, and 30, 2104 from 10:30-1:30 each day. Another class will be starting just after the kids return to school on Tuesday, January 6, 2015 at 6:00-7:15 and will continue for eight consecutive Tuesday evenings."
While TechBrainiacs' Hour of Code events were designed to meet a broad range of ages, the Intro to Computer Science – Unplugged class will be targeted to kids between 7 and 12. Any child with a sense of curiosity about computers and technology is encouraged to register.
"We are in the process of scheduling an Intro to Computer Science – Unplugged class in Henderson, as we want to be able to reach as many kids around the valley as possible," Jeremy Bruner said. "Beyond Intro to CS – Unplugged, we will soon be offering Introduction to Video Game Design and Create with Code classes where students will be using computers to explore aspects of the design process and computer programming. We hope to launch those closes by the end of January and February 2015, respectively. We will also be hosting future free Hour of Code events open to all members of the community. Finally, we have made a number of exciting partnerships and will be working with the Girl Scouts of Southern Nevada and Nevada Virtual Academy (separately) to develop programs specifically for their members and students."
Jeremy Bruner encourages the #VegasTech community to get involved.
"First off, we appreciate any word of mouth promotion we can get. The more parents that know about our classes and workshops, the more kids we will be able to guide. As demand continues to increase, we will need to hire additional instructors and volunteers," he said. "Our greatest needs right now are finding locations to host our classes aside from the local libraries and obtaining laptops that we can use for our upcoming classes. We welcome any financial assistance, advice, connections, services, or anything else the members of this community can contribute to help us grow our vision and reach."
Jeremy Bruner said one of TechBrainiacs' core initiatives is to be part of turning the tide in getting more girls involved in computer science and technology, so he welcomes as much female involvement as he can get.
TechBrainiacs is offering a discount code for their Introduction to Computer Science – Unplugged class. Use code VTEARLYBIRD to drop the price of registration for each class to $199 per child, down from the regular price of $249. Register here before December 31, 2014.

About TechBrainiacs: TechBrainiacs aims to promote learning in the fields of Computer Science and Electronics, as well as to foster digital literacy in a world ever more dependent upon technology. To that end, we strive to provide our students with tools and knowledge they can use to build their understanding of the fundamentals of Computer Science. Our classes are designed to bolster creativity and promote self-learning. Above all else, we hope to inspire the next generation of Computer Scientists and to prepare our students to be creators, and not just consumers, of computers and other electronics.