Las Vegas company StoAmigo has been an innovator in cloud products for years and touts their platform is one of the most unique in the cloud industry. The team is on a mission to revolutionize the cloud world by providing all the security of a personal device, and combine it with all the features and functions available with the cloud.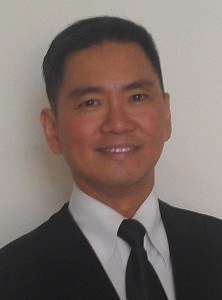 "StoAmigo is a software company," explained Ben Ow, President & CTO of StoAmigo. "We are headquartered in Las Vegas, NV, with a focus on helping people and companies manage their digital content. What started as a media management platform quickly evolved into a cloud centric ecosystem that gives people a single user interface to access the files stored on any of their devices. We've basically taken all the storage space on all of your devices and combined it into one easy to manage storage platform that can be accessed from anywhere."
Ow gives an example of how users are using the team's products. A user can store a video or a song on their tablet, and then access it from a smartphone or desktop. Then, the user can share it with anyone from any of those devices, and stream it real time on demand.
Ow is responsible for overseeing StoAmigo's technical strategy, creative vision, and product architecture. He graduated summa cum laude with a BS in Applied Mathematics from Western Michigan University, then secured a fellowship to complete a Master's degree in Computational Mathematics. He has also completed the coursework for the PhD program in Neural Networks and Fuzzy Logic at Northwestern University.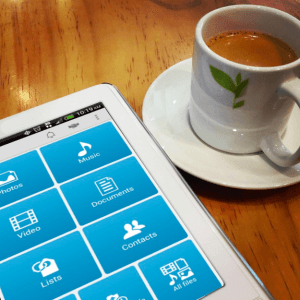 "We saw that many people were uneasy about using the public cloud for fears of uploading their files to remote servers. The cloud has made it very convenient to access and share files from anywhere in the world, but there are many concerns over the security and privacy of the public cloud," he says about the genesis of StoAmigo. "People weren't sure who might be able to access their files on these servers. We knew that if we could bridge this gap and allow users to not have to upload their files to public cloud servers that it would encourage them to use the cloud more. We have worked hard to give our users the ability to host their own cloud so they are able to enjoy all the benefits of the cloud but without any of the security concerns."
Ow says that when building a tech company there is a lot of planning involved, and a lot of moving parts to keep track of.
"At the end of the day, you need to realize that this is not just a hobby or something to past time," he advises other entrepreneurs. "This is serious and a lot of people are going to depend on you."
He says the most important thing about building a great company is to surround yourself with great people.
"The biggest challenge is to make sure you take the time to hire the best person not only in terms of qualifications but also character," said Ow. "There is a lot of work that needs to be done when starting a company but do not hire a person just because you think he or she is adequate. Companies rise or fall based on the personnel and when you are a startup, there is very little room for error."
Ow advises other entrepreneurs to consider why you are starting your company.
"Don't start a company for the wrong reasons like being laid off. Or because you enjoy it and it becomes more like a hobby instead of a business. Have a hobby you enjoy that you think you can turn into a business," he suggests.
He also thinks it is important to define answer these questions from the start:
What is the product and what does it solve?
How are you going to find your customers?
How to will you make money?
"Always remember what is reality is not always what you imagine," he says to other tech entrepreneurs.  "You have to keep fine tuning your plan and keep adapting. But above all sacrifice, sacrifice, sacrifice. Starting a company is hard work."
Ow thinks many outsiders see Las Vegas as primarily a gaming town, but what they don't know about is the amazing community that surrounds the "Las Vegas" that is commonly portrayed.
"Las Vegas has a very underrated tech community that makes it ideal for startups," he says. "There is so much tech talent here that is just itching for the chance to be a part of the next technology breakthrough. Since we started, we've seen many other tech startups and corporations come out of Las Vegas. That shows we were correct in having our company headquartered in Las Vegas! We're very proud to be a part of the Las Vegas community and in representing Las Vegas to the international tech world."
Last year was a big year for StoAmigo. The team released a new software called Tack App that can turn any computer into a cloud server.
"For the first time, users will be able to enjoy cloud accessibility without having to upload their files off their devices," he said of the new product. "With Tack App users are able to access their entire hard drives instantly from anywhere and on any device. They are also able to share very large files in a matter of seconds. Tack App works in conjunction with the StoAmigo cloud operating platform to give users the full benefits of cloud computing."
Tack App is currently available for Windows and Mac computers. The development team is currently in the beta stages of having it available for any Android device. Both Tack App and StoAmigo are available to users for free.
In addition to focusing on Android development, the StoAmigo is working on adding more features and functions to both StoAmigo and Tack App that they believe users will love, including a much-anticipated StoAmigo Messenger.
"We will also be adding solutions to address the enterprise marketplace," shared Ow. "We are hopeful that soon you will see our solution embedded in some consumer electronics products coming to a shelf near you. 2016 is going to be an exciting year for us. We try to keep our milestones and goals modest, but we feel we will reach and exceed them in 2016."
For those in the #VegasTech community interested in helping this startup succeed, Ow says the most important thing for their team is simply to build awareness of StoAmigo and Tack App.
"As a startup any type of media exposure is great," he said. "Any tech bloggers or journalists writing about Tack App would be wonderful. We will be looking for partners and collaboration opportunities as well as building our user base so we appreciate any word-of-mouth recommendations to anyone inside and outside of the #VegasTech community."
"Of course we also value feedback, especially from the tech community," he added. "The more people from the #VegasTech community that try out Tack App and can give us feedback about it, the better. We've always believed in the importance of supporting our own community, especially in the tech scene. The #VegasTech community has always done such a wonderful job in bringing awareness of the technology developments that are going on here in Las Vegas."
Get to know other startups that call Las Vegas home! Follow our "Meet #VegasTech startups" series here.