Skyworks Aerial Systems, a Las Vegas based robotics company, has been around the VegasTech scene for awhile and is gaining more and more momentum. Among other things, they won the 2014 Dominic Anthony Marrocco Southern Nevada Business Plan Competition, took home an award at the 2014 TBAN Tech Nevada Honors, and spoke at LaunchUp Las Vegas in January 2015.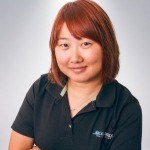 "Skyworks Aerial Systems is a robotics company that creates premium, professional drones that are safe, reliable, and versatile," explained Jinger Zeng, Chief Operating Officer and co-founder of Skyworks Aerial Systems. "Skyworks combines modern aerial robotic techniques and intelligent software in order to provide businesses and scientists a more autonomous and efficient operation."
Jinger Zeng says she manages the day-to-day operations of the startup, and lead the business development.
"I work closely with my CEO on all the high-level business strategies and investor relationships. I also manage our companies' marketing, PR and sales. I am our very own talented #dronesmith team's biggest cheerleader, and a community builder at heart who is continually advocating STEAM education (Science, Technology, Engineering, Art and Math) and entrepreneurship," she said.
Skyworks Aerial Systems got it start as a student project at University of Nevada Las Vegas.
"My CEO and co-founder Greg and I both attended UNLV for mechanical engineering and were college buddies for the entirety of our school career there," Jinger Zeng said. "We had always been very entrepreneurial and passionate about technology. Greg had been building quadrotors in his garage since his freshman year at UNLV. His senior design capstone project was the new design of a quadrotor copter that ended up winning an award. This sparked the development of a business plan with a group of MBAs when Greg recruited me to join his team. We ended up winning the 2014 Southern Nevada Business Plan competition, used the cash award for seed money, and started building real momentum afterwards."
As a UNLV alumna, Jinger Zeng says she has a huge passion behind the Tier 1 institution initiative for the school.
"I think the community and the University should have more engagement and collaboration," she said. "There's a lot of hidden gem talent at UNLV, and there's a lot that #VegasTech community could offer to students at UNLV to expand their vision and accelerate their career."



Jinger Zeng says the biggest challenge Skyworks Aerial Systems is solving right now is manufacturing problems that come along with growing a hardware startup.
"Unlike software start-ups, hardware startups require much more capital to produce," she said. "The moulds and equipment used to produce prototypes are often very expensive. If the start-up is production run, most factories or shops will not even take orders for small quantities. We solved this problem by applying a lean manufacturing philosophy and using advanced manufacturing techniques to do just-in-time production."
She says being part of the #VegasTech ecosystem has been a benefit to the growth of the company.
"That the city itself is a start-up," she said. "The eco-system is being built, and a lot of things are on launchpad, so there's always something new."
Skyworks Aerial Systems is kicking off 2015 with ambitious R&D plans already underway.
"We are in our early adopter phase, and are signing up customers," explained Jinger Zeng. "We are looking to raise $1Million in seed round and planning to debut and launch our very own ground control software and expand our product suite."
The team is are looking at several great potential joint venture partnerships including work with the Las Vegas Metro Police and Henderson Special Tactics team.
"We'd like to provide them a new tool for research and rescue and hazardous material detection," Jinger Zeng said. "We are also working with mining companies in deploying drones for their safety operations."
To help Skyworks Aerial Systems grow right here in the Las Vegas community, Jinger Zeng says there are two things the tech ecosystem can provide help with.
"First, introductions," she said. "Tell people about the unique robotics/drone start-up that's home grown. Second, press. We would love to share our story and how unmanned systems and robotics are going to change the world and the way people live."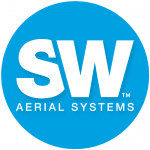 About Skyworks Aerial Systems:  Skyworks Aerial Systems is a hardware development company for small and adaptable unmanned aerial systems (UAS). SkyworksAS is capable of delivering a variety of solutions to both civil and commercial entities that are interested in integrating UAS in their business operations, as well as facilitating educational, research, and development needs for the UAS industry. SkyworksAS multi-rotor copter families are small and versatile. They are designed to adapt to numerous applications including indoor, underground, and/or hazardous flights. SkyworksAS unmanned aerial vehicles (UAVs) have the advantage of modularity, scalability in payload capacity, and optimized manufacturing process as well as intelligent on-board software for flight control and data collection.