Born on 4chan and Reddit, Las Vegas startup Shirtwascash sells user-submitted T-shirt designs from the internet. All of the team's products are manufactured in the United States. The team is made up of Ardon Lukasiewicz, an operations manager, two developers, and a family of friends heading up the startup's manufacturing.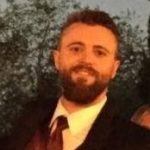 "Shirtwascash started from a few online posts two years ago from a laptop in my bedroom," said Ardon Lukasiewicz, Founder of Shirtwascash. "Since then we've grown into an international brand with over a million dollars in sales projected for this year."
The team combines popular user-submitted website formats such as reddit or imgur with a mockup tool to discover amazing ideas, community voting to pick favorites, and the newest and fastest growing fashion printing method, which is called sublimation, to print everyones' ideas all-over apparel in high resolution and vibrant color.
"At the root of it all though is the community and the customer," said Lukasiewicz. "I quickly learned that our clothes are a true extension of people's unique personality and a great method to make new friends all around the world."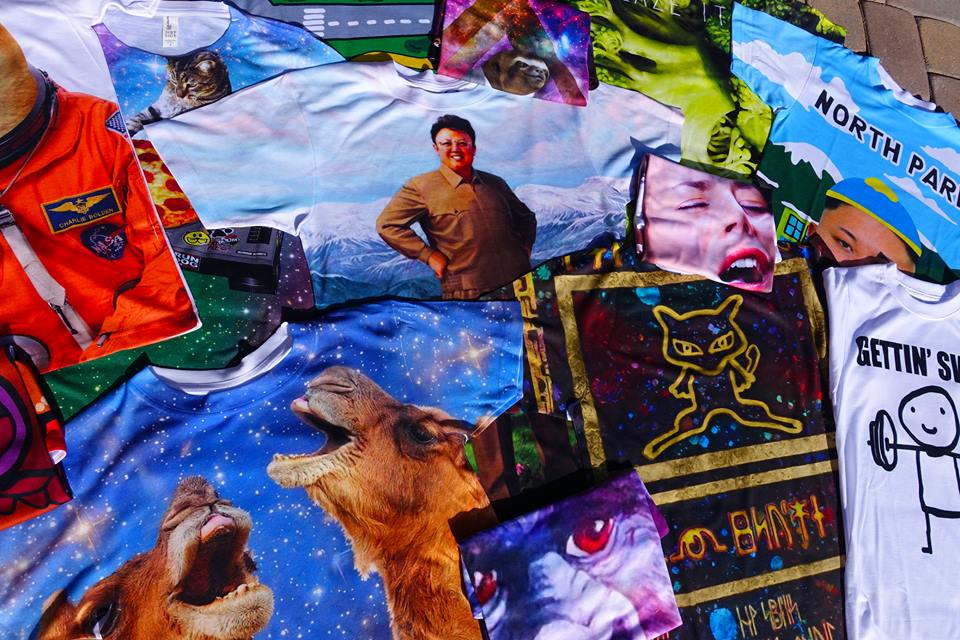 Lukasiewicz admits that the company was actually started by chance.
"I was stuck in a corporate job I didn't like and saw a post online on reddit reposting a bunch of crazy t-shirt design ideas that originated on 4chan," he explained. "The internet loved them, as well as I did, so I put together a voting platform for people to choose their favorites. This company helps solve an immense problem – the lack of authenticity in the world and a message that it's okay to be different. We typically become friends with others because we decided to share who we actually are for one reason or another. Our products have proven to be a source of confidence and fun that closes that gap in most public situations."
Having the startup headquartered in Las Vegas was an easy decision for Lukasiewicz. "I love Las Vegas. I have lived here most of my life," he said.
Calling Las Vegas Shirtwascash's home also made good business sense. He feels the Las Vegas community is a great environment for startups and manufacturing – a key component to Shirtwascash's success. Each Shirtwascash product is made to order locally in Las Vegas.
"I believe manufacturing will continue to grow in Nevada as more groups realize it's a better cost option to almost every other state in the US," he said. "I haven't really focused on Vegas in terms of sales yet but the strip has massive potential for us in the future with the casinos and transient foot traffic. People come here to have fun and that's where our brand wants to be."
"Shirtwascash is my fourth startup here in Las Vegas," Lukasiewicz continued. "Three had to fail, each possessing massive learning curves until I got it right. I believe too many entrepreneurs are influenced to have unrealistic expectations of what kind of impact their company should have on the world – it's not entirely true but I tend to call it the "Silicon Valley mindset." Real entrepreneurs are masters at problem solving and you can accomplish amazing feats when you finally find an opportunity you truly care about. Thankfully for me, I never cared about money or being famous – I cared about individual anonymous people online. Their stories inspire me daily."
Shirtwascash was a time-intensive project for Lukasiewicz in the beginning. He says he was regularly clocking 100 hour weeks, and making mistakes and adapting along the way as he grew the startup.
"During that marathon, I realized what a big impact our clothes had on people's lives," he recalled. "So the more grandeur opportunities have arisen through hard work and constant learning. We're finally in a position to really grow and solve major problems online and in these industries I feel will make a big impact on a massive amount of people."
For those who are new to entrepreneurism, Lukasiewicz shares two pieces of advice:
You don't have to change the world to change your life.
You will only truly succeed and build the life that makes you happy if you dedicate yourself to things you authentically care about.
For those who are interested in launching a crowdfunding campaign, Lukasiewicz also recently shared his lessons for leading a successful Kickstarter campaign in this blog post – "Making a Kickstarter 101 – Lessons from a bootstrapped company."
Lukasiewicz says 2016 looks bright for Shirtwascash.
"Through Shirtwascash, I have identified a missing service that will effect some of the biggest celebrities, brands, and the internet as a whole," he said. "I used to proudly say I never wanted to be a billionaire but I believe we're developing a solution that combines both my strong desire to make a positive social impact on the world and a service that makes people's lives better. 2016 will be a marathon of launches, investment procurement, and setting up all of the things required to launch the next evolution of online apparel. I'm really psyched about it."



And the grow has already started. So far in 2016, Lukasiewicz has expanded the startup from two team members to five. Shirtwascash's manufacturing has moved into a massive facility and he has multiplied his workforce in multiples in order to make shipping times manageable to growth.
"Our company's revenue has grown on average 52% since last year," he said. "We have a ton of new launches and partnerships in the works that I believe will be game-changing for us, then the real fun starts when the new service I mentioned starts. It specifically targets and solves problems for several massive and fast-growing industries."
"Historically the biggest thing I've cared about is community, user/customer experience, and hearing people's stories," shared Lukasiewicz. "I generally promote my fans to be the best version of themselves and realized that I am my best self when it's helping others or hearing about how we've made a difference in their life. I have a totally separate agenda for our Las Vegas social impact and would love to get in touch with people that truly want to form something special and make a difference. Growing up in Las Vegas, I have witnessed a focus on inauthenticity, partying, and "cliques." I want to create a social group/event calendar that is open, inviting, and helps identify/develop our cities next leaders. I want to see things around me get better. I am dedicated to my mission as a supporting role to encourage others to have endearing confidence, grow to build the life they deserve, and share their true authentic self."
Meet other startups who call Las Vegas home by following our "Meet #VegasTech Startups" series.