As part of our Meet #VegasTech Startups series, we talk to MentalHappy, a local Las Vegas startup. The team embodies an optimistic attitude that promotes mental well-being through fun, health, curiosity, and self-reflection. MentalHappy works each day to help people overcome of anxiety, stress, worry, depression, and sadness through practical and fun ways.
The MentalHappy team was one of 7 teams who participated in Iron Yard Ventures hospitality-focused accelerator in downtown Las Vegas.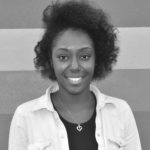 "Our CTO, Kwame Ampem, met the Managing Director of Iron Yard Ventures Ryan Negri at a local tech event," said Tamar Lucien, MentalHappy's CEO and co-founder. "Kwame was the only one at the event on his laptop coding. Ryan walked over and asked him what he was working on and Kwame told him about MentalHappy.com."
"Ryan was a tremendous resource to us even before we decided to join the accelerator," continued Lucien. "We respected the fact that he is also an entrepreneur and the company he exited was e-commerce, high volume order processing/shipping so he was able to relate to our growing pains."
MentalHappy's signature product is a Cheerbox. Each item in a MentalHappy Cheerbox promotes relaxation, childlike joy, positivity, self-love, and motivation. The goal is that each delivered Cheerbox will aid someone in finding happiness within themselves and improve their mental wellbeing.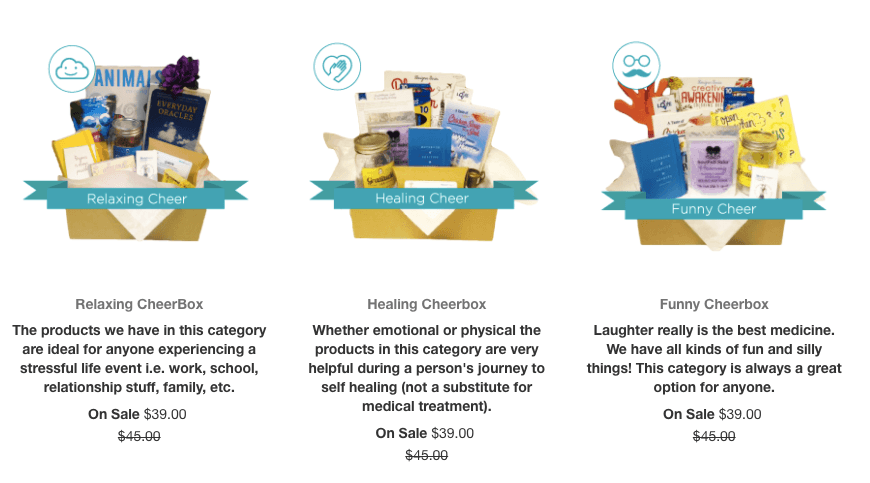 When the MentalHappy team started the Iron Yard Accelerator, they were heavily focused on the consumer side of their e-commerce business.
"We bounced around the idea of a subscription based business model, but that just never felt right to me in my gut," recalls Lucien. "I didn't want the Cheerbox from MentalHappy to be just another 'box-o-stuff' product. However, we thought in order experience exponential growth we had to go the subscription route."
She said being in the accelerator program opened up the possibility of B2B, corporate, and wholesale possibilities.
"We didn't drop everything and pivot to B2B because helping individual consumers is our passion," said Lucien. "Nevertheless, we strategically seized B2B opportunities as they came our way. First, it started with a few local businesses here in Las Vegas. Later, we received opportunities to sell to larger organizations through key connections in the Iron Yard Ventures network."
https://vimeo.com/116301053
Lucien said the leadership team at Iron Yard Ventures made her team's experience at the accelerator unique.
"The leadership team is solid and so supportive," she said. "The Iron Yard Ventures board directors came to say hello, learn more about what we are doing, and even ordered Cheerboxes for their loved ones. In addition, the other CEOs and founders were a big help. I am the only female founder but they never made me feel like I wasn't part of the 'boys club'."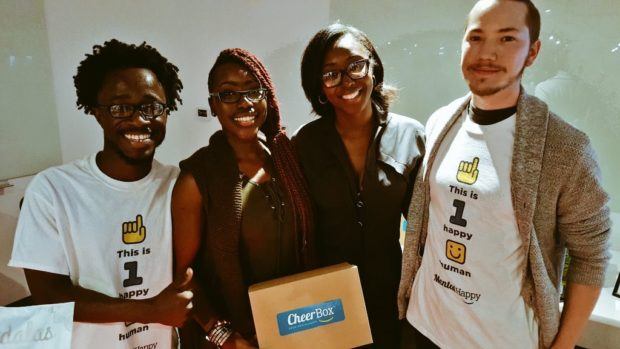 Lucien also points to lessons she learned throughout the program as something she will take away as value from her experience.
"We were shown practical steps to driving growth," she said. "Some accelerators have a handful of guest speakers week after week, but those individuals often times very far removed from 'startup land.' They just can't relate or understand your business needs in a 20 minute one-on-one session or Ask Me Anything group chat. Iron Yard Ventures just focused on what practical steps I needed to take to double customer orders, reduce costs, and provide a better experience to each of my new customer. We talked big vision with Ryan Negri, but we stayed very tactical in approach with small steps."
Lucien and her team point to Iron Yard Ventures' mentor network as another benefit of the accelerator.
"All of the mentors were really great! I connected with Denise Franklin the most," said Lucien. "She is a female CEO/Angel Investor and just an awesome human being to know. As a female in tech it can be tough to find other female entrepreneurs and I am really glad Ryan made a very strong effort to find Denise for me. The relationship with Denise has brought us customers and other key connections to investors."
Right now, the MentalHappy team is looking forward to Demo Day. The event will take place Tuesday, November 22, 2016 at the RedFlint Experience Center. As they prepare, Lucien shares 3 tips for other startup founders who are seeking ways to improve their pitches:
Relax. "An investor pitch is an investor pitch," she said. "One day (Demo Day) does not write the story of your entire startup journey."
Be prepared. Simple as that.
Think ahead. "Have a game plan for after Demo Day – both follow up meetings and, more importantly, the next phase of your business," advises Lucien.
After Demo Day, the MentalHappy team is very excited about the next phase of MentalHappy, which is mental wellbeing and wellness in the workplace.
"We've partnered with Global Accelerator Network to provide MentalHappy Guides and Cheerboxes to all startup founders as part of their new organizational wellness program," shared Lucien. "We are currently in talks with IBM to be a corporate customer as well."
As a #VegasTech community member, you can help MentalHappy succeed. The team is looking for introductions to corporate and organizational decision makers. If you know of any strong leads, reach out to Lucien and her team.
Another way to support the team is to send a Cheerbox to a loved one.
"We are asking the community to spread happiness by going to MentalHappy.com to order a Cheerbox for someone he or she cares about," invited Lucien. "Enjoy a special offer by using promo code: GiveCheer."
You're invited to celebrate with MentalHappy and the other 6 teams in Batch 6! Get all the details for the upcoming community celebration here.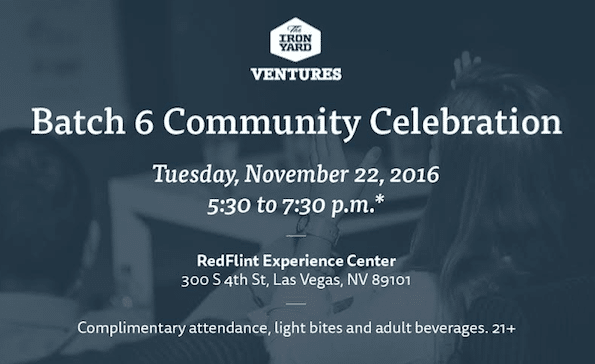 Get to know other #VegasTech startups! Follow our Meet #VegasTech Startups series here.