Las Vegas based LUTOPiA Game Company is on a mission to create a better world through games. The idea was sparked by the founder's two passions – learning through games and making a positive difference in the world.
"I'm using the power of game design to create better humans," said Luis Raul Blondet, founder of the company. "I do this by educating and inspiring them seamlessly, much like science fiction has done with science, police shows have done with criminal justice and medical shows has done with medicine. I design the games, as well as direct and pay the programmers and artists. I'm solving the need for better humans in our world; the better the humans, the better our world."
The startup was founded in 2010, and Blondet says the process of growing his company has been difficult.
"I'm the only founder," he said. "The biggest challenge has been recovering the money raised on Kickstarter stolen by a contractor, but I am still adamant in realizing my Kickstarter promises. [In Las Vegas] I think that there isn't enough of support for game dev startups, despite game apps out performing social apps." For his 2010 Kickstart campaign, Blondet successfully raised $3,286 from 11 backers.
Today, Blondet is looking to build out his team.
"I already have one regular contractor and several artists, but anyone passionate about these works that can contribute is most welcome," he said. "You can help with exposure in hopes of attracting the right people, match making if you know anyone that would be, and by promoting my Patreon account."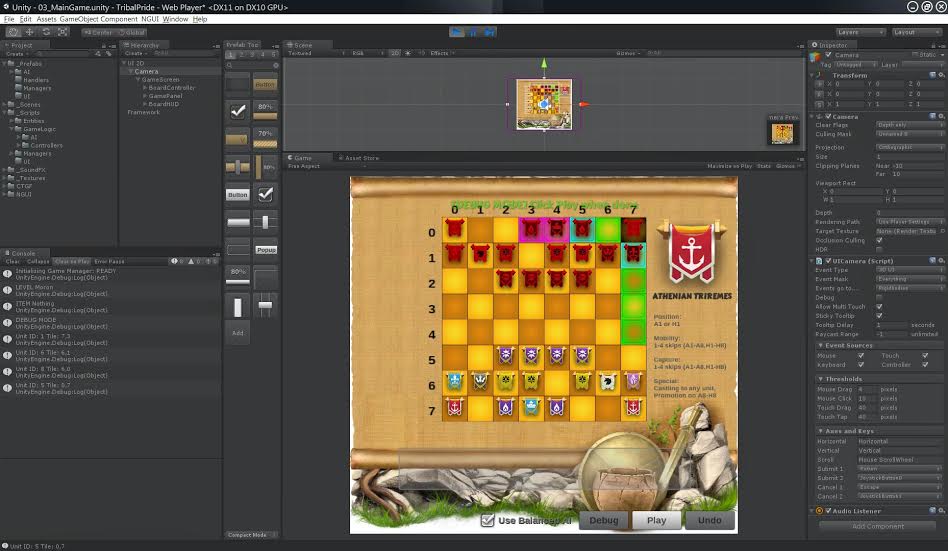 Blondet's goal in 2016 is to release 2 games that are currently in development.
"Tribal Pride will seamlessly teach history, strategy, and the pettiness of tribalism between cultures," he explained. "Into the DUNGEON! will be seamlessly teaching players how to thrive despite the cruelty and unfairness found in the world, as well as develop the mental constitution to get through personal struggles and succeed; the dungeon is an allegory of life."
Get to know other startups that call Las Vegas home! Follow our "Meet #VegasTech startups" series here.