Las Vegas startup HATech is on a mission to bring DevOps mastery to organizations through education, transformation, re-architecting, tooling, managed services and hard work.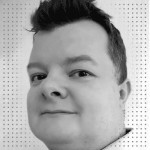 "HATech is first and foremost in the business of helping our clients get to market faster with their online service updates," explained Jon Hathaway, Founder and CEO. "What that leads to of course is them being more innovative and therefore more competitive."
Hathaway says that for his team's startup clients, they focus on being challengers and disruptors because the need for agility is intense. He finds startups need to drive new features from brainstorming phase to roll-out in a matter of days days because they are constantly evolving and finding their unique place in the market.
In contrast, he says that for the team's enterprise clients, they find it's more about becoming more lean and innovative.
"We help them to change their culture from monolithic to nimble," he explained. "We approach this through what we call a DevOps Transformation Process which involves breaking down the barriers between product, development, and operations teams. We teach them how to collaborate effectively. Above all else, aligning their activities very tightly with the business' needs."



The idea for the startup came from Hathaway's prior work in senior positions at a range of technology businesses.
"I found that in most cases the needs of the customer's business were not elevated to the highest priority," he recalls. "All too often solutions, software or platforms are pushed on the customer based on the vendor's priorities, not the customer's. In many cases, I could see clearly that the customer's business suffered as a consequence."
HATech has been from its inception technology and platform agnostic. The needs of a customer's business are the team's top priority and that's always where they start.
"Combine this with our approach to cultural DevOps transformation across product, development and operations teams and what you get is a business idea that is totally in tune with the customer's need to deliver service updates quicker, more reliably, and more competitively," he said.
When first launching the company, Hathaway says that it was clear the key was finding the right people to work with who shared the same vision. He wanted to build a team that shared the collaborative, self-organizing, and automation-focused mentality that defines a DevOps culture.
"Bringing the team up to the same level of understanding of these principles through structured internal training has really helped us to form the patterns for scaling the business going forward," said Hathaway. "Our biggest challenge has been that from day one we've been financed by customer project income. We're particularly proud of that, as it validates the value of our offering and allows us to focus on growing the business in line with our very specific vision of the future of DevOps and our contribution to making that vision a reality."
For the HATech team, Las Vegas is the perfect place to call home.
"When you think of Las Vegas, you think of the entertainment capital of the US, a really fun place to be and from our perspective a great place to locate HATech," said Hathaway. "We're amazed by the vibrant startup scene here and we're heavily involved with some of those businesses as our customers."
Hathaway points to VTF Capital-backed Wedgies an example of a local Las Vegas startup that's making a big splash in the polling space.
"Their SaaS offering has been used by the State of the Union address in 2015, 2015 GOP nominations, and the Wall Street Journal," said Hathaway. "We're also pretty active with Work in Progress start up facilities and community here in Las Vegas which is where Wedgies was born. We're really excited about the startup scene in general and we're starting to run more of the Las Vegas Meetups with many of our key technology partners which is a great opportunity to meet more of the new businesses springing up here."
HATech is looking forward to growth.  Hathaway says he and his team are focused on spreading the word about what they do and continuing to help those facing challenges with DevOps adoption find someone local to help them.
"We're really committed to furthering DevOps adoption in Nevada as a whole, and Las Vegas and Reno in particular where we have offices," explained Hathaway. "In fact, we have a long-running offer for 25% discount on our DevOps Discovery consultancy service for Nevada-registered businesses which focuses on helping them understand the immediate path to successful DevOps adoption in their business."
The team is also looking to expand in the coming year.
"We're growing at an extraordinary rate and if you're a full-stack cloud automation engineer based in Nevada, with an insane passion for the culture of DevOps, we'd love to hear from you," he said.
The team is currently working on a platform customers can use to manage their entire DevOps and Continuous Delivery pipeline.
"Our headline goal for 2016 is to enter into the SaaS market with a toolset that combines all of our patterns and expertise automating across multiple cloud platforms," said Hathaway.
Visit hatech.io to connect with the HATech team.
Meet other startups who call Las Vegas home! Follow our "Meet #VegasTech Startups" series.