FileRight.com enables people to complete and file their immigration paperwork online at their own direction. Currently, government forms are confusing and the risk of rejection for making small mistakes is high.
Whether it's an application for Citizenship, Family Based Green Card or other U.S. immigration forms, File Right's online technology walks applicants through each immigration form step-by-step, reviews every answer to make sure no questions are skipped, and provides a set of tailored instructions on how to properly file papers with the United States government.
The company is based in San Francisco and in Las Vegas.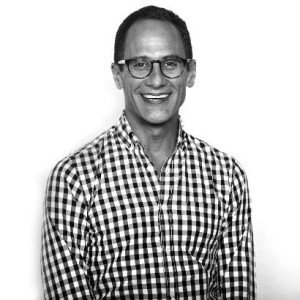 "Think of TurboTax for your citizenship or green card application," explained Casey Berman, Chief Communications Officer at File Right.
Berman said the company grew out of the personal mission of File Right's CEO and Founder, Cesare Alessandrini.
"As a member of an immigrant family, he has experienced first hand the anxiety and confusion associated with the immigration paperwork process," Berman said. "So he set out to build a way to enable immigrants to complete and file their paperwork on their own. The technology behind FileRight.com was born."
Berman says the idea of completing immigration paperwork online is a new one. As such, the team's biggest challenge is just continuing to create awareness and get the word out.
"We're continuing to educate immigrants about our service — an affordable, easy way to complete your immigration paperwork online," he said.
"We've received a lot of national press," he continued. "We've been featured in and covered by CNN, Washington Post, Telemundo, The Hill, Latin Post, Latin Times, Terra.com, and locally here on Mundo Fox 34. Many people are beginning to understand and resonate with our mission to enable immigrants to complete and file their papers on their own."



The File Right team is excited that they have been able to attract top local talent in the Las Vegas area.
"We still have a number of job opportunities, especially for Front End and Java Engineers, that you can find on our Careers page," said Berman. " If you're interested in building the future of immigration with a team of talented people who love music, food, coffee, design, and code, FileRight.com is the place for you! We encourage VegasTech.com readers to reach out and contact us."
Berman says the team is also proud to have recently partnered with Dulce Matuz, who leads File Right's Community Outreach.
"Dulce is a leader in the immigration space, is co-founder of the Arizona Dream Act Coalition and was voted in 2012 by Time Magazine as one of the World's 100 Most Influential People," said Berman.
Although File Right is a Silicon Valley company, Berman and the team say they like having a presence in Las Vegas and enjoy getting involved in the #VegasTech community.
"We are a team of almost 20 people. We just opened an office at The Innevation Center – please come by and visit! We also have an office in nearby Henderson. You can also find us at local meetups, events at Work In Progress and Downtown Project and grabbing coffee at The Beat," he said.
When asked about the growth and potential he is seeing in the #VegasTech community, Berman said that although the tech community in Las Vegas still needs to gain some more traction and momentum, that can be said in the early stages for any worthwhile project.
"We look forward to playing our part, meeting more and more people and sharing best practices and ideas," he said. "Our own Andrew McCloud organizes the ReactVegas Meetup at The Innevation Center."
"We look forward to meeting everyone in the community," Berman continued.  "Any ideas the community has on ways we can help would be most appreciated. For example, we are looking to collaborate with local non-profits that help immigrants. We encourage everyone to join the discussion (tech, immigration, etc.) on Facebook, Twitter and our Blog."
Meet other startups who call Las Vegas home! Follow our "Meet VegasTech Startups" series here.