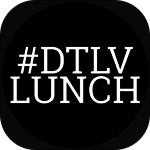 Tired of trying to decide on a place to go to lunch in downtown Las Vegas? The folks at NeONBRAND will help you worry no more.
They recently launched DTLV Lunch, an app with a directory of the top restaurants in downtown Las Vegas along with a quick "Choose For Me" button to help make the selection even easier.
"Like most, we tend to get real hungry around the 12 o'clock hour," explained Kenny Eliason, owner of NeONBRAND. "Having worked in downtown Las Vegas for almost 10 years now, we started to get tired of deciding where to go to lunch. It's not that we don't like all the places to eat, we just can't ever decide which one to go to!"
One day, the NeONBRAND team was headed out to lunch and one team member mentioned an Excel sheet that his brother used to use at work.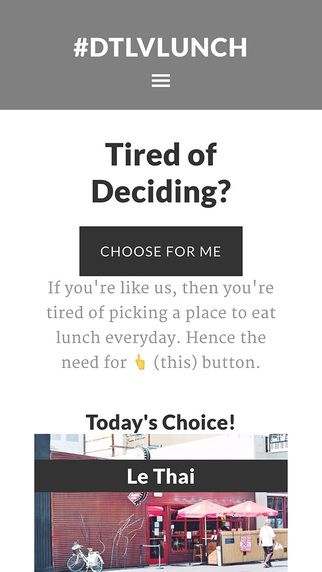 "The Excel sheet would randomly pick from a list of places to eat, thus making their decision easier for the day," said Eliason. "Well, since we're web guys, Excel was cool and all but it just wouldn't do the trick anymore. So we went to work on a fun little project to help make our lunch time choices a little easier, and DTLV Lunch was born."
The NeONBRAND team is always tinkering with fun ideas, trying to come up with ways to make their own lives better and hopefully a few other lives better along the way. Each day, NeONBRAND brings online presences to life through web design, search engine optimization, social media and video marketing.
Eliason says the DTLV Lunch app was actually used as a pilot on something bigger the team is trying out.
"This app was built using WordPress," he explained. "Crazy huh? The entire thing runs off the WordPress platform and then sends the data into the app. Learning that process was a fun thing to figure out, and our App Developer Myke did a great job with it."
Since the app just launched this month, the NeONBRAND team is looking for feedback and ideas on how to make it better.
"It's definitely version 1.0, so we've got a ways to go," said Eliason. "We want to include more places to eat, obviously. So we'd love feedback on other popular places to eat downtown. We also would love help writing unique descriptions for each of the locations, if anyone has some word wizardry and would like to help with that, we'd welcome it! We also started up an Instagram account at @dtlvlunch and are following the hashtag #dtlvlunch, so if you're a foodie and wanna get in on the action, feel free to hit us up on Instagram."
Come play around with the app here!