Local Vegas startup CHEFERYLASVEGAS.com is a new foodie-commerce concept that is bringing their new idea to neighborhoods in Henderson and the Vegas valley.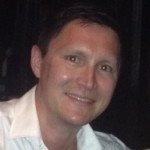 "Our team at CHEFERY offers gourmet chef-driven and chef-prepared meals with the convenience of home delivery," explained Brian Skenandore, co-founder of CHEFERY. "Those who use CHEFERY will enjoy Michelin quality cuisine at pizza delivery prices."
Unlike other dining options, CHEFERY is based solely online. The results is consumers can pre-order high quality meals without paying for the extras of a restaurant like servers and a stuffy formal dining room. The CHEFERY chefs par-cook the meals so they can be finished at home in a user's oven or microwave — in a mere 5 minutes.
CHEFERY founders first met at the Culinary Institute of America in Hyde Park, NY. Together, they have accumulated over 60 years of world-class dining and hospitality experience.
Today, the CHEFERY team consists of three chefs, three local marketing and sales partners, as well as a Portland based designer and an amazing developer in the Bay Area.
"The idea for CHEFERY was sparked in January by a Forbes article about the hottest startup trends of 2015, which listed meal delivery services as one market with tremendous growth forecasted," said Skenandore. "From there the concept and team were developed with the objective of delivering a restaurant quality dining experience to the homes of our clients along with an intuitive and adaptive CRM program built into the site on the back end."
CHEFERYLASVEGAS.com is live and the team is currently executing strategic beta testing and market analysis.
"We are in the early stages of operations and learning as much as we can about our market and client desires," said Skenandore. "The CHEFERY team is currently boot-strapping through the early A-B testing stages and will be seeking a first round of funding beginning in August."
Skenandore says the current startup-phase CHEFERY has the big goal in the future to become an enterprise.
"This first year will be all about learning as much as we can about our clients and growing with controlled rapidity while delivering consistently delightful meals. Our goal this first year is to raise awareness of our brand and acquire new customers while developing loyalty," he said.
Learn more about the company here.