Castoff is the easiest way to get anonymous votes on photos sent to friends. The product is a private photo-messaging app that lets users send out multiple photos with a question and receive anonymous votes from friends in real-time. Users can set a reply timer ranging from 30 minutes to 24 hours and see live voting results.
The Castoff team is one of the teams in the first cohort of The Mill Startup Accelerator.
The Mill is an accelerator headquartered in the heart of downtown Las Vegas that is designed to help entrepreneurs evolve. The team has two programs — one for people to test ideas and one for seed stage startups.
The seed stage startup program, The Mill Startup Accelerator, is designed to help seed-stage companies focused on developing a strong culture and exceptional customer service. The program team and mentor network work together to accelerate growth and get startups to the next level.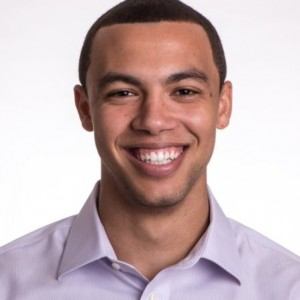 "I came up with the initial app idea when I was working full time in digital advertising back in January of 2014," said Blake Arnet, Castoff cofounder and CEO. "We had an industry event that week and I didn't know what blazer to wear, so I wanted to poll my friends and get their opinions. I didn't want to mass text or post on Facebook, so the idea for Castoff just hit me! Castoff allows users to get anonymous votes and private comments on photos sent to friends in real-time."
Arnet and cofounder Alex Jacobson met on the varsity basketball team in 2004 and the duo has been close friends ever since.
"Our previous venture together a few years ago failed, but we learned a lot from that experience," said Arnet. "Alex's dad, Jake is our third co founding partner. The day I thought of Castoff I called Alex and Jake and they were on board. I run the vision, marketing and business side of Castoff while Alex is the CTO focused on the product and user experience. Jake is our lead software engineer and I like to call him our "tech guru" since he has over 40 years of programming experience. I always like to say we have the world's tallest programmer in Alex — he's 7'1″! Also, not many early-stage startups can say they have over 50 years of programming experience."
The Castoff team was researching accelerator programs in LA and Vegas and found The Mill.
"I believe they're the only accelerator in Vegas, but we applied to The Mill because we think Vegas is the next big startup city behind LA," Arnet explained. "There is so much energy, excitement, and potential in the Vegas startup scene, so we're thrilled we got accepted into The Mill!"
The team's goals during their time at The Mill is to prove proof of concept, meet as many people in the startup community as possible, learn from experienced entrepreneurs, and grow our user base. They will be living in Las Vegas until the end of June, and are excited to attend Collision Conference in May.
"We're most excited to meet and build relationships with the Vegas startup community," said Arnet. "We've already talked to a few people and everyone's been helpful thus far. Our 2 main goals in terms of the business are to prove proof of concept and grow our user base. We also look forward to the mentorship, learnings and advice from the startup leaders in Vegas!"
The #VegasTech community can help the team at Castoff in a few ways.
First, the team asks for help growing their user base by signing up for Castoff and adding friends.
Second, Arnet says networking and meeting other startup founders would be invaluable for the team as young entrepreneurs.
Finally, Arnet says the team is looking for exposure in the startup world. "We believe our technology is fun to use and has many use-cases across peer-to-peer and business to customer communication," he said.
Meet other VegasTech startups. Follow our series here!