Do you love playing Daily Fantasy Sports? Las Vegas startup BlitzPick makes creating fantasy sports rosters easy.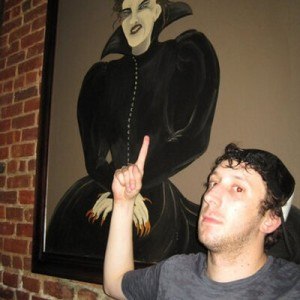 "BlitzPick is a mobile app for FanDuel and DraftKings users," said founder Brett Richey. "We streamline the player research and news tracking process so our users don't have to spend hours researching and then following injury news. We provide projections and a lineup optimizer so users can build their own lineups, generate one from scratch, or input a few players and let BlitzPick fill in the rest."
Richey and the BlitzPick team solve the need for a robust tool for Daily Fantasy Sports (DFS) users on the go.
"Most existing tools are either exclusively web-focused, or web-first with mobile as an afterthought," he explains. "The entire research and tracking process can be incredibly time-consuming so we provide a streamlined alternative for users that want to create competitive lineups but don't have hours to spend on research."
As of December 2015, Richey has seen $1,379,172 in lifetime poker earnings.
"The two-time World Series of Poker runner-up has been playing the game for a decade – his first cash came way back in April 2005 when he took third in the 2005 New England Poker Classic for $44,520 – but as of late he's disappeared from the poker scene. The reason? Daily Fantasy Sports (DFS)," writes Chad Holloway in this PokerNews.com feature. "However, unlike former poker pros who left the game to play DFS – such as November Niner Max Steinberg – Richey left poker to focus on BlitzPick, a mobile app for FanDuel & DraftKings users featuring a lineup optimizer, player news, stats, and real-time alerts."
Richey says he was an avid Daily Fantasy player in addition to being a professional poker player in New York City, so the idea for the startup really stemmed from a need he had for a quality, fast mobile research tool for DFS.

"Between long hours at the poker tables, spending time with my girlfriend, and enjoying my social life I didn't have a lot of free time to devote to DFS but I enjoyed playing," he recalled. "I would be out and about trying to research and set lineups and the existing tools were very frustrating to use on mobile devices. At the same time I was frustrated with the long, late hours that being a poker player in NYC entailed so I decided to move to Las Vegas to start BlitzPick."
Today, BlitzPick is the first daily fantasy sports lineup optimizer created by Las Vegas sports professionals. The startup's cutting-edge, proprietary algorithm has been carefully fine-tuned to help players create a competitive daily fantasy sports team as quickly as possible.
For Richey, BlitzPick is his first entrepreneurial venture and startup. And he says he has learned a lot so far.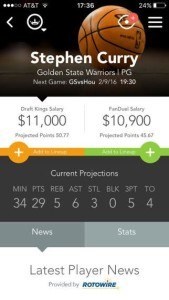 "The main challenge has been trying to get outsourced partners to share the same passion I have for my vision," he said. "Ultimately, when you rely on another company they have their own agenda and business goals and those don't necessarily always align with mine."
Richey says that after observing the startup scene in Las Vegas firsthand, it's interesting to him but he thinks there is a lot of room to grow.
"I would like to see more resources devoted to attracting talent to the area," he suggested. "The cost of living here is so much cheaper than in cities like San Francisco but the startup ecosystem is much stronger out there. I hope to see a stronger community out here."
In fact, BlitzPick is hiring right now. "We are looking for a javascript engineer proficient in Node.JS, an iOS developer and a designer," said Richey. "We aren't looking for beta testers at the moment, but will be in a few months. And we are also preparing for another fundraising round shortly. Anyone interested in working with BlitzPick should feel free to reach out to me at
[email protected]
."
Richey is hoping 2016 will be a big year for his company.
"We are building our internal team and focusing on improving our product," he said. "Our goal is to provide the best mobile experience for DFS users: Help them win, save them time, and most importantly enhance their enjoyment of the process because ultimately DFS is a game and the experience should be fun. By accomplishing that I believe we can reach significant market share of mobile DFS users by NFL."
"I'm enjoying the experience – it takes a mindset similar to poker – there are lots of ups and downs," he said in a
recent interview
. "It's best to stay even-keeled and try and make the best decision possible."
Meet other startups who call Las Vegas home in our "
Meet #VegasTech Startups
" series!