Las Vegas-based company BannerView.com has been changing the way businesses get online by building websites for them at do-it-yourself prices. Business owners can get a customized website powered by the team's new offering called BannerOS. BannerOS is software that was created to help companies turn their website into a business tool in as little as 72 hours.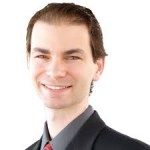 "BannerView.com was created as a traditional website development service and currently staffs ten. Most of our staff works out of our Las Vegas headquarters with a few working remotely from other states," said Chairman, President, and CEO Mark A. Cenicola. "Last year we launched a service where we build robust websites within 72 hours, fully customized to a customer's needs. Over the coming months, we'll be introducing these same tools allowing Web designers to build extensive customer websites in a fraction of the time it currently takes."
Mark A. Cenicola and his team started working on the first version of BannerOS because they found that by having all of their customers on a single platform, they could reduce development and maintenance costs.
"After several years we decided to only bring on new customers if they used BannerOS which meant we had to turn down a lot of business opportunities to grow customers using other platforms," he said.
He says managing resources effectively while building a software platform and also running a website development service business has been his team's biggest challenge.
"For many years we sacrificed high profits by investing them back into development," he said. "However, we're lucky to be in a situation where the services side of our business has funded our software development initiatives meaning we haven't had to dilute ownership by taking on expensive venture funding."
One of the most exciting aspects of BannerOS is Grip development, which opens the door for developers to contribute to the ecosystem.
"In a stage or Hollywood film production, you have people referred to as 'grips.' The grips are the helpers behind the scenes that make a production run," explained Mark A. Cenicola.  "We took the term and introduced BannerGrips, (referred to as plugins in other systems). Grips enhance the functionality of a website and work behind the scenes to help organizations use their websites to grow their businesses. We've designed more than a dozen Grips that handle features ranging from live chat to ecommerce. All of the Grips are designed to work together seamlessly. It lets websites collect advanced visitor profiling data across all activity a person does on the website. This provides comprehensive analytics to small businesses that don't have the resources to compile that data without dedicated staff or expensive enterprise level software."
The BannerOS team is currently the only developers who have built Grips, but the team says they think there's a market for third party Grip development.
"As a precursor to getting other developers to build Grips, we recently launched the Grips store to make it easy for customers using BannerOS to try new Grips," said Mark A. Cenicola. "The store will serve as the foundation for third parties to deliver Grips to BannerOS customers and offers a unique recurring revenue model for developers."
"As part of our new focus, we don't want to build websites," he continued. "We need other website development companies to adopt BannerOS as a platform upon which they build their customer websites. We think BannerOS is a cost effective alternative to other commercial website platforms and is secure and affordable enough that it can compete with purely open source content management systems. It's a hybrid product as it uses both proprietary and open source technology."
With development of this offering, the team is excited to overcome a challenge they have faced for years — partnering with Web development companies while not competing with them.
"It's a tough situation to build partnerships when you offer services that directly compete with those partners," Mark A. Cenicola said. "We're no longer in that situation and will actually be a source of growth for businesses that previously used to be our direct competition. The first step in that direction was when we launched the ability to get BannerOS without getting a website built by BannerView.com."
He says that because BannerView.com has such a large name in Las Vegas, their team still receive referrals for services ranging from custom website development to search engine optimization.
"We'd like to refer this business to local developers that are building websites on the BannerOS platform," he said. "We can help our fellow VegasTech companies grow their businesses, not only locally, but on a national basis since most of our growth now comes from outside of the valley. Our mission in 2015 is to develop a number of partnerships with Web development firms and see them roll out websites using BannerOS for their customers. We'd like to see the number of websites built on BannerOS by our partners surpass the several hundred customer sites we've built ourselves as part of our testing of the platform. We've proven the model works and think it can change how developers go about building customer websites plus provide them higher margins and more time to focus on additional revenue generating services."
"Being a native of Las Vegas, I've seen VegasTech grow from an idea into a venture capital backed community," he continued. "I was active in the Jellies and various networking events during the formative years and our CTO participated in Las Vegas Startup Weekend. Recently, I haven't been as active in the scene due to the focus on our new offerings. You can expect that to change as we begin meeting with the Web developer community and introducing them to BannerOS as a way to grow their services business."
Learn more about BannerOS and sign up for a trial here.