Las Vegas-based Axiom Cyber Solutions specializes in managed cybersecurity for small to medium sized businesses. The company co-founders both have extensive diplomatic cyber security experience with agencies like the U.S. State Department, European Union, and the United Nations. Today, the co-founders work to provide cyber security services to companies looking to find and fix gaps in their cyber protection.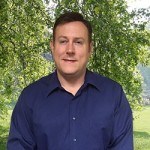 "71% of cyber attacks occur at businesses with fewer than 100 employees and 60% of small businesses go out of business within 6 months after a cyber attack," said Troy Wilkinson, CEO and co-founder. "We have found that most small to medium sized businesses do not have an IT team, let alone a cybersecurity specialist, to keep them protected against today's evolving threats."
The team at Axiom provides these small to medium sized businesses with managed cybersecurity for as low as $199/month. Through vulnerability assessments, penetration testing, and compliance audits, Axiom can identify weaknesses in a company's defenses and then help remediate the gaps.
"The biggest hurdle for small businesses is knowing where to turn for help when it comes to their cybersecurity," said Wilkinson. "The cybersecurity world can be very daunting and confusing, especially for non-technical people. We at Axiom alleviate that headache by sending customers our fully configured Axiom Sentry firewall that we produce here in Las Vegas. It's plug and play, easy as 1-2-3, and we manage the firewall for the clients making sure it's updated every day without the need for a reboot or impact to the business' operations."
https://www.youtube.com/watch?v=buYWKFvkTh0
Wilkinson has 20 years of experience in cybersecurity forensic investigations from law enforcement and government work.
"I have a true passion for it. Shannon, my wife, and I saw a huge need for this service in Las Vegas," he said when recalling the founding of Axiom Cyber Solutions. "We were always dealing with companies that were located in different states and we wanted to provide a local resource for businesses here in Vegas. While we do service businesses nationwide, Vegas is our home."
Axiom Cyber Solutions is the duo's first startup venture.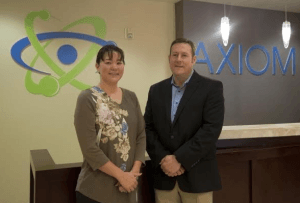 "Shannon is on the software side of things and I am on the hardware side, so it was a perfect mixture of our talents and it gave us the opportunity to do something we are truly passionate about," he said. "Our biggest challenge looking back has been going from a technical engineering mindset to that of a business owner who has to worry about payroll, taxes, and all that fun business stuff. Luckily we have had success finding a good team and building a family-type culture. Brand awareness has also been a challenge as we are often asked how we compare to major brands. Our answer is always we do far more than they do and we'd welcome the chance to prove it!"
Wilkinson says it was natural to start the business in Las Vegas as their roots here run deep.
"Shannon is a graduate of UNLV and has lived here since 1996," he said. "Even when working for the United Nations abroad, Shannon's heart was here in Vegas. Not only that, but our family lives here and we felt that this is where we wanted to build our business. I believe that tech startups can really thrive here because of the wonderful support from the community."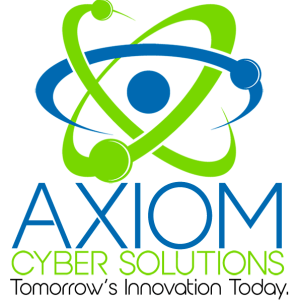 Right now, Wilkinson says Axiom Cyber Security is looking for opportunities for clients, investors, brand awareness, as well as any business networking opportunities.
"We love meeting like-minded individuals and we are always open to speak with anyone about what we do," he said. "In 2016, we want to continue strengthening our partnership with local carriers and continue growing our relationships. Our main goal is to provide excellent service for Las Vegas while continuing our expansion nationwide. We would like to increase our employees by 25% and continue investing in our research and development of advanced firewall and DDoS solutions."
Get to know other startups who call Las Vegas home! Follow our "Meet #VegasTech Startups" series.