CreativeMornings is a free, monthly breakfast lecture series for the creative community. The event was started in New York City by Tina Roth Eisenberg, founder of swissmiss. After attending a number of classic, multi-day conferences, she was looking for an event that was more accessible and nimble. On September 19, 2008, Eisenberg opened her door and hosted the first CreativeMornings at her design studio in Brooklyn, NY.
Now, month after month, CreativeMornings is a face-to-face breakfast event series connecting and celebrating the global creative community. The community believes that everyone is creative and everyone is welcome.
Because of volunteer organizers, CreativeMornings is currently in 130 cities in 55 countries around the world. Las Vegas is now on the list!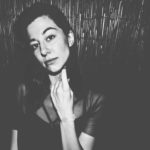 "Often times we need to "step away," in order to reflect," said Megan Arzaga, Host of CreativeMornings Las Vegas. "CreativeMornings to me is the place your dreams and aspirations go to take a vacation, hit the reset button, and drink a Mai Tai on the beach."
Arzaga says the reset button for her is a talk packed with inspiration, the Mai Tai is switched out for coffee, rather than the beach she heads somewhere in Las Vegas, and the vacation overall is an environment full of laughter and colorful minds.
"I'm personally drawn to the vision CreativeMornings strives for within "Everyone is Creative, Everyone is Welcome." Where can our skills and creativity take us in terms of collectively affecting ourselves, our cities, and the world? This is something the Vegas Chapter and all chapters around the world work to explore together. The platform is flexible and most everything is open to interpretation, so we're constantly growing and learning from one another," she said.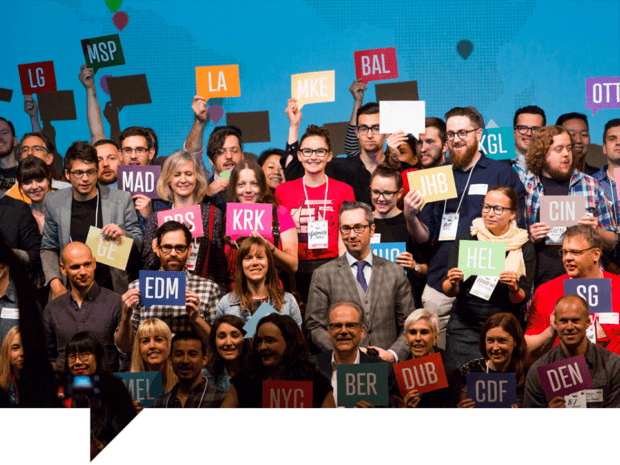 Arzaga decided to host CreativeMornings Las Vegas events at downtown Las Vegas coworking space, Work In Progress.
"We like to bounce around and feature different locations in the city that connect with the CreativeMornings brand," she said. "The holy grail to us are places that give back to the community in some way, are hubs for creativity, and have air conditioning in the summer. Work In Progress is one of those places that can continue to make an important impact in the development of this city and it's population. When you find places like Work In Progress, you can really feel them caring."
So who should join Arzaga and other community members at CreativeMorning Las Vegas events?
Arzaga says members of the local team and community are all people who wish to be around those looking towards the future of our home, world, or industries.
"Right now we fluctuate between fifteen to fifty people per event," she said. "They are from culinary backgrounds or active entrepreneurs, photojournalists, UX designers, artists, marketers, students, creative directors, musicians, filmmakers, engineers, etc. We're really a hodgepodge of local talent looking to know and learn more about what's happening around us and how to be a part of it."
This group shares something in common though, she says. It's a room full people who live with purpose, are driven by passion, want to work hard, and create change through action. And what Arzaga finds amazing about the CreativeMornings community is that she can tap into that same type of community when she visits other meetups in new cities.
"I've yet to meet a person thanks to CreativeMornings that I couldn't talk to for hours, that hasn't made me smile, or that didn't teach me something new," she said. "I'm expanding my horizons, and thus more able to plug myself in where it might make the most beneficial difference all around."
Right now, Arzaga says CreativeMorning events happen around the Downtown or 18b area, but they hope to see that as the community grows, there will be more ways to highlight creativity happening elsewhere in the valley like The Strip and Henderson.
"We've noticed disconnect amongst different creative sectors, but also individuals whose work doesn't involve a direct outlet or business here," she said. "We want to assist in everyone's goal of making Las Vegas less of a place just to live, but a fully encompassing home. We want to do this by contributing to platforms that allow for expression. Our team came together because we feel the progress, and we want to be an avenue that reflects Las Vegas back onto itself and out to the world."
Thanks to the work of Arzaga and the local team, CreativeMornings Las Vegas is full steam ahead. By the end of 2016, she hopes to double the number of partners, volunteers, and attendance.
"It's a very direct relationship," she said. "The more people involved and making it happen together, the better the experience becomes."
When it comes to #VegasTech community members, Arzaga admits she feels CreativeMornings Las Vegas isn't connecting with the community they way they'd like to. She would love to hear #VegasTech community members share their stories.
"There's a lot that we see happening in the tech sector," she said. "Aside from attendees having conversations about it, it would be beneficial to lock in some speakers over the next six months."
Arzaga is seeking creatives with stories and passion, not just expertise or textbook success alone.
In addition, Arzaga says the group is in need of sponsors who can be partners, as she sees things as a two way street.
"If it's in your company's heart to sign a check and feel great about it, we won't say no, but we'd rather we come up with something neat together!" she said. "If you've got ideas upon ideas, please reach out to us at [email protected]!"
Lastly, if you aren't up for speaking or sponsoring, there is always room to help out as a volunteer.
"Our volunteers don't just help with finding speakers, partners, or setting up the event," explained Arzaga. "We have such a flexible platform for tons of projects and content. Our team and volunteers are starting a community portrait series, a podcast, and talking about sharing their skills with kids. We want to join together to create fun and different events, and have plenty of ways to incorporate showing someone's work. If you're interested in becoming involved at all, reach out to us so we can have a conversation to find out more about you and all your creativity!"