Provo, UT was named #3 Best Places for Business and Careers by Forbes. We talk with Sariah Masterson, Assistant Director of the Startup Dojo team about what makes Provo a great place for tech.

"If I had to use one word to describe the startup community in Provo, I'd say: Collaborative," said Sariah Masterson. "Our 'small-city' mentality boosts community spirit and support for local success — which is a really cool thing to be a part of. With two co-working spaces (the Startup Dojo and Camp4) and groups like Boom Startup, 1 Million Cups and two entrepreneurial focused Universities there are a lot of resources for eager entrepreneurs. The Provo Dept. of Economic Development is also very closely involved in finding ways to support local entrepreneurship — from hosting "Open Houses" to sponsoring community training and networking."
The Provo, UT community has launched a variety of companies ranging from Developer Training Schools to apps with millions of downloads such as Scan. There are also high tech gadgets, such as Owlet and Novi.
"Provo is also home to one of the most influential YouTube community behind only LA and London for total subscriber base," she said.
Sariah Masterson said the community has grown quite a bit in recent years.
"With a number of major exits under our belt (Novell, Omniture, Skull Candy, FusionIO, HireVu, Vivint, Ancestry.com, etc.) we have a fast growing community with growing experience in several verticals," she explained. "Provo hosted their first Startup Weekend earlier this year, is home to dozens of meetups and maker meetings, and was the third city on earth to gain full access to Google Fiber. Local growth has caught the attention of outside investors like Sequoia, OpenView, and Google Ventures which has further accelerated startup growth in the area."
You can find a number of amazing startups calling Provo, UT home.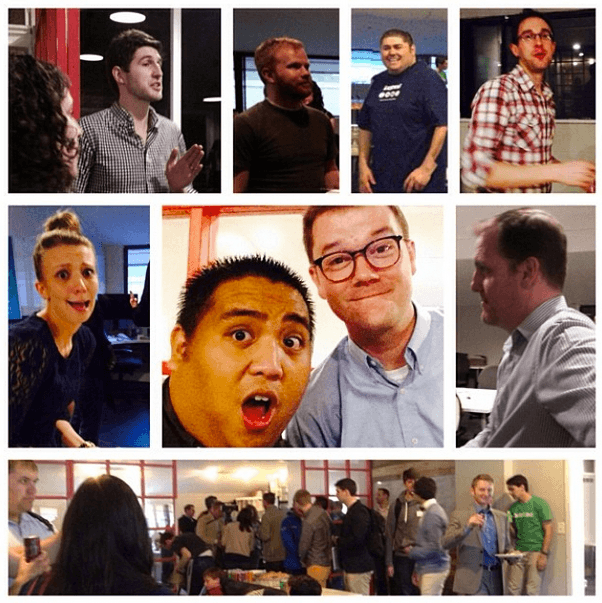 "Owlet is a company that's created a revolutionary tool for infant safety," Sariah Masterson said. "It's a sock that monitors your baby's heart rate and alerts your phone if anything is wrong. It's specifically designed to prevent SIDs and they've received millions of dollars in funding. The best part is, they've decided to stay here in Provo!"
"Sprout is a company that moved to Lehi this month, but they started out in Provo specializing in kids furniture," she adds. "Sprout furniture is designed to be put together without any tools and is made in the USA from recycled wood. It's creative, modern, colorful and another example of how innovative our community can be."
She says Coding Campus is in the middle of their 5th cohort teaching students to code and has a 100% job placement rate within 2 months of graduation.
"It's been awesome to watch their students grow and join exciting teams working to solve big problems," she said.
"The Provo Department of Economic Development has been one of the most active parts of government I've been involved with. They're always thinking of new ways to improve the business community, bring technology to the people and how to involve as much of the community as possible," she said. "They're a true member of the startup community in Provo. It's this group that supports the Startup Dojo, Camp4, 1 Million Cups, Startup Weekend and many other groups and organizations in Provo."
The biggest challenge facing Provo, along with many other startup communities we have profiled, is investment.
"The angel community is somewhat fragmented, and we're a bit short on series seed/A financing," Sariah Masterson said. "The VCs and PE groups are primarily located in Salt Lake City and tend to look at later stage deals. In the last 12 months several new groups including Peak Ventures and Plus550 have joined seed funds like KickStart and accelerators like BoomStartup to fill the gap, but more can and will be done."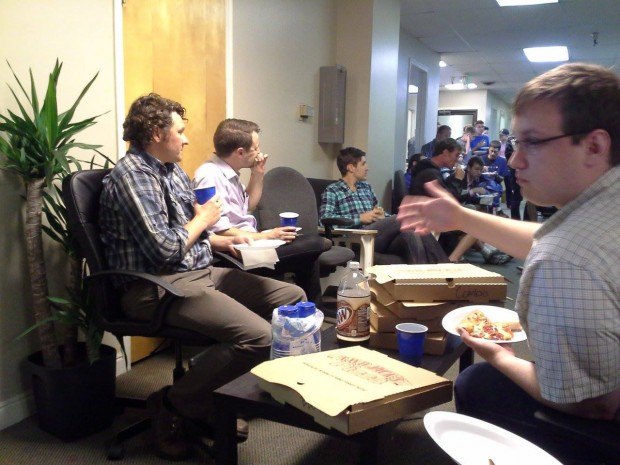 What makes Provo a great place to build a startup is the collaborative community of entrepreneurs
"The local lay-community in Provo is awesome. They're extremely supportive of new ideas and products," Sariah Masterson said. "They're always willing to give something new a try and this helps a lot with building markets and getting the word out on new products and ideas. Our startups are also extra supportive of each other. If you need help, are looking for some specific talent, or just need to get the word out, just ask around — chances are, you'll find a number of people who can help you with what you're looking for."
Sariah Masterson says she thinks Provo could go a couple of different ways in the coming years.
"Part of that really depends on whether or not we can get all of these startups to stay in the area," she said. "If there isn't enough local investment, they'll find investment out-of-state and move to be close. I've seen it happen and it's exciting for my friends who are leaving, but sad for Utah County. If we really want to become a sphere of influence in the tech world, then we've really got to keep technology in Provo."
If investment continues to improve, then she thinks Provo has all the tools and resources to blossom.
"There's a strong "made in Provo" vibe to our community and people want to build up the local community rather than leave for other pastures," she explains. "Most likely the acceleration of large exits and outside funding will continue to facilitate a new generation of successful companies that will make Provo a legitimate hub for entrepreneurship for decades to come."
Sariah Masterson thinks there are ways the #VegasTech community can support the growing Provo startup scene.
"Let's get to know each other better at the startup level," she suggests. " We could partner on larger events to help our communities work together. Another idea is to share access to expertise and investors."

About Provo Startup Dojo:  Collaborative co-working space for tech companies. Enjoy working next to other great companies, regular hackathons, lunches and tech community events. The Startup Dojo was founded to create a collaborative workspace for early stage tech entrepreneurs in Utah Valley to launch and scale their ventures. Sort of like a startup friendly middle ground between your garage and a "real" office. We have regular events and meetups to build the community, inexpensive office space to give startups a home and sponsors to make it all possible.