Welcome back to the unrivaled realm of LevelUp, the pinnacle showcase of tech brilliance in Startup Vegas.
Brace yourself for a convergence of boundary-pushing visionaries, shrewd investors, and a tapestry of awe-inspiring concepts that should shape the thriving startup community in Nevada.
As always, we invite you to immerse yourself in these visionary pitches and see how these up-and-coming businesses aim to create monumental advancements in their industry. At StartUp Vegas, anything is possible.
StartUp Vegas – LevelUp!
LevelUp is an electrifying event held bi-monthly in the heart of the Las Vegas Valley. It brings you the very best in local tech innovation. This month, our guest speakers represented a variety of industries across technology, health, and management:
Accelerated video content creation services
Centralized solution for end-of-life healthcare management
Streamlined and user-centric tools for business compensation plan management
How will these companies pull it off? Read on!
Video Creation at the Speed of Life: Lucihub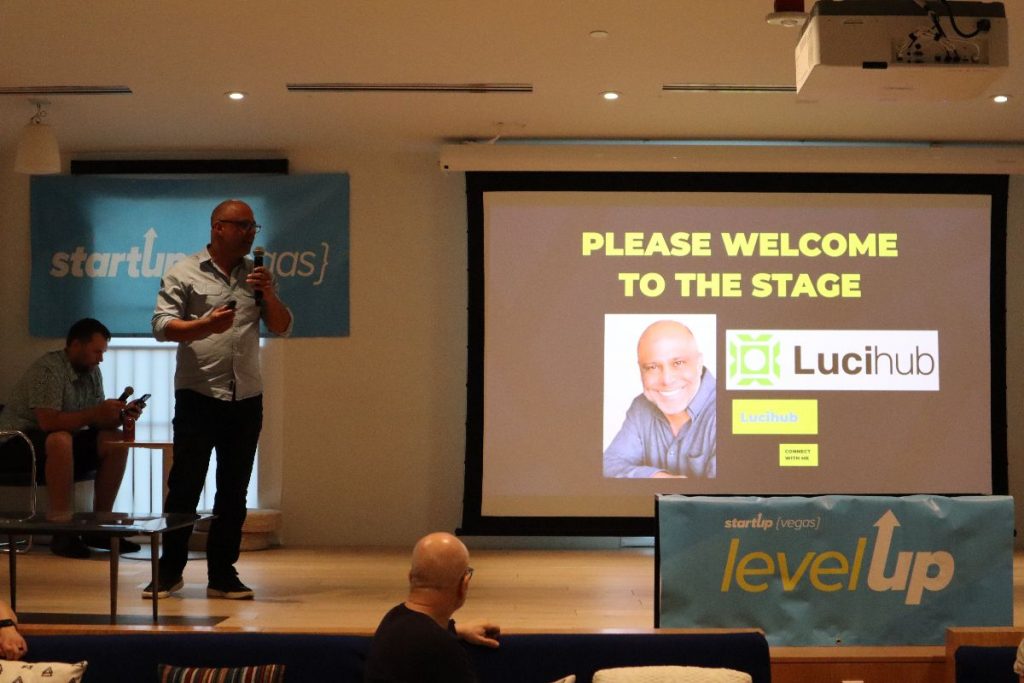 We've all heard that content is king, but these days, your company needs a royal-sized budget to guarantee seamless content production from filming to publication.
Introducing Lucihub, the revolutionary managed-service video production, cloud, and mobile app designed to transform the way you create and share videos.
With Lucihub, the power to capture, collaborate, and create stunning video stories is at your fingertips; it provides a seamless, enhanced experience for users unlike any other.
All users do is sign into the application, add film content, and upload the raw data to the Lucihub cloud. From there, Lucihub's team of experts takes over. They utilize advanced technology and their creative prowess to transform footage into high-quality, polished video stories.
Lucihub's service is offered through tiered subscriptions that provide ongoing access to the platform's AI-powered production cloud. As Lucihub grows, current tools will be supported with additional functionalities that will help the platform better address the needs of new verticals and create unforgettable experiences for enterprise users.
Whether you're an individual content creator, a business owner, or part of a creative team, Lucihub empowers users to effortlessly bring their vision to life. Lucihub now targets a serviceable available market (SAM) of $14 billion and focuses on U.S. businesses above $5 million.
Lucihub's team is seeking $800,000 in funding to build out additional enhancements, scale teams, and execute the established go-to-market strategy.
Reach out to Amer Tadayon or visit Lucihub to learn more!
Empower Hope: Healthcare Delivered on Your Terms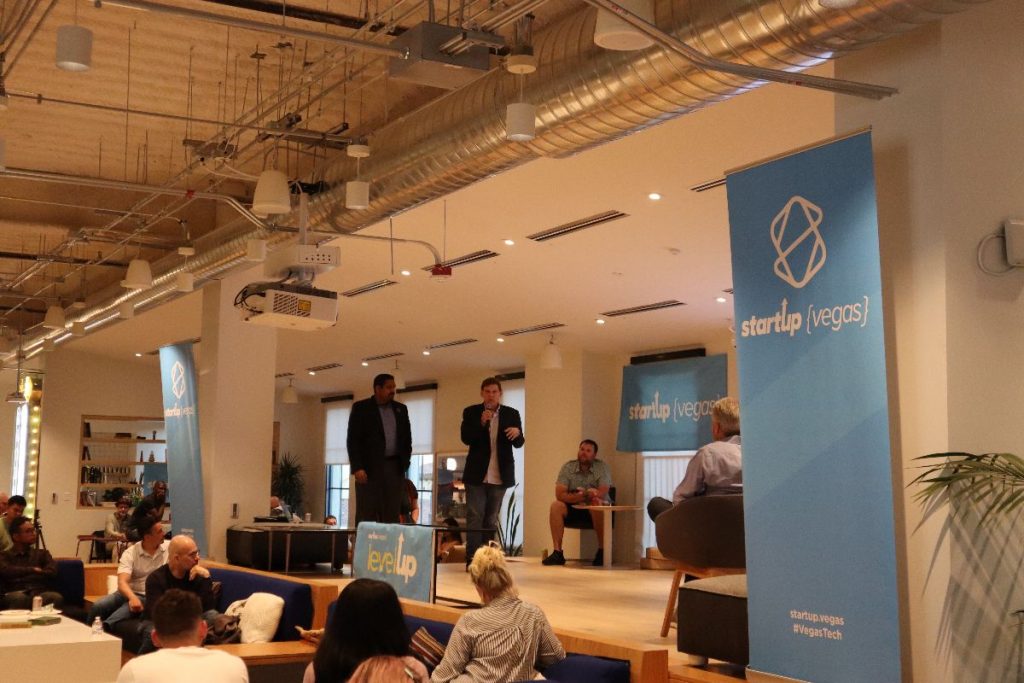 Did you know that poor communication across a patient's end-of-life care plan costs the healthcare system over $100 billion annually? Unwanted care during these trying times creates substantial challenges for both patients and providers. But what if we had a better way to make sure that all palliative care needs could be communicated clearly and easily among caregivers?
Meet Empower Hope, a groundbreaking SaaS company set to revolutionize the way patients handle end-of-life care.
Empower Hope supports patients by making sure that their healthcare preferences are known, discussed, and transformed into actionable care that results in goal-concordant treatment and cost reduction. The beta-ready platform is equipped with a robust portfolio of microservices and products that help clinicians manage comprehensive care plans for every patient.
On the buyer's side, the company's platform caters to the needs of health systems, such as at-risk health systems, US public health systems, and private insurers. By collecting and analyzing data, Empower Hope creates actionable insights within healthcare settings that optimize workflows for clinicians and enhance patient outcomes.
Moving forward, Empower Hope will integrate an exclusive AI mortality model and additional enhancements to further extend the platform's capabilities. To support this growth, Empower Hope seeks $1 million in additional funding. This investment will enable the company to provide enterprise sales mentoring, establish key connections with state, local, and payor entities, and create a collaborative development space.
By doing so, Empower Hope aims to change the way clinicians manage end-of-life care management and create a system in which the patient's voice comes first.
Contact Finly Zachariah or visit Empower Hope to learn more!
ZenCentiv: Your Sales Compensation Guru
[ZenCentiv, Alexander Gaputin, Co-Founder & CTO]
In the realm of corporate expenditures, variable compensation stands as the second largest cost after total payroll. However, many companies struggle with the manual effort required to manage complex benefits plans, which leads to administrative difficulties and costly errors. To exacerbate matters, existing tools for compensation management are notorious for challenging user experiences. That's where ZenCentiv steps in.
ZenCentiv is a cutting-edge SaaS-based solution that brings unprecedented ease and efficiency to sales compensation management. With its intuitive menu-driven interface, ZenCentiv helps sales teams achieve productivity like never before. To do this, it:
Automates processes and reduces costly errors associated with manual workflows
Motivates teams and keeps employees aligned with company goals, quotas, and milestones
Optimizes systems by gaining insight into performance trends that drive results
Across these three goals, ZenCentiv offers a series of user-centric administration processes that help businesses manage compensation plans with ease. Upon purchase of a license, ZenCentiv provides a proprietary, menu-driven calculation engine that stands out as the most agile solution on the market for compensation management. Unlike comparable solutions, ZenCentiv offers lightning-fast deployment in a matter of hours – not days or months.
Plus, ZenCentiv can be integrated with various data sources to ensure seamless connectivity with existing systems. This provides simple, out-of-the-box reporting and customizable dashboards that provide real-time visibility into sales performance.
ZenCentiv is actively recruiting clients and will soon seek $1 million in funding to continue to drive innovation and shape the future of sales compensation management.
Reach out to [email protected] to learn more!
June 2023 LevelUp Overview
June's LevelUp brought together 159 attendees at WeWork Town Square with professionals across a broad range of industries, each of whom plays a valuable role in supporting the region as a premier tech destination.
Panelist Shout-Out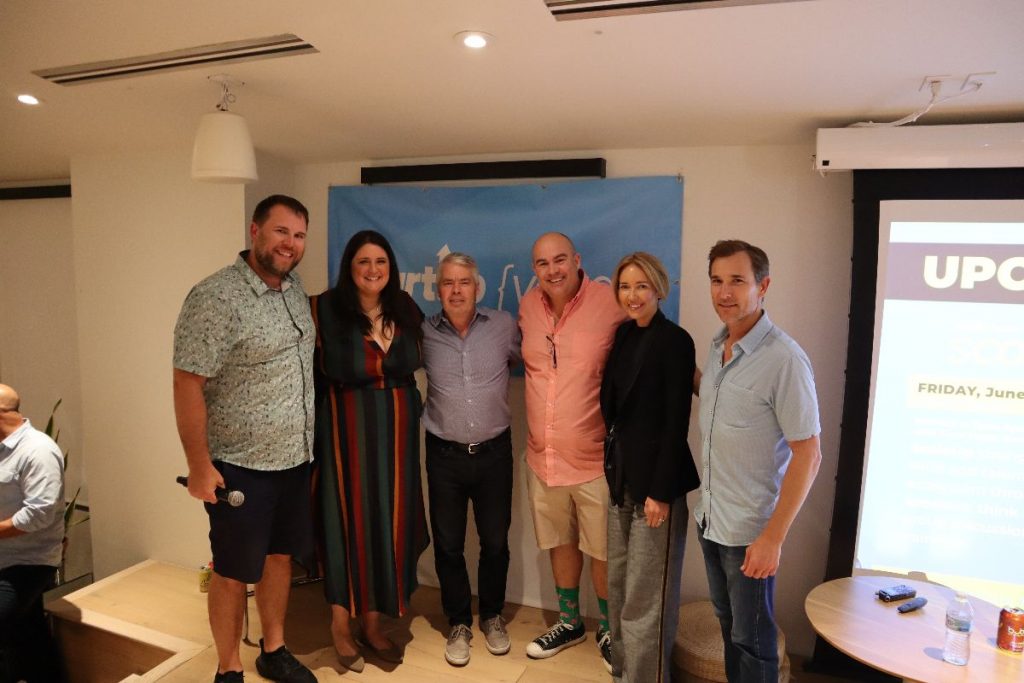 LevelUp is powered by the ongoing support of our community advocates, industry experts, and, of course, volunteer panelists who provide questions, insights, and support. This month, we're giving a shout-out to Bob Christopher, John Emmons, Sarah Evans, and Jason Koch. Thanks for making this month's event a success!
Coming Attractions
Tired of learning? Neither are we! Keep your calendars open for the next events in our series:
ScaleUp (Friday, June 23rd) Strengthen the skills and talents of the Nevada ecosystem through rotating speakers, think-tank style group discussions, and training.
(WeWork in Town Square, 6543 S Las Vegas Blvd, Las Vegas, NV 89119)


LinkUp (Wednesday, June 28th) A monthly meetup for local startup founders and entrepreneurs to work remotely in a community workspace setting while they network. (WeWork in Town Square, 6543 S Las Vegas Blvd, Las Vegas, NV 89119)


LevelUp (Friday, July 28th)An event that highlights the best of #VegasTech by providing opportunities for companies to pitch to a panel of experts and create a great networking opportunity for the ecosystem.
(WeWork in Town Square, 6543 S Las Vegas Blvd, Las Vegas, NV 89119)
Get in touch to learn more about our plans for StartUp Las Vegas!
Heather Brown ([email protected]) and Piotr Tomasik ([email protected]) are the Co-Founders, operators, and moonshot architects for StartUp Vegas. Their mission is to support the critical infrastructure, guidance, and community needed to make Las Vegas a premier destination for tech innovation in the nation.
---