Welcome back to Startup Vegas's premier showcase of tech innovation—LevelUp!
As always, we brought together entrepreneurs and investors, tech enthusiasts and innovators, and a range of fantastic ideas to create a thriving community for startups in Nevada. LevelUp is where groundbreaking ideas collide with cutting-edge technology, where ambition meets creativity, where the impossible becomes possible—and we're here for every minute of it.
With each pitch, you'll witness the fierce passion, tireless dedication, and unwavering drive that these entrepreneurs have poured into their startups. You'll see firsthand how they've worked to revolutionize their industries and leverage new technologies to make their mark in the world.
StartUp Vegas – LevelUp!
LevelUp is held every two months right here in the Las Vegas Valley. Each month, we bring you the latest and greatest innovations in the tech world and give startup owners the opportunity to accelerate their brand's growth through strategic partnerships with investors.
This month, we saw some awesome advancements in three areas:
How to find affordable and compassionate senior living options
How to promote personal wellness through anywhere-, anytime-hair styling
How to help passionate fighters make their mark on the world
Read on to hear how these three companies make it happen!
ZNest Brings Power Back to the People Through an Innovative Senior Living Marketplace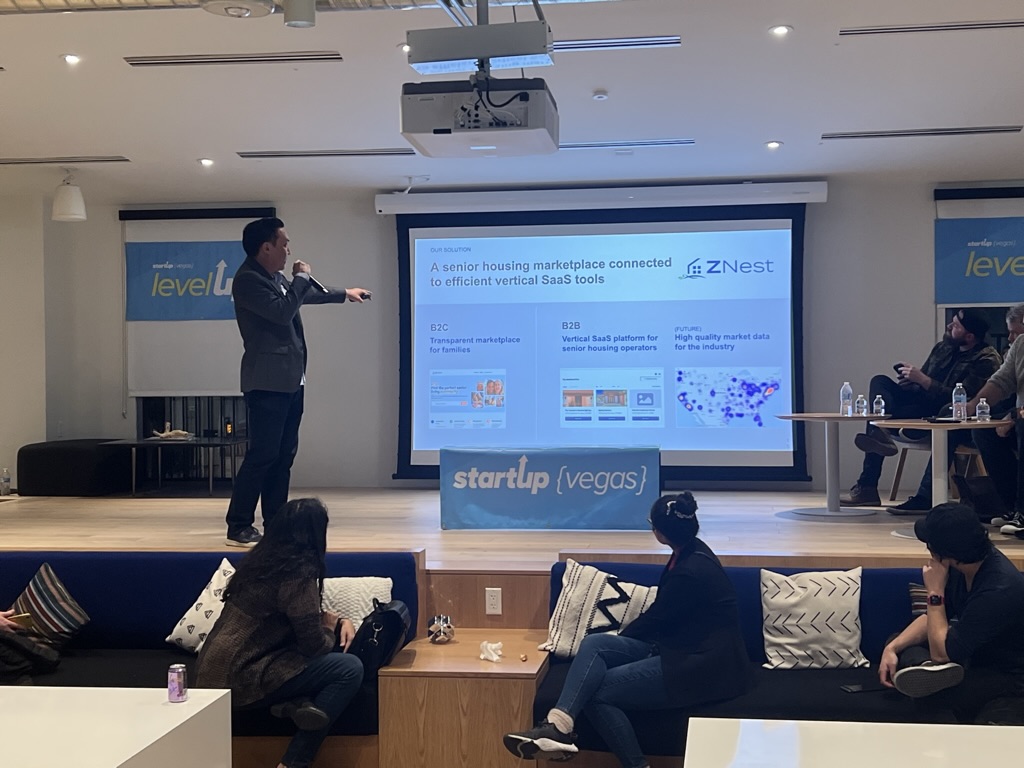 [ZNest, Bennett Kim, Co-Founder & CEO]
Those who've attempted to find the perfect 55+ living community for their senior family members know what a challenge the process can be.
It's a fragmented industry that lacks transparency for consumers because it's often driven by referral sites governed by corporate sponsors. On the owner side, these facilities lack efficiency in processes (80% of senior housing operators still rely on paper!) as well as reliance on referral sites that prioritize only the largest operators.
What if there were a better way for both consumers and operators to find senior housing—one that returns power to the consumers and streamlines critical processes for owners?
Meet ZNest—the first integrated vertical software-as-a-service (SaaS) and marketplace platform for senior housing.
Dubbed the "Zillow of assisted living communities," ZNest provides a senior housing marketplace connected to efficient vertical SaaS tools. It focuses on cloud-based document management and better connections to new digital data. ZNest's founders believe that the hunt for assisted living communities should be as easy and transparent as finding an apartment, and their solutions reflect this vision.
"We're uniquely positioned with a marketplace and a vertical SaaS that is connected," says Bennett Kim, Co-Founder and CEO of ZNest.
On the B2C side, ZNest creates a transparent marketplace for families to find care, with a user-friendly interface and visible pricing. On the B2B side, ZNest offers a vertical SaaS platform ideal for senior housing operators. It's backed by high-quality market data to provide scalable subscription pricing options and additional advertising opportunities as the platform grows.
Above all else, ZNest aims to create a better senior housing industry that focuses on helping families first.
"We're democratizing data for the families. We're giving away all that data that a billion-dollar place for mom is trying to monetize," says Kim. "We're saying, 'No, that shouldn't take place anymore.'"
ZNest is already connected to 80 senior housing operators through two strategic investors and has raised $915,000 in capital. They are currently raising $250,000 more with a focus on hiring new engineers alongside new sales & marketing efforts. A public launch is planned in the coming month.
Contact [email protected] to learn more!
Keeping it Fresh With CutNet and Its Personalized Mobile Styling Solution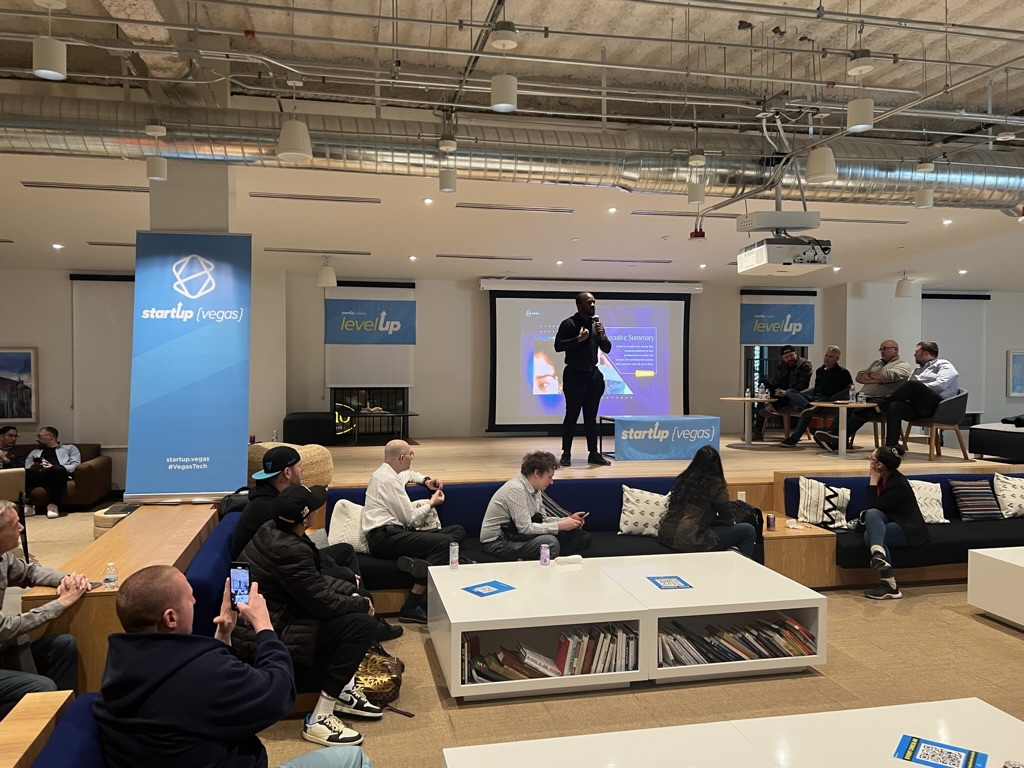 [CutNet, Ivin Huggan, Founder]
For those who struggle to find high-quality hair professionals, convenient styling services can feel like a phantom. Even basic hair styling can come with a variety of challenges. How do I find a stylist who can handle my hair texture? How can I vet the skills of stylists before booking? How do I make sure that chosen stylists will be available when I need them?
CutNet aims to provide mobile hair-styling services to customers whenever and wherever they need them through a personalized and on-demand hair-styling service. Both customers and hair stylists can sign up and benefit from the CutNet network.
"We connect you to hair professionals based on hair preference and hair texture, " says Ivin Huggan, Founder of CutNet.
Users sign up on the CutNet platform and submit their personal preferences for hair styling. The platform coordinates with stylists with matching credentials and provides a list of location-targeted options that meet the user's needs. From there, it's only a short hop to the stylist's door.
This on-demand system allows customers full control over their styling experience. They can view a list of hairstyle options from each professional before they book and can view open appointments. It also gives users an instant list of alternates available in their area, should their preferred stylist be unavailable.
CutNet has experienced rapid growth in its customer base and has partnered with several local businesses in the Las Vegas area, including the Liberace Mansion and Fit Functional Nurses.
The platform offers several key competitive differentiators from others on the market, including the ability to do price filtration, hair preference pairing, and security validation that allows customers and stylists to verify each other upon arrival.
Stylists can set their own prices on the platform to grow their customer base. They can leverage online review systems through Yelp and Instagram to validate stylist abilities. CutNet makes sure that all users get the best experience possible.
"We're transparent to all customers and hair professionals because our purpose is to grow with them and provide convenience long-term," says Huggan.
Visit https://cutnetllc.com/ to learn more!
Rise to the Top: Fightstars Network Aims to Become the Ultimate Fighter Promotion Platform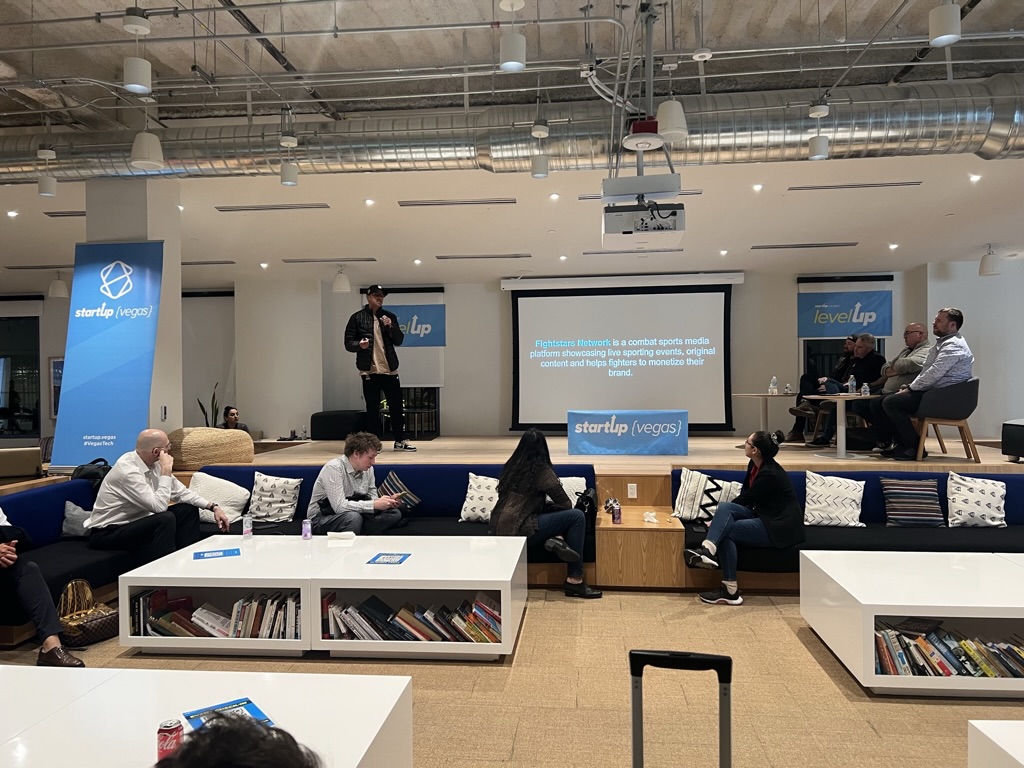 [Fightstars Network, Madison Clavon, CEO]
The world of professional fighting might seem full of glitz and glamor from the outside, but for up-and-coming fighters giving it their all, the hits come hard. Fighters in all disciplines may struggle to monetize their efforts and create unique brands that earn them the recognition they deserve.
To assist with this issue, Fightstars Network was born—a combat sports collective that showcases live sporting events and original content and helps fighters and promotion companies monetize their brands through the latest media and streaming technology.
Fightstars is a unified platform that provides support for fighters who want to operate their own brand independently and without any need for a third party.
"When you come up in the game in boxing, unless you're signed to a big promotion company, you have to be your biggest promoter," says Madison Clavon, CEO of Fightstars Network.
From promotion to merchandising, Fightstars handles all aspects of brand marketing. This includes social media, subscriptions, community, ticketing, messaging, live streams, and marketplace sales. The platform also includes functionality to build out monetization in other ways, such as NFTs, paid shows, and personalized education programs.
While Fightstars Network and its collective partners offer a variety of revenue streams, fighter monetization is one of the most prominent because it provides big opportunities for both partner companies and the fighters themselves—including licensing arrangements they may not be able to find on their own.
"The great thing about this is that I get to utilize all the fighters in the network to pitch to sponsors," says Clavon. "Instead of giving you one fighter, I can give you all of them."
Fightstars currently has 51 fighters in its network and plans to reach nearly 200 fighters by the time of its planned launch in May. Plus, as the platform is hosted on Web 3.0, Fightstars allows fighters to retain control of all data and analytics. It allows them to have their own database for email, text, and other communications.
Fightstars Network is raising $1 million in funding to support further tech advancement and content creation to acquire additional sponsorships.
Visit https://www.fightstars.network/ to learn more!
March 2023 LevelUp Overview
Give it up for another awesome LevelUp event!
March's LevelUp brought together 160 at WeWork Town Square with professionals across a broad range of industries.
Attendee Breakdown:
Entrepreneurs: 54%
Marketing: 13%
Investors: 12%
Developers: 11%
Creative: 6%
Other: 4%
Panelist Shout-Out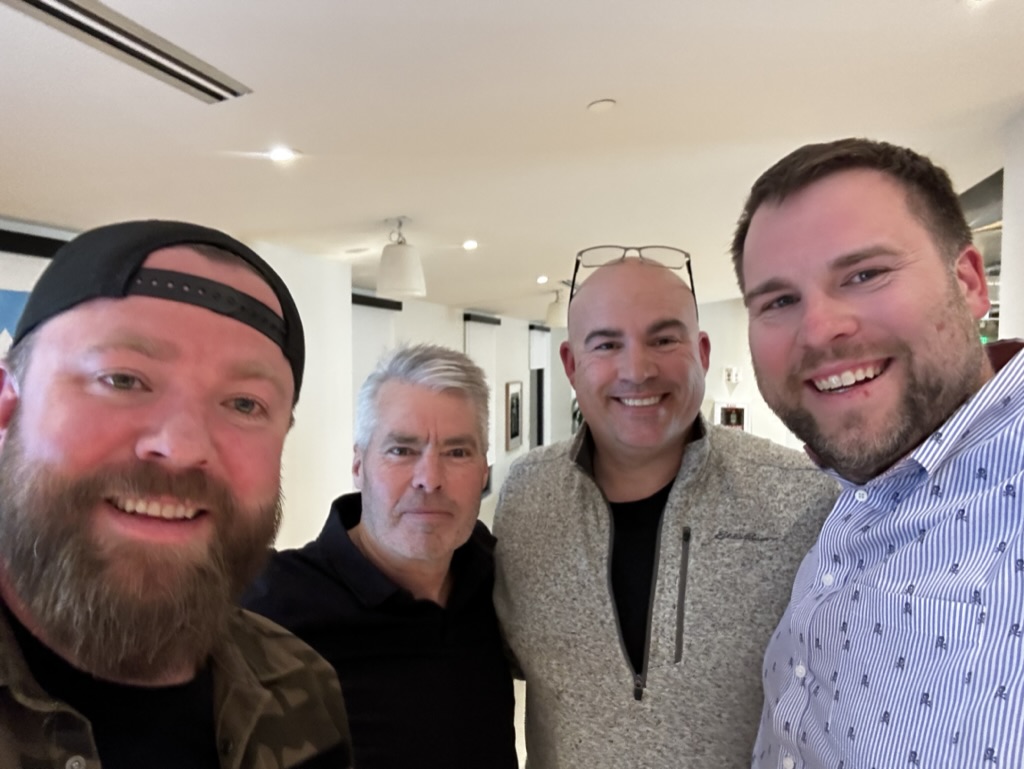 LevelUp wouldn't be possible without the tireless efforts of our community advocates, industry experts, and of course, board of panelists who provide questions, insights, and support across each event. This month, we'd like to recognize Bob Christopher, Jeff Tatarchuk, John Emmons, and Piotr Tomasik. Thanks for everything!
Coming Attractions
StartUp Vegas never sleeps! Check your calendars and keep your schedule clear for upcoming events in our series:
LinkUp (Wednesday, March 29th) A monthly meetup for local startup founders and entrepreneurs to work remotely in a community workspace setting while they network. (WeWork in Town Square, 6543 S Las Vegas Blvd, Las Vegas, NV 89119)
ReadUp (Tuesday, April 25th) A local book club for entrepreneurs. Frequent reading can have a huge impact on the success of an entrepreneur and is a way to connect with peers who have similar interests.
(Zoom link sent to participants after sign-up.)
LevelUp (Friday, May 19th)An event that highlights the best of #VegasTech by providing opportunities for companies to pitch to a panel of experts and create a great networking opportunity for the ecosystem.
(WeWork in Town Square, 6543 S Las Vegas Blvd, Las Vegas, NV 89119)
Get in touch to learn more about these upcoming opportunities or to get involved!
Heather Brown ([email protected]) and Piotr Tomasik ([email protected]) are the Co-Founders, operators, and minds behind the madness for StartUp Vegas. Their ongoing mission? Provide critical infrastructure, support, and community needed to make Las Vegas the premier tech ecosystem in the nation.
---