Tech.Co's startup conference Celebrate 2015 is not just an average sit-and-listen-to-panels type of conference. This year, the team presents attendees with an immersive, three-day startup journey.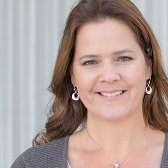 "Celebrate 2015 is a 3-day startup journey filled with epic office hours, mentor sessions and hands-on workshops for entrepreneurs at every stage of growth," said Tech.Co CMO Susan Cooney. "With Celebrate 2015, we're introducing Epic Office Hours. This is a great opportunity for startup founders, entrepreneurs and teams to meet 1-on-1 with investors, mentors and startup coaches."
Now in its 3rd year, Celebrate 2015 is being held in downtown Las Vegas, home to the thriving #VegasTech startup ecosystem. The event promises a lively mix of startup founders, entrepreneurs, investors, educators and technofiles from around the world coming together to celebrate entrepreneurship.
"We invite local entrepreneurs and tech fans to contact us at Tech.Co to get involved," Cooney said. "We're looking for volunteers. We'll host a local startup pitch competition in July in downtown Las Vegas and will be looking for local teams to compete for a chance to be named 'Tech.Co's Startup of the Year!'"
Stay tuned to Tech.Co for information to be released on the July 2015 startup pitch competition event.
Find additional information about Celebrate 2015 and register to attend the event here.