Founded by Kiko Doran and Josh Broton in 2014, Prestige Conference is a business and career development conference geared towards freelancers, entrepreneurs, and small shops operating in the digital marketplace.
The inaugural Prestige Conference in Minneapolis was a huge success. For their sophomore event, they're partnering with Las Vegas-based agency 9Seeds to bring the conference to Las Vegas.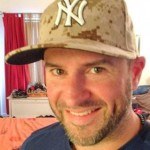 "We brought together an intimate crowd to experience some of the best business speakers across the industry," said Kiko Doran, Founder of Prestige Conference. "After the success of our Minneapolis event, we all agreed we wanted to go somewhere a bit warmer for the next Prestige Conference. Las Vegas was a natural choice, given the thriving tech community you have here. The Downtown Project revitalization project caught our attention, and we knew that a community investing in itself aligned well with our goals for Prestige."
The next Prestige Conference will be held February 27-28, 2015 in Las Vegas at The Innevation Center.
"Prestige differentiates itself from other general business conferences by bringing in successful business owners from around the country to talk specifically about this niche," said Kiko Doran. "We have two days of events planned: our Friday night Expert Business Panel and a single-track setup for Saturday's speakers."
This year, speakers include Carl Hancock, John Eckman, and Cory Miller, as well as #VegasTech locals John Hawkins and Kim Schaeffer.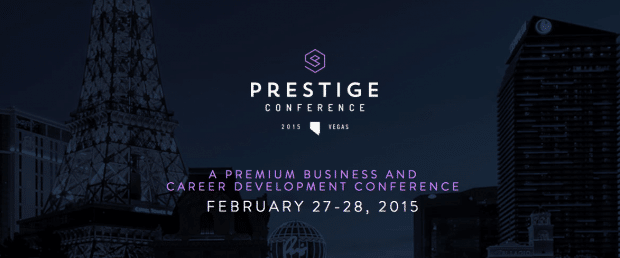 "The highlight for me of our last event was Jake Goldman's talk about his journey building 10up from a 1-person startup to an 80+ person agency in 3.5 years," said Kiko Doran. "That kind of growth is impressive, and to have him candidly share his successes and failures isn't something you get to experience every day. That's the kind of real-life learning that's particularly valuable to those of us working in this field – learning from other's success and figuring out how to apply their strategies to our own businesses."
"This time around," he continued, "we've invited Jake back as a speaker, as well as an impressive lineup of new speakers. We're also mixing up the session formats a bit to keep it engaging for our attendees. I think our planning team has nailed the formula for putting on a high-value event, so now we're just tweaking details to make it an even better experience for our audience."
Kiko Doran says if you charge clients or customers money for digital services and products, you should be in attendance at Prestige Conference.
"In Minneapolis, we had attendees from a variety of backgrounds, including independent developers, web designers, online media professionals, and folks representing digital agencies," he said. "In particular, entrepreneurs working in the WordPress ecosystem are going to get a lot of value out of our event, just by being able to learn from so many speakers that have had success within that field."
What excites Kiko Doran and his team most about having their event at The Innevation Center and in the #VegasTech community?
"Not to sound cheesy, but I'm actually most looking forward to having this event in the #VegasTech community," he said. "People know Vegas for the strip, which is great, but this area is unique and will show our out-of-town attendees a different side of the city. People are certainly welcome to head down to the strip on their own after the conference, but our focus is on business, and I think the location at The Innevation Center helps us keep that focus at the forefront."
#VegasTech community members can use the promo code "VEGASTECH" for 20% off regular price Full Conference tickets. The code is valid November 22 – December 31, 2014, and is subject to ticket availability. Purchase your ticket here.